04.24.10
Gemini version available ♊︎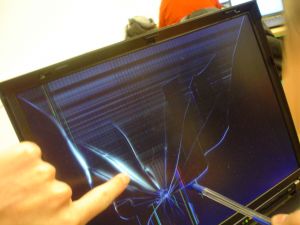 Summary: IBM and Novell grow a little closer; Verizon and SpagoBI make use of SUSE as well; other Ballnux distributions have little to say
SUSE (SLES/SLED)
MOST of the SUSE news this week relates to IBM and/or Studio, starting with this article about IBM's Power7.
The Power7-based blade servers can also run Red Hat Enterprise Linux 5.5, which was just tweaked two weeks ago to support the Power7 chips as well as all the new x64 processors from Intel and AMD. Novell's SUSE Linux Enterprise Server 10 SP3 will support the new Power7 blades, but you're going to have to wait until SP1 to get SLES 11 for these machines.
Novell is left behind RHEL in this case. When it comes to appliances, Novell beats this drum a lot. There is a new LinkedIn group, SUSE Studio blog [1, 2], and this announcement about SpagoBI.
An open-source business intelligence appliance powered by Suse Linux has been released by database maker Ingres and Italian infrastructure software provider Engineering Ingegneria Informatica.

The SpagoBI appliance, announced on Thursday, is based on the open-source business intelligence (BI) suite SpagoBI, along with the Ingres database and Novell's Suse Linux 11.
Verizon's new relationship with SUSE is one that was mentioned last week. Here is the press release about it and also some news coverage [1, 2, 3, 4, 5].
This brings us to IBM, whose new arrangement with Novell (see corresponding press release) led to Sutor's chat that can be viewed below.
There is another new IBM chat with Novell, but the lady there concentrates on System z.
Here is the news coverage from Server Watch:
IBM is turning to technology from Novell to build Linux OS powered software appliances — a move that aims to deliver easy-to-deploy software for physical, virtual and cloud-based environments in use at small to midsized businesses.

The new software appliances deliver solutions for IBM Lotus, Websphere and Cognos software applications. Specifically, IBM will be offering software appliances for the IBM Lotus Foundations collaboration suite as well as the Lotus Protector for Mail Security. IBM's WebSphere Application Server is also benefiting with a software appliance aimed at virtualized environments, while Big Blue is ramping up its analytics offerings with appliances for its Cognos Now! and IBM Smart Analytics Optimizer packages.

The new solutions leverage technology from Novell's SUSE Appliance Program, which enables software vendors to build and deploy software appliances using a SUSE Linux Enterprise Server (SLES) operating system base.
This is also covered in some other news sites [1, 2, 3].
According to the company, the initiative, which leverages the SUSE Appliance Program from Novell, enables IBM to deliver 'plug and play' appliances that lower the cost and complexity of deploying applications for small and medium-sized businesses (SMBs) and help independent software vendors (ISVs) expand their routes to market.
The press in Pakistan covered a talk from Novell in a fashion that promotes SUSE.
Apurva Shah, Alliance Manager for Novell in India and Pakistan was the keynote presentation at the event where he talked about how Novell and SUSE Linux solutions power enterprises with efficient and intelligent systems.
Novell Support Advisor 2 is released to help support SUSE, but is it enough to beat RHEL?
Xandros
Xandros is mentioned in relation to MeeGo [1, 2] and few other articles. But Xandros is generally nowhere to be seen; Linspire too is treated just as part of history.
Samsung and LG
These two Korean giants which pay Microsoft for Linux both make Android handsets. There are new examples from both Samsung [1, 2] and from LG [1, 2], showing that they continue to make Ballnux phones.
This is the last "News Summary" of this type; we will continue to cover news of this nature, but the format will change. █
Permalink
Send this to a friend