05.23.10
Gemini version available ♊︎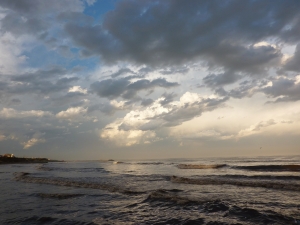 Summary: Novell is still disabling users with so-called 'clouds' rather than enabling them with software freedom
SEVERAL days ago we showed that Novell's marketing pitch had turned from "Open Source" to so-called 'cloud', which in some ways is worse than proprietary software.
Novell's PR team writes about BrainShare Amsterdam (new videos) and echoes what we've seen so far — that Novell is primarily about Fog Computing now.
One example of this troubling trend is Pulse, which Novell advertises using a series comprising 8 parts (here are parts 1 and 2). This was uploaded several times and a 14-part series of videos with/about Novell's Country Head in India (Sandeep Menon) was uploaded as well. Other new series of videos depict Novell co-founder Craig Burton, a nice lady who profiles Novell and pronounces Linux as "Lie-nox", something about Tarek Moussa, and everything else is about Fog Computing [1, 2], with few exceptions.
The 'cloud' obsession which we wrote about the other day is better demonstrated by news such as (in addition to previous examples which needn't be repeated):
• Novell offers security for cloud
• Novell: Identity & Security Management Pave the Way To the Enterprise Cloud
• Novell Offers Cloud-Based Identity Manager
• Novell Expands Identity Manager to the Cloud
• Novell Identity Manager 4 Unifies Identity and Access Management for Physical, Virtual and Cloud Environments
There is also:
• The best kept secret everyone knows
• Fire! Flood! ok not really but do read on…
• Atos Origin, Novell expand global partnership
To offer identity, security and compliance offerings as a service for cloud environments
Here is "cloud" again. Why are Free software products not promoted by Novell anymore? Mono and Moonlight don't count. █
Permalink
Send this to a friend