06.12.10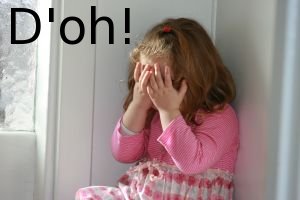 Summary: Among the vulnerabilities that Microsoft actually chooses to tell the public about there is a zero-day XP vulnerability and critical ones involving Internet Explorer (the "secure" Web browser)
• Google researcher gives Microsoft 5 days to fix XP zero-day bug
A Google engineer today published attack code that exploits a zero-day vulnerability in Windows XP, giving hackers a new way to hijack and infect systems with malware.

But other security experts objected to the way the engineer disclosed the bug — just five days after it was reported to Microsoft — and said the move is more evidence of the ongoing, and increasingly public, war between the two giants.
• Microsoft Warns of Windows Bug Found by Google Engineer
• Olympus Stylus Tough camera carries malware infection
The first thing to point out is that the camera itself is not at risk – the autorun worm being carried on its internal memory can not activate on the Stylus Tough camera, but can attempt to infect your Windows PC.
• Microsoft Patches Critical IE, Windows Vulnerabilities (let's remember silent patches which Microsoft will never disclose)