07.23.10
Gemini version available ♊︎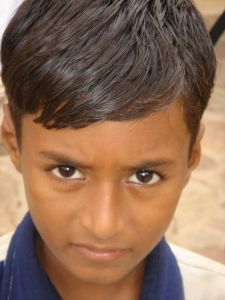 Summary: India's next generation may commoditise computers with GNU/Linux (and other good news)
GNU/Linux
From time to time, we like to give our sponsors the ability to talk about their products and share them with our readers. These posts are clearly labeled as "Sponsored Posts" as to not confuse them with our regular daily content. Our sponsors are offering products that are targeted to our reader demographics, so hopefully you'll find something that is appealing as you read through these posts.

AIX has two tools that, as a Linux enthusiast, I'm envious of: makesysb, and cfgmgr. The first tool, makesysb, can clone a running system onto a bootable DVD. It's very similar to other cloning tools like G4L and Clonezilla, but it's built into the operating system, and doesn't require a reboot. It's great for system migration, and for keeping a backup around for disaster recovery. We try to keep makesysb images on DVD for all of our systems quarterly.

I follow a number of technology websites, video and podcasts when I get the time. This video has hit me as a bit of a surprise as it's from someone that is normally pro-linux. Here's my response to the issues raised.

India

The Linux-based computer is equipped with an Internet browser, a PDF reader and several other facilities, she said.

An inexpensive laptop is one of the most commonly-discussed "want" devices for any poor second or third world country. While the OLPC $100 laptop, with its Linux OS and hand-cranking charger has been a serious boon, it's still fairly expensive to produce and sell to interested companies, so the Indian government has decided to fill its own need by producting a $35 laptop that features a touch screen, 2GB of storage, USB port, color display, and WiFi Internet capabilities.

The happy man you see above is not the nine gazillionth owner of an iPad, but the Indian minister for HR Development, Kapil Sibal. What he's holding in his hand is, he claims, a $35 tablet that will give the OLPC a run for its money. It is, he told the press, "our answer to MIT's $100 computer." Developed by students and professors at India's tech universities–including the IITs of Madras and Bombay.

Audiocasts

In this episode: A SCO representative finally reveals some of the Linux code SCO had a problem with and OpenSUSE 11.3 is here. Listen to the results of our new challenge, and we ask whether the likes of Red Hat, Novell and Canonical contribute enough back to the community.

OpenStack, open source cloud computing software for building reliable cloud infrastructure.

This week on the show: OpenSolaris is in trouble, Droid X self-destructs if you try to flash it, OpenStack is announced, a discussion about Zeitgeist and Gnome as an upstream, more Antennagate and the big Thesis / WordPress GPL debate.

IBM

Inside IBM's dev-and-test cloud environment, there is an 'open' foundation architecture which supports Red Hat Enterprise Linux and Novell's SUSE Linux Enterprise, as well as Java. For extensibility, clients can work with their own images, as well as images from IBM Mashup Center,

Kernel Space

Several patches submitted by a Google developer will enable the kernel to push considerably more data through network cables on multi-core systems. Some of the LAN and Wi-Fi drivers also promise greater throughput, or to use less power, due to various driver enhancements.

The "scalability of Linus," in fact, was the subject of a post by Jonathan Corbet earlier this month on LWN, and it's sparked quite a discussion.

"The Linux kernel development process stands out in a number of ways; one of those is the fact that there is exactly one person who can commit code to the 'official' repository," Corbet begins.

A problem with that scenario, he notes, is the potential for repeats of what calls "the famous 'Linus burnout' episode of 1998."

Graphics Stack

We have talked about the ATI R300g driver a lot lately since it's working quite well with the R500 hardware and many times is faster than the classic Mesa driver while it also provides OpenGL 2.1 support (compared to OpenGL 1.5 with the classic stack) and works with more games and applications. The R300g driver, which started out as a Google Summer of Code project by Corbin Simpson, soon enough may end up replacing the classic Mesa R300 driver as the default open-source driver. Unfortunately, the R600g driver hasn't been moving along quite as fast.

If the impressive rate of Gallium3D improvements was not enough, there's more good news for those of you running ATI Radeon R300-R500 graphics cards (up through the Radeon X1000 series) with the open-source Gallium3D driver: the Wine graphics support just got a tiny bit better. Committed to the Mesa repository this afternoon is support for the GL_ARB_depth_clamp OpenGL extension within the Mesa state tracker and as of right now it's hooked-up for use by the R300g driver.

Applications

A few words of warning before you start adding Deskbar-applet to the panel. It might take some time to start, took around 10+ seconds on my system. So, be patient. Once done, you know where to find it. Now, click on the icon and you will see a search bar.

Linux only: Free utility Ear Candy makes your sound system smarter. If you're listening to music and a Skype call comes in, or you load a YouTube video, Ear Candy gently lowers your music volume to let the other sounds through.

Proprietary

There has been quite a bit of interesting chatter and a whole lot of speculation within the VMware community lately about the future and viability of its free VMware Server product. VMware does seem focused on the vSphere product and how it ultimately relates to cloud computing, but have they turned a blind eye to VMware Server?

Instructionals

Times are still tough out there, but our needs and desires don't always flag just because the economy does. If an accident or an equipment failure has punched an unexpected hole in your computing life, you may be in need of a system—any system—to fill it. Or maybe you've discovered that your family just needs one more box to use as a Web terminal to keep the more powerful systems free more often. Whatever the circumstance, you may be tempted to drop $500 or even more on one of the cheaper, pre-fab models you can find at Costco, Wal-Mart, or from one of the major manufacturers. But once you've factored in all the attendant costs, taxes, and shipping, you could be spending a lot more than you planned—and that's something to avoid, especially when every penny counts.

For many users the standard email setup is great. It does everything they need: it sends and receives email (even HTML email if you so desire). But for others a little extra is needed…especially in the form of security. One way to secure your emails is to add a layer of encryption to them. This can be in the form of a simple signature or as much as a fully signed and encrypted email. Believe it or not, this is quite simple with the Evolution email client.

Games

0 A.D., the open-source RTS game that could radically alter the gaming scene on Ubuntu when it's completed, recently reached another milestone with its third pre-alpha release. Unfortunately, that doesn't mean it's playable yet in any meaningful sense. But it has come a long way since we last checked in with the project in March 2010, so here are some updates.

Thanks to humberto for letting us know Space Dream Factory have released their first beta of the game Babylon 5: I've Found Her for Linux.

Desktop Environments

K Desktop Environment (KDE SC)

This week is on skids right now. I am so busy during the day that I cannot even take my morning coffee break to get an entry started! Lunchtime is non existent, and tonight I walked out the office at 9pm.

KDE 4 was nice to work with and aside for my minor reservations here and there I really have no major faults to find with it.

GNOME Desktop

Give your desktop a dramatic make over with the 'Elegant GNOME' theme pack.

It may have been a tiny bit misleading the other day, to drop a hint at a floppy-based OS that superseded anything I was discussing at the time. It's true that I do have something very useful and very flexible to mention — mostly as a note to myself, of course — but it wasn't 100 percent accurate to allude to it in the context of floppy OSes.

Reviews

So how does the netbook edition look on my dell mini ? amazing ! the icons/interface look better and the interface setup is perfect for the small screen estate of the netbook. the old 8.04 ubuntu version was boring , and this version is alive and makes me want to use the netbook even more. the 8.04 version doesn't have an update OS feature compared to the later releases so it's best to upgrade to a later version or 9.10. I can see why a lot of netbook ubuntu users are upgrading to the netbook version , it simply rocks !

Mandrake

If you have some spare time, you can give Mandriva Spring 2010 a try. I'm interested in two other products by Mandriva, the InstantOn and Flash. InstantOn boots in less than 10 seconds while Flash is a mobile desktop in a USB key. Unfortunately, they are not free.

Now is a good time to change, so I'm leaving Mandriva at the end of this month (I'm already off, so don't search me on irc / mail ).

Debian Family

Back in January, we published the first benchmarks of Debian GNU/kFreeBSD: the spin of Debian that replaces the Linux kernel with the FreeBSD kernel while retaining most of the same GNU user-land and it uses the GNU C library. With those original tests comparing Debian GNU/Linux to Debian GNU/kFreeBSD, the Linux version ended up winning in 18 of the 27 tests. However, over the past six months, the Debian GNU/kFreeBSD port has matured and it's also moved to using the FreeBSD 7.3 kernel by default (compared to 7.2 back in January) and the FreeBSD 8.0 kernel is also emerging as a viable option that can be obtained using Debian's package management system. Today we have updated test numbers looking at the performance of Debian with the FreeBSD kernel using two different notebooks where we ran the latest Debian GNU/kFreeBSD packages with both the FreeBSD 7.3 and 8.0 kernels, Debian GNU/Linux with the Linux 2.6.32 kernel, and then finally we tested the pure FreeBSD 7.3 and FreeBSD 8.0 operating systems.

Canonical/Ubuntu

OMG! reader Sebastian stopped by the OMG! Mailbox to drop off a link to this immensely impressive Dell/Ubuntu promotional video that, curiously, I – nor anyone I showed this to prior to posting – had ever come across previously.

Flavours and Variants

Breaking with past tradition, the Linux Mint folks have done away with "Community Editions", instead bringing the non-Gnome flavors of Mint fully under the Mint umbrella. Linux Mint 9 LXDE is now in general release. Here are my thoughts.

As time goes on, I am becoming more and more fond of Linux Mint. The latest version of Mint (Isadora) was released back in May, and when I reviewed it I fell in love with it. However, I'm primarily a KDE user so I've been anxiously awaiting the KDE edition, which is about to be released. Will it be worth the wait? Absolutely.

Summary: Sabily 10.04 is a fine update for anyone looking for a Muslim version of Ubuntu. It takes all of Ubuntu 10.04's new features and gives them an Islamic flavor.

Rating: 4/5

Phones

HP and Palm officials are now largely silent on plans for WebOS as they figure out the details of what to do with it. There's been some talk about using WebOS in HP printers (perhaps so they can directly run some applications around photo editing and document management) and porting WebOS to work on tablets, not just smartphones — both are obvious directions for WebOS.

Linux Foundation, the nonprofit organization dedicated to accelerating the growth of Linux, today announced the GENIVI Alliance has chosen MeeGo as the basis of their next reference release for In-Vehicle Infotainment (IVI).
Permalink
Send this to a friend