08.08.10
Gemini version available ♊︎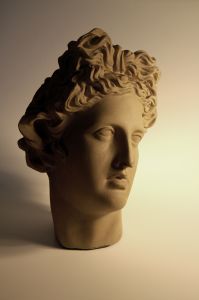 Summary: Apple too is experiencing difficulties after the launch of a defective product which the company is said to have known was defective before launch time
• Did Apple Exec Depart Over "Antennagate"?
The Apple executive in charge of iPhone engineering and responsible for the innovative–yet problem prone–antenna design on the iPhone 4 has left the company. Based on Apple's response to "antennagate", and Steve Jobs press conference to address issues with the iPhone 4, it seems unlikely that Mark Papermaster's exit is connected to the antenna issues.
• Apple Loses SVP Mark Papermaster: Is The Antenna to Blame?
The playlist has run out for Apple's senior vice president of engineering for the company's iPod and iPhone devices. Mark Papermaster, a 26-year IBM veteran who started work with Apple in April 2009, has left the company. Neither party has spilled the details of the departure, but unconfirmed sources say that Papermaster was shown the door.

Apple has only gone as far as to confirm that an executive switch-up has taken place. Spokesman Steve Dowling told The New York Times that Papermaster, "is leaving the company and Bob Mansfield, senior vice president of Macintosh hardware engineering, is assuming his responsibilities."

Daring Fireball's John Gruber claims that Papermaster was let go, possibly as a result of the oft-mentioned "Antennagate" situation affecting the signal quality of Apple's iPhone 4. It was Mansfield, after all, and not Papermaster that appeared alongside CEO Steve Jobs and COO Tim Cook at the related July 16 press conference. The strangeness in that fact, according to Gruber, is that Papermaster was known around Apple as, "the guy responsible for the antenna."
• Apple seeing iOS 4 update issues with iPhone 3GS users despite report
The Los Angeles Times reported Thursday that Apple has not heard of any issues regarding iOS 4 on the iPhone 3GS. This may come as a shock to the nearly 1,000 replies on a single Apple Support Discussions forum thread where users are complaining of random reboots in the middle of calls after installing the update.
Permalink
Send this to a friend