09.02.10
Gemini version available ♊︎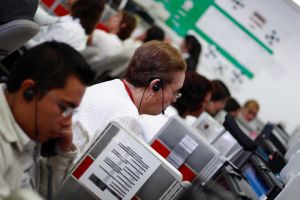 Summary: Microsoft warns about VMware lock-in as it attempts to sell proprietary hype [sic] V
MWARE, MICROSOFT, AND NOVELL are all proprietary software companies (yes, Novell too) and recent rumours suggest that VMware can/will buy Novell [1, 2]. Earlier this week, a Novell senior vice president spoke at VMworld, which is VMware's event. From Novell's PR blog:
Novell Senior Vice President and Global Alliances General Manager Joe Wagner was interviewed during a session at VMworld today. Wagner responded to questions regarding Novell and VMware's recent expansion of partnership and new agreement terms.
"Microsoft douses VMware with cold cloud shower," says the Microsoft booster. It's because VMware poses as a certain threat to Microsoft, which lies about virtualisation market share by only measuring what looks good (be careful of false figured that are floating around right now). SJVN says that "VMware doesn't like Windows" and that Microsoft accuses VMware of "lock-in".
In fact, we know Ballmer isn't happy with VMware. On the very day that Maritz was throwing dirt on Windows' grave, Microsoft had taken out a full page ad in the USA Today urging people to not sign long-term contracts with VMware. This is rich: Microsoft — yes, Microsoft! — warning companies of the dangers of being tied into long-term enterprise license agreements.
If VMware bought Novell, it would inherit projects like Mono and Moonlight. Combined with the background of VMware's current managers (several including the CEO came from Microsoft), it would only align them more closely to/with Microsoft, not the other way around. VMware is quite instrumental here and therefore we'll keep an eye on it. █
Permalink
Send this to a friend