09.06.10
Summary: Shyam Karanattu interviewing Richard Stallman for Amrita TV (hat tip: Anivar Aravind)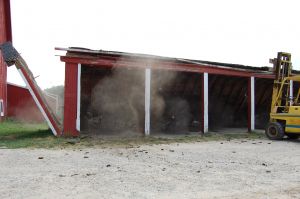 Summary: Assemblage of new evidence showing that Vista Phone 7 [sic] will fail just like Vista and "KIN", despite a massive marketing blitz
MICROSOFT'S mobile business is broken beyond the point of being repairable. Especially after the "KIN" debacle, companies are afraid to experiment with Microsoft's offerings. All Microsoft can rely on at this stage is marketing and more marketing. The press is filled with articles that cover just about nothing, mentioning Vista Phone 7 [sic] here and there for no apparent reason. That's just PR in action (strings are pulled behind the scenes and money changes hands). The agency in charge makes a lot of noise for senseless PR, as we noted before. The failure of the press to report news without money entering this equation is an important subject for another day.
Samsung is historically a large distributor of Windows phones, but right now Samsung focuses on Ballnux (Linux for which it pays Microsoft, for rather mysterious reasons as no patent infringement was ever proven). Following trouble complying with the GPL Samsung releases some more source code (for Android). CNN asks, "Will Samsung dump Windows Phone 7 for Android?"
Samsung isn't just any Microsoft (MSFT) launch partner. It is also the manufacturer of the prototype Windows 7 phones going out to developers and journalists for pre launch. They've said that this device won't be among the final Windows 7 products, however.

But is Samsung even planning to be in the Windows 7 universe for the long haul? Engadget spoke with Samsung's CSO Omar Khan who (see 12:45) wouldn't commit to having a Windows Phone 7 Series at launch. He really had next to nothing to say about Windows phones in general. Khan had plenty to talk about in the Android world, however and spent most of the interview talking about upcoming Android products.
There are many other articles like this one, e.g. "Samsung Favoring Android Over Windows Phone 7 And Bada" or "Samsung Picks Android, Windows Phone 7 Takes Hit". There's also "Samsung favors Android, marginalizes Windows Phone 7″ and "Samsung Prioritizing Android, Downplaying Windows Phone 7″.
"…a Microsoft brand phone has never had a bright future."
–FurnaceBoyIt would be wonderful news if it were not for the fact that Microsoft has a Linux patent deal with Samsung, which means that Microsoft benefits financially from all of this.
There is another company, called N-trig, which is turning away from Microsoft right now, in favour of Android of course. Microsoft Nick writes: "N-trig, an Israeli touch-screen company Microsoft invested in last year, is working with HTC on a tablet that will run the Google Android operating system, according to a report by the newspaper Haaretz."
Yes, tablets and phones are increasingly coupled, not just at Apple (iOS). There is a meeting half-way between desktops and phones and as expected when sub-notebooks made their debut, Microsoft was bound to get burned by it, especially when the scale gets tilted in ARM's favour on the hardware side. Pogson writes:
Does saving $20 per CPU look good while paying money for an OS like "7″ instead of GNU/Linux? Likely they are not paying much for "7″ as M$ tries to exclude GNU/Linux but why not ARM? That would be much less costly than $65. Apple went that way because it made sense and they were not tied to M$.

Clearly, M$ is distorting the market for netbooks. OEMs are getting out of the netbook market rather than using GNU/Linux on ARM which has major advantages in cost/performance. Consumers are being denied the lowest-cost option by the big OEMs.
Microsoft cannot really compete here. As we showed last night, Microsoft's tablet executive Bill Mitchell (a Vice President) has also just left the company. "[I]ts rats [are] deserting a sinking ship," wrote Chips B. Malroy a couple of days ago. All Microsoft can do at this stage is brainwash the public and allocated to the latest brainwash campaign is as much money as was allocated to Vista 7 marketing (if not much more). So get ready for a load of lies to be published in months to come. It will come in huge quantities regardless of the merits or relevance of Microsoft's 'new' platform.
"[P]oor things," said FurnaceBoy, "and a Microsoft brand phone has never had a bright future."
"WP7 will be stillborn," Chips B. Malroy concluded as he continued sharing links.
Here is another good article ("All not well for Ballmer's mobile dreams"):
Microsoft's launch plans for Windows Mobile 7 are fast running into the ground as partners are getting more iffy about the operating system.

HP has all but indicated that it will not be making an appearance when Windows Mobile 7 is launched. This is despite the fact that Microsoft has a contract with HP for $20 million to cover the cost of developing the operating system.
In IRC Chips B. Malroy quoted: "Including ads and other promotions by wireless operators and handset makers, as well as the marketing activities of other partners around the world, the total expenditures for launching Windows Phone 7 could run into the "billions," Goldberg told InternetNews.com, relaying information that he said he heard recently from company executives."
"[I]t's costly convincing people to buy stuff they don't want," FurnaceBoy explained. Here is the headline which says: "Microsoft to Spend 'Billions' on Windows Phone 7?"
"Ballmer isn't going to go out without a fight," Chips B. Malroy wrote, "possible billions, he is crazy.
"Ballmer did say he would bury Google? or was it kill Google? Well it looks like Google will get the better of him."
One Apple site chooses the more conservative figures: "Microsoft to spend over $500m to catch up to iPhone, Android"
Mary Jo Foley says it's maybe more than a billion (depending on how it's measured). The Guardian asks, "Microsoft to spend billions on Windows Phone 7: what chance of payback?" Either way, regardless of the exact numbers, "Microsoft faces heavy costs to make WinPhone 7 competitive with iPhone," as one article put it (it left out other competitors like Linux from the headline).
Henry Blodget publishes [1, 2] the item titled "Let's Be Honest: Microsoft's Mobile Business Is a Fantasy" (some numbers validated here).
"Vista Phone 7 has everything it takes to never take off."Microsoft is likely to see it debt grow because of marketing expenditures at the very least. Some circles of the press are already bombarded with puff pieces (news about nothing). Compare that to just two Zune clusters of headlines in two whole weeks of news (Mary Jo Microsoft el al. spreading rumours to create hype [1, 2, 3]) and recall what little "KIN" marketing managed to achieve, apart from alienating Windows partners, who are made irate when Microsoft overrides their hardware business (selling hardware along with Windows, maybe Xbox this time).
Vista Phone 7 has everything it takes to never take off. It's a case of too little, too late. Applications and games are not compatible with this platform, which starts almost from zero and has no compelling features, let alone support from principal partners like Samsung. █
Summary: Microsoft BPOS and Hotmail go offline and discrimination against Linux (or Android) users carries on
BPOS was recently downed, increasing the perception that Microsoft cannot be relied upon for SaaS. Mary Jo Microsoft writes about the "second outage in a month":
Microsoft's hosted suite of enterprise applications — the Business Productivity Online Suite (BPOS) went down for 90 minutes on September 3 for a number of customers in North America.
There is a lot more coverage about it, e.g. [1, 2, 3, 4, 5]. This gives Fog Computing an even worse name, for reliability at the very least. Will the hype end any time soon, maybe when more people understand the dangers of short-term convenience?
Hotmail too was down for several hours the other day:
A technical problem has kept an undetermined number of Windows Live Hotmail users locked out of their e-mail accounts for hours on Thursday.
Hotmail is a mess and the Bangkok Post runs the article "Hotmail uproar" which says: "I am having to use my Gmail account to write to you as, like so many others, my Hotmail just freezes after I log in so I have not been able to read my emails, let alone reply to them."
There are issues just like that following a bad 'upgrade' which also involves more tying to the rest of Microsoft's proprietary stack [1, 2, 3], this time ActiveSync.
As a reminder, Microsoft uses an ActiveSync patent licence with Google as a barrier to support. There is still no support for Android/Linux, claimed Mary Jo Microsoft, who later updated her post as follows:
(Update: Microsoft may be saying it is not yet "officially" supporting Android with Hotmail ActiveSync, but my ZDNet UK colleague Mary Branscombe and others say they've gotten EAS to work to varying degrees on various Android phones.)
The best solution for Linux/Android users is never to rely on Hotmail or ActiveSync. Microsoft uses these to discriminate and to control (leveraging access points/APIs) and it's a valuable lesson to users of Mono or Moonlight. █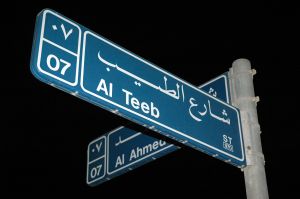 Summary: Microsoft has managed to find the people who will sign off a virtual takeover of key developmental areas in Qatar; Kuwait too becomes victim of Microsoft PR
EARLIER THIS year we gave examples from Qatar where Microsoft exploits the authorities [1, 2] to make the population dependent on Microsoft (or turning people into Microsoft customers at a very young age, with state support). Techrights is particularly concerned when any government — not private businesses in the Gulf (new example here) — chooses to use taxpayers money to make Microsoft's monopoly stronger. Basic responsibility for the public is simply not obeyed under such circumstances.
Qatar has just fallen for another MOU scam and this was announced in a press release, not just the press in the Gulf.
Qatar Foundation for Education, Science and Community Development and Microsoft signed a Memorandum of Understanding (MoU) at a press conference in Doha, Qatar. The MoU was signed between Executive Director of Operations, Qatar Foundation Mr. Khalid Al-Sulaiteen and Mr. Mohammad Hammoudi, Country Manager for Microsoft Qatar.
They call it "tech boost" but it's not at all clear that Microsoft is about "tech" or about "boost". It's about a private franchise and about subordination.
Watch this splendid PR move where Microsoft is using Ramadan to boost .NET through tax-funded education systems:
"Ramadan Kareem and we would like to thank everyone for attending this special occasion," said Ehab Mostafa, Country Manager, Microsoft Kuwait. "Microsoft has a long-term commitment to work in partnership with governments and non-governmental organizations, to enhance local community programs, help improve technology access and put Kuwaiti schools/education as the forefront of 21st century learning practices.
Can they say this with a straight face? Anyway, there is more news coming from Kuwait this year because the low quality, not just the price of Microsoft software, is taking its toll and ripoffs are sometimes ended by GNU/Linux [1, 2, 3, 4]. █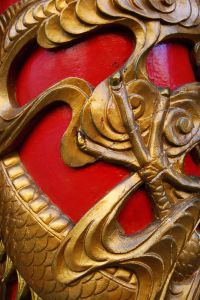 Summary: Mowom is suing Microsoft and Microsoft is suing people who sell its software on eBay
"They'll get sort of addicted," said Bill Gates about Chinese people, "and then we'll somehow figure out how to collect sometime in the next decade." Microsoft does not really suffer from counterfeiting, especially not in China where Microsoft depends on counterfeiting as a weapon against GNU/Linux.
China has many reasons to resent Microsoft. Consider posts such as:
The China-based Mowom is suing Microsoft right now:
Mowom claims that it purchased approximately RMB 50 mln in Microsoft software and hardware as well as paid over RMB 3.6 mln in technical support fees in order to support a 2D barcode project for a customer, but Microsoft never delivered after receiving payment, leading to the project's cancellation. Last week, the China International Economic and Trade Arbitration Commission (CIETAC) ruled that Microsoft China failed to adequately deliver technical services and should refund RMB 3.65 mln in technical support fees to Mowom as well as pay RMB 500,000 in legal fees. Regarding Mowom's request that the court order Microsoft to pay RMB 56.92 mln in financial damages, CIETAC ruled the two parties should resolve the dispute through other legal channels.
There is no need to cry Microsoft a river though. The monopolist too carries on suing some of the very same people who spread its software:
SOFTWARE giant Microsoft is suing a Lothian businessman convicted of selling pirate versions of its software on eBay.

The company is seeking more than £180,000 in damages from Iqbal Ahmed after he admitted five charges of peddling counterfeit goods on the internet auction site.
The British press is currently spreading FUD about eBay sales of Microsoft software licences:
More readers have contacted us with tales of woe about fake Microsoft software bought on eBay, and no one wants to take responsibility.
It's not different from any other sale on eBay (seller's reputation matters). The lesson that "PC Authority" tries to get across is that Microsoft really needs everyone's money and no licence shall be transferable. Chinese copyright practices are different though (the West is still trying to change that using sanctions and borderline corruption like ACTA). █
Summary: It takes not so long for Microsoft's violators of the law to be introduced to the next generation as trailblazers rather than saboteurs
REPUTATION laundering can be described in terms that are similar to "money laundering", which Wikipedia defines as "the process where cash raised from criminal activities is made to look legitimate for re-integration into the financial system" (or social system for that matter). As a good example, consider what Bill Gates is doing at the moment. It's an exercise in reputation laundering and armies of PR people are involved in it.
The anniversary of Windows 95 was celebrated some days ago and we found no less than two attempts to whitewash a criminal mind. Brad Silverberg appeared in several publications that portrayed him as a smiley innocent fellow [1, 2] even though Comes vs Microsoft exhibits, for instance, paint a totally different picture. Consider the following posts:
Not everyone was so positive about the anniversary. Electronista for example went with the headline "Windows 95 marks 15th birthday in uncertain Microsoft future" (Vista 7 has not brought much improvement at all). Microsoft boosters and apologists like Wolfgang Gruener replayed the nostalgia, but it's clear that Windows 95 was more of a stunt than a technical success. █
"In January of 1994, Waggener Edstrom began recruiting 100 key editors, 32 analysts, and 150 third-party vendors for the Windows 95 bandwagon. Lining up the national media and the business press was easy. Edstrom had been massaging those relationships for over a decade, sending flowers and cartoons and reminding editors of their spouses' birthdays and wedding anniversaries, earning her "Gates's keeper" reputation. Not only would these people tout Windows 95, they would also be more inclined to show sympathy for Microsoft when competitors started ragging them."
–Barbarians Led by Bill Gates, a book composed
by the daughter of Microsoft's Pam Edstrom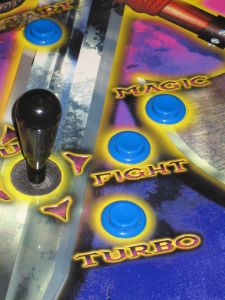 Summary: Another setback for Microsoft's console is recorded while Lenovo brings a new challenger to market
NOTHER WEEK, another major blow to the console which lost Microsoft billions of dollars. What's more, this time it's a friend of Microsoft which decided to call it a day and no longer stock Xbox Live Arcade games. Sales are simply discontinued [1, 2, 3, 4, 5, 6] and the spin starts. The statement from them is rather fuzzy because they avoid the subject (talking about the Microsoft-Amazon relationship rather than this abandonment).
It is hard to envision something which can turn things around for the Xbox franchise (Microsoft gives it about 5 more years to live, but only in the form of 360). Even the management of it has quit Microsoft, several times in fact. "PS3 Move Pre-order Sales Jump 51%," says this new report, reminding everyone that KINect (formerly "Natal") is far from the only game in town. PlayStation Move is expected to do pretty well at the high end and Wii already dominates the low end:
Sony's PlayStation Move, which costs $400 for the base system (compared with $200 for the Wii), arrives in stores at the end of this month; in two months, Microsoft's Kinect, at $300 for a base system, will appear. Consumers will soon have many more video game options.
There is another rival to Xbox 360, this time from China, not Japan. Microsoft Nick conveniently labels it a Microsoft clone, even though Microsoft has cloned others in every area. It's actually a low-cost substitute to many of the above and this one too has a motion-sensing peripheral:
Chinese PC vendor Lenovo has announced plans to challenge Microsoft, Sony and Nintendo with a motion sensing peripheral of its own.
Lenovo's Microsoft partnership (there is former Microsoft staff in Lenovo's management) appears to be on the rocks for some other reasons that are worth discussing in separate posts. The console seems promising enough [1, 2], but the Western press tries to belittle it by describing it as a "knockoff" or a "clone" (Microsoft boosters like the Technologizer foolishly pretend that Microsoft invented motion-sensing peripherals even though Nintendo beat them to market by almost half a decade). The sure thing is this: Lenovo could force the price of all consoles down, making them all a lot less profitable. █