09.10.10
Gemini version available ♊︎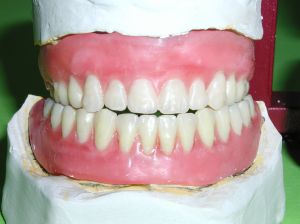 Summary: Microsoft and Apple "talking heads" deserve federal scrutiny for deceiving the public and Rebecca Fernandez writes about the subject
BLOG POSTS about Microsoft and Apple are sometimes fake in the sense that they are marketing placements. We covered some examples before and there are many 'smoking guns' in the archives (Microsoft also pays for Wikipedia edits, so it's not just the press and the blogosphere which get corrupted like this). Regarding Microsoft we wrote some posts on the subject and submitted formal complaints to the FTC, e.g.:
Apple is doing it too and the FTC fined the company in question last month.
Red Hat's site has this new post titled "Buying credibility: A look at the FTC's transparency-in-blogging regulations" (Red Hat does not secretly pay/bribe for blog posts as far as we know).
Samantha is not clear in her initial email as to whether this is a transparent paid sponsorship or simply an under-the-table paid link placement scheme. The former is a reasonable proposition; the latter is not only sketchy: it's also illegal. The FTC now requires transparency in paid endorsements.

Gone are the days–and good riddance–when a company could buy significant credibility via positive attention from high profile bloggers. But that doesn't mean bloggers can't provide advertising space or even product endorsements. It just means you have to be honest about what you're doing.

So, if you're reviewing a product that a company sent you for free, tell your readers just that. A random search for FTC-compliant product reviews yielded this excellent example (with perhaps the greatest URL ever) and this one (ew), which will give you some ideas on how to be seamless and transparent.
GNU/Linux thrives in honesty and transparency (companies publicly acknowledge their shortcomings), so one solution to guerrilla marketing would be the rise of Free software vendors. Transparency breeds trust. █
Permalink
Send this to a friend