09.14.10
Gemini version available ♊︎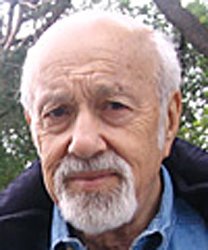 Summary: Drivers of the counter-productive patent law in the United States are named; why the patent system in the US is also a curse to hardware/software companies in other countries
IT IS no secret that Biden in particular (more so than Obama) turned the US government into a servant of its friends over at Hollywood. To a lesser degree, more or less the same can be said about Microsoft, at least as far as software policy is concerned.
Jamie Love has only just revealed "Obama administration funding of pro-right holder NGO work on IPR protection":
USPTO's $4 million of Congressionally Mandated Spending on intellectual property initiatives, for fy 2009

This is the USPTO list of grants for fy 2009. The $4 million in grants were used to influence global norms on IPR policy.

A new round of grants will go out soon for fy 2010, involving another $4 million of Congressionally Mandated Spending on Intellectual Property Initiatives (IPI).
Michael Geist of ACTA fame says:
This is really shocking. Obama administration funding of pro-right holder NGO work on IPR. http://bit.ly/bHjU4H
The FFII says:
Shocking! Obama administration funds the tobacco patent lobby http://www.keionline.org/node/941
The word "tobacco" refers to the familiar methods being used to deny the undeniable and protect harmful businesses/business models that destroy society. One example of insane laws that make no economic sense and do more harm than good would be software patents.
American policy regarding software patents was recently defended by Martin Goetz, allegedly the holder of the first software patent. We do not understand whether the publisher or Goetz himself had second thoughts about it as they deleted the post, but Wayne has a copy and a very long rebuttal to Goetz. It ends as follows:
What he's saying is, See? I'm a nice guy. I oppose the Amazon one-click patent. Yeah, right.

Like most Americans, Martin is rather uneducated. Seriously. Americans really don't know the history of their country. Oh, they can often rattle off the names and dates of battles, but they miss more important things.

Why did the Thirteen Colonies rebel against the British Empire? Most people will say that freedom is involved, but when you push, you quickly find out that they don't know how.

The Thirteen Colonies rebelled against the English for economic reasons. The Empire was set up as a supplier of raw materials for English factories. Raw materials were shipped to England, and manufactured goods were shipped back. To keep this profitable setup in operation, it was necessary to pass legislation limiting the ability of the colonies to set up their own manufacturing plants.

A group of rich inhabitants of part of North America, including the very wealthy George Washington, didn't like this. They wanted to set up their own factories in North America, so they could grab a slice of the huge market themselves. Factories in North America would have dramatically lower shipping costs than factories in England, which would be a huge advantage. The English merchants of course were opposed to this, as it would cost them money.

It ended up costing them money anyway, when the Colonies actually managed a successful rebellion against the Crown. Did you ever notice how many of the Founding Fathers were be-wigged aristocrats? Now you know why. The Founding Fathers were in it for the money, honey.
Interestingly enough, Goetz's piece has just been reposted (after it was taken down). The date on it is the 14th right now (it was found just minutes before posting this). As Jay Shaw very recently explained, the United States shoots its own foot by permitting software to be patented (more of the same here):
"We still believe the case had no merit and that had we fought it we'd have had a very good chance of winning, but it was made very clear to us that the software patent system in the U.S. can drag on for years in the courts and when you add in lots of fees for lawyers and other legal expenses we thought the sensible thing to do was settle," Chief Executive Jay Shaw said.
Google's Android (Linux) has just been hit by another patent lawsuit, this time over location-based services. The short blog post from Forbes mentions other actions and names software patents:
The other reason for Google's silence may be that the company is regularly presented with patent claims related to Android. Many of the claimants, such as the Illinois man who said he had trademarked the term Android back in 2002, appear to be angling for a quick payout. Others, such as Apple, which alleges that several Android phones made by Taiwan's HTC step on its hardware and software patents, and Oracle, which says Android infringes on patents related to its Java technology, are more daunting challengers–and may be monopolizing the time of Google's lawyers.
HTC is not based in the US, so once again it helps show that US law matters to other countries too. This is why all nations, not just the United States, mind the indefensible opinions of people like Goetz and outrageous funding from the Obama administration (i.e. taxpayers), which goes towards empowering software patents, i.e. hurt those very same taxpayers. Awareness is not sufficient among the general public (still a niche debate), so these crooked acts may carry on for a while. █
Permalink
Send this to a friend