09.24.10
Gemini version available ♊︎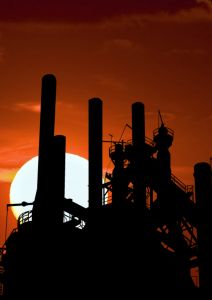 "We are going to cut off their air supply. Everything they're selling, we're going to give away for free."
–Paul Maritz, former Microsoft Vice President (not VM_Bware CEO)
Summary: Another risky step from Microsoft helps alienate the people who helped protect Windows from its own failings
"Microsoft [is] sticking the knife deeper into the anti-virus businesses," Oiaohm told us this morning while pointing to this article.
In its "Partner SMB Community" blog, Microsoft has announced that, in early October, the Microsoft Security Essentials (MSE) anti-virus suite will become available to small businesses with up to 10 Windows PCs free-of-charge. As MSE has so far been intended for non-commercial use only, the main choice for Microsoft corporate customers has been Forefront Security.
Pogson points to The Register and says that "Microsoft Knee-caps "Partners"":
Small business is a huge market for the anti-malware business. That's where all kinds of operations cannot afford to hire their own IT and depend on third parties to keep their IT running. If M$ is giving it away for $0 how will Symantec etc. stay alive? M$ was already giving it away for $0 to consumers.
After the Symantec buyout rumour this is interesting. Why should security be sold separately from an insecure product in the first place? █
Permalink
Send this to a friend