10.10.10
Gemini version available ♊︎
"When the apple is ripe it will fall." ~Irish Proverb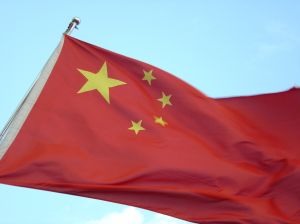 Summary: Privacy is harmed by Apple's highly restrictive phones and according to a yet-to-be-released report, Apple's manufacturer Foxconn is riddled with problems despite Apple's whitewash
Techrights opposes Apple as much as it opposes Microsoft, especially since Apple actively attacks people's freedom and goes as far as suing those who offer free software. This new cartoon about Apple (from Free Software Magazine) helps remind people that Apple is seen as a foe — not a friend — by software freedom supporters (the FSF even emphasised this clearly in its new post about Vista Phone 7 [sic]).
Charles Arthur from The Guardian has published this article which — just like others of its kind — helps to show why proprietary software is a threat to people's privacy and there is nothing the users can do about it. Specifically, claims are being made about Apple's platform.
Uploads from iPhones using the Facebook app will push all your contacts onto Facebook's servers – where they'll be matched against any and everyone. Worried at all? Update: Or how about a random Facebooker's number?
Apple — like Microsoft — is using sweatshops in order to keep costs down. We are not new to Foxconn crimes and Apple's partial responsibility. Apple loves its massive margins and its revenues it just won't share with underage workers (children) who work excessively under very poor conditions in order to meet Apple's demands.
As our reader FurnaceBoy put it, "huge new scandal looms for Apple outsource Foxconn based on damning report." Here is a preview:
Leakage from a yet-to-be-released survey report by Taiwanese technology giant Foxconn has triggered the public's look of distrust for containing various kinds of illegal activities believed to take place within the firm's premises.

According to information obtained through insiders, illegal activities include: abuse of interns, overly strict training and harsh punishments as well as the turning of blind eye to safety problems in the workplace and unreal salary hikes, among others.

During the survey, done jointly by more than 60 teachers and students from 20 universities in mainland, Hong Kong and Taiwan- including Tsinghua University and Peking University, 14 surveyors were able to enter the company and experience 'life inside Foxconn' themselves.
Manufacturers of phones running Linux may also exploit people in the same way, but we are not talking about Linux here; we are talking about software freedom and the accompanying philosophy which reduces emphasis on consumerism. One reader of ours, "Agent Smith", recommended the following video some days ago. █
MK Ultra (MTV Exit: Some Things Cost More Than You Realise)
Permalink
Send this to a friend