11.22.10
Gemini version available ♊︎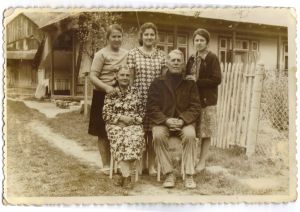 Summary: The older generation of Novellers keeps leaving and the latest departure is of Richard Price
WHAT a day it has been for Novell. As we catch up with the news, we find that Richard Price from Novell has left to join CA Technologies.
Richard Price: Before joining CA Technologies in June 2010, Richard worked for US systems software company, Novell, as Sales Director for Australia and New Zealand. There, he focused on achieving key revenue results for the company and managing customer relationships.
Gordon Peters and Stephen Withers from ITWire also covered this and it turns out that Colado, who preciously admitted Novell's channel was rather broken, is promoted (or transferred) to vice president of global sales.
Speaking of Novell staff, Schmidt gets this mention in relation to his old role at Novell. The company's competition with Microsoft is recalled without mentioning Microsoft's violations. It's put like this: "The whole situation smacks of the forgotten battle between Microsoft and Novell over file server OS.
"Novel was fixated on its huge installed base while developers worked on products that run on Microsoft's OS. Novell lost in case you didn't know."
Novell is now becoming somewhat of a part of Microsoft. Those who care about freedom may soon be fired, unless they flee first. This helps explain why so many Novell managers are leaving, as well. They can see what's coming and they see it from the management tier. █
Permalink
Send this to a friend