02.27.11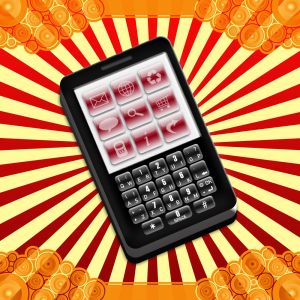 Summary: Apple and Microsoft are unable to catch up with Linux/Android while RIM is excluded by most predictions and Symbian is put to rest by a Micromole, Elop
THE sales of hypePhone are reportedly falling (depends on which data points can be trusted) and the Linux-based Android is already a #1 player in some markets. Apple is starting to sue companies for selling Android (using software patents, which are the lowest form of competition) and breaking some rules too on the face of it. "For years," says Murdoch's press, "Apple relished its reputation as a scrappy outsider, fighting to stay alive in a world dominated by Microsoft Corp.'s Windows monopoly. But a quiet recent hire by the Cupertino company suggests it realizes how much that picture has changed."
"The BBC Hard At Work" is the latest essay from TechBytes' Gordon, who addresses the problem with the MSBBC's hype offensives (at taxpayers' expense):
I totally understand that proper journalism needs money, and that small local news organisations simply can't afford to employ an army of journalists. They rely on news wire sources upstream like Press Association for their content. I have no issue with that, the BBC screw a LOT of money from every household with a TV license partly on the promise of well funded unbiased journalism. They have no excuses.
Regarding the latest news about the MSBBC ("Ipad 2 will be launched at the BBC"), The Inquirer takes an excellent and hilarious approach. To quote one joke:
So that's a no, then. We think that there is a greater chance of Steve Jobs embracing open source, or fragmentation as he likes to call it, after all the stories we've written about the fruit-themed cappuccino company.
Needless to say, Microsoft's futile efforts at mobile presence are a complete joke, especially after the bricking of phones [1, 2, 3], which was a fiasco that still gets a lot of attention.
The above headline should never need to be written. A company should never "brick" or render any product that a customer paid for useless. The company should replace the product if this happens accidentally and pay a fine for seriously inconveniencing the customer.

And exactly what mechanism is in the phone that "bricks" it and renders it useless anyway?
Microsoft's spin is very weak, blaming connectivity. A robust update mechanism is more resilient than this, so the excuse doesn't pass muster. It may not be valid, either. The platform has a very small number of users, so it's hard for Microsoft to justify satisfactory QA. Based on the status quo, nothing but patents can stop mobile Linux now. █