04.07.11
What's Microsoft's is Microsoft's and what's Novell's is also Microsoft's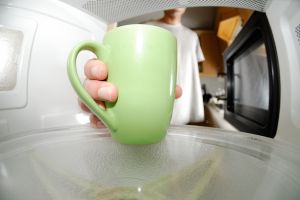 Summary: Spirit is low at Novell as companies which are boasting a market cap 100 times higher than NOVL take the customers away
IN a conversation with a friend the other day, it came up that Novell used to be a respected company back in the days. These days it's a laughing stock and people whose living is made by administrating Solaris servers do not seem to even know that Novell has a GNU/Linux distribution (Ballnux), at least the one I spoke to. Microsoft has had Novell characterised as some Windows/Microsoft company, not a "Linux company" and Microsoft is taking Novell's customers now that Novell is at the edge of a cliff. See this for example. Then, see this from the Microsoft boosters:
The service will replace Novell GroupWise software, which the school district is now running on its own servers. Live@edu will provide e-mail for 8,500 faculty and staff and high school students in the fall, Microsoft said today. The service and e-mails are stored in Microsoft's data centers and accessed by students and faculty via the Internet.
Microsoft is slaughtering Novell (ignore the PR which neglects to mention business decline), but then again, so does Google. Both companies are competing to take personal data at taxpayers' expense (Fog Computing enables this). Microsoft is very excited about this and we previously explained this excitement (Microsoft is fanatic about lock-in). Not only has the deal with Novell enabled it to turn Novell into a vassal; it also enabled Microsoft to grab Novell customers more easily ("interoperability" as they call it makes the transition easier) and grab Novell's patents, which are handy for a fight against UNIX/Linux due to the nature of the patents.
Learn why deals with Microsoft are suicide. Just watch Novell. █
Permalink
Send this to a friend