Summary: Articles and posts from around January, in particular ones that show the Gates Foundation's influence over the press it paid
TECHRIGHTS has covered the Gates Foundation for several years. At the end of last year we came to the stage where we basically made similar observations and merely produced/shared (through accumulation and organisation) new evidence to support and further validate all the claims. In some sense, we had already gathered a body of work sufficient to explain a pattern of operation which not only characterises Gates but a few other plutocrats too (there is overlap and collaboration at the top). They use similar tricks and the public needs to be equipped with critical skills to spot the public relations and antagonise the fairy tales/misdirections.
Bill Gates is one of the largest owners of the press, putting aside people like Rupert Murdoch whose main business is the press. It's a business. News is about making money, not informing the public. Here are articles from January of this year. They hopefully show how Gates bends coverage that people are exposed to on a daily basis in many languages.
• Degrees from Gates: News media covering global health are #Gatesfunded
ABC News will debut a $6 million, year-long reporting project on global health tonight called "Be the Change: Save a Life." The Gates Foundation gave the news organization $1.5 million for the project that kicks off with Diane Sawyer on 20/20 but also will be on Good Morning America, Nightline and the Evening News.

Also this week, Public Radio International debuted a series on rationing health care around the world. It also was funded by the Gates Foundation. NPR, PBS NewsHour, The Guardian, AllAfrica and Viewchange.org all received funding in the last year or so from the Gates Foundation.

Will the Global Health Hub be the only media source left not receiving Gates funding? Oh wait, we volunteer, and my salary comes from a Gates grant so technically, we too, are indirectly Gates-funded.
• Warren Buffett to Retire From Board of Washington Post He Joined in 1974 (is this related to the Melinda scandal?)
Billionaire Warren Buffett is retiring from the board of Washington Post Co., the publishing company in which his Berkshire Hathaway Inc. is the largest shareholder.

Buffett, who joined the board in 1974, will remain a director until the end of his term in May and won't seek re- election, Washington Post said today in a statement distributed by Business Wire. He'll continue to consult with the company.
Would this fly in another industry? Can you imagine a Citibank-financed investigative series on the financial industry? That's probably a bad example for several reasons, including the Citibank-Gates comparison and the fact that the financial industry is not underreported. I'm having a hard time thinking of a comparable example: an industry that doesn't get much news coverage, where a big actor funded the media — if you can think of an example, please let me know.

Obviously this induces a bias in the coverage. To say otherwise is pretty much indefensible to me. Think of it this way: if Noam Chomsky had a multi-billion dollar foundation that gave grants to the media to increase news coverage of international development, but did not have specific editorial control, would that not still bias the resulting coverage? Would an organization a) get those grants if it were not already likely to do the cover the subject with at last a gentle, overall bias towards Chomsky's point of view, or b) continue to get grants for new projects if they widely ridiculed Chomsky's approach? It doesn't have to be Chomsky — take your pick of someone with clearly identifiable positions on international issues, and you get the same picture. Do the communications staffers at the Gates Foundation need to personally review the story lines for this sort of bias to creep in? Of course not.

Which matters more: the bias or the increased coverage? For now I lean towards increased coverage, but this is up for debate. It's really important that the funding be disclosed (as I understand it has been). It would also be nice if there was enough public demand for coverage of international development that the media covered it in all its complexity and difficulty and nuance without needing support from a foundation, but that's not the world we live in for now. And maybe the funded coverage will ultimately result in more discussion of the structural and systemic roots of international inequality, rather than just "quick fixes."
• Tachi of the Gates Foundation predicts that technology is going to make everything all right (The Guardian is now funded by the Gates Foundation, so it stopped criticising the Gates Foundation, instead posting its self-promotional PR)
Tachi writes in the Guardian (where else?) that polio will be eradicated, vaccine prices will decrease, and their availability will increase. These are accurate and safe predictions, assuming civil wars don't get in the way.
• Seattle Times kills Business of Giving; long live Kristi Heim!
That seems to be the reaction I get from people who have yet to learn that one of our region's — and, I dare say, the nation's — best sources of news about the Gates Foundation, PATH, Global Partnerships, the wacky world of microfinance and Seattle's rapidly growing influence in the do-good industry is kaput.
• The Gates Foundation funded PBS's controversial 'coverage' of Cuba (Gates Foundation knows everything best)
The Gates Foundation funded a commiebashing. Is PBS 'public' any longer or does the Gates Foundation sponsor it and thus 'own' it?
• Philanthrocapitalism or Paternalism in New Guise?
But let's bring this into the present. Why have I had to endure a klugey operating system with lousy file and memory management for nigh onto thirty years? Why have I had to pay outrageous amounts for every version of said operating system and put up with trojans and viruses and worms that are only possible because one operating system has captured 75% of the market? The homogeneity of our computing infrastructure is probably the single greatest threat to national security. And for it, we all paid monopoly prices, the proceeds of which are now being spent at the discretion of Gates and his foundation. Am I better off because of his philanthropy than I would have been paying lower prices, retaining some consumer surplus, having more market choices? If some rich philanthropist, either alone or in concert with a non-profit or a government agency, is making decisions about how to spend the "extra" money he gained from me, how is that different from the government making decisions about how to spend the tax revenues it gains from me? Do not both usurp my economic power and autonomy?
• WHERE IS MELINDA GATES GOING WITH BREASTFEEDING?
Here is a YouTube video of a 13-minute excerpt of the 60 Minutes video interview of Melinda Gates in which they attribute high infant mortality to midwives using non-sterile instruments and say that they lay newborns on cold, dirt floors. Now, supposedly these rates have improved since they have taught the midwives to use sterile razor blades to cut the umbilical cord and they've taught them to wrap the newborn in a blanket, and infant mortality has gone down.
• Let me tell you about the very rich
"Let me tell you about the very rich. They are different from you and me. They possess and enjoy early, and it does something to them, makes them soft where we are hard, and cynical where we are trustful, in a way that, unless you were born rich, it is very difficult to understand. They think, deep in their hearts, that they are better than we are because we had to discover the compensations and refuges of life for ourselves. Even when they enter deep into our world or sink below us, they still think that they are better than we are. They are different."
• The Rise of the New Global Elite
That's not the case for much of today's super-elite. "Fat cats who owe it to their grandfathers are not getting all of the gains," Peter Lindert told me. "A lot of it is going to innovators this time around. There is more meritocracy in Bill Gates being at the top than the Duke of Bedford." Even Emmanuel Saez, who is deeply worried about the social and political consequences of rising income inequality, concurs that a defining quality of the current crop of plutocrats is that they are the "working rich." He has found that in 1916, the richest 1 percent of Americans received only one-fifth of their income from paid work; in 2004, that figure had risen threefold, to 60 percent.

[...]

Not all plutocrats, of course, are created equal. Apple's visionary Steve Jobs is neither the moral nor the economic equivalent of the Russian oligarchs who made their fortunes by brazenly seizing their country's natural resources. And while the benefits of the past decade's financial "innovations" are, as Volcker noted, very much in question, many plutocratic fortunes—especially in the technology sector—have been built on advances that have broadly benefited the nation and the world. That is why, even as the TARP-recipient bankers have become objects of widespread anger, figures such as Jobs, Bill Gates, and Warren Buffett remain heroes.
Together, Slim, Gates, Buffett, and Ambani control more wealth than the world's poorest 57 countries. The danger is that while we have a global economy that knows how to concentrate money and power in an ever smaller set of hands, we have no robust mechanism to alert us to the injustice, dangers, and instability that come along with this package. Someday, to our peril, the poor will find their own way to remind us.
• Together, Slim, Gates, Buffett, and Ambani control more wealth than the world's poorest 57 countries.
• Reminder: Submit Your Ideal TEDxChange Lineup and Win a Free Exclusive Invite (buying one's own TED to affect public opinion)
Co-authored with G. Forbes
Summary: Apple is under fire for apathy in the face of patent trolls it fed; discussion on how the Lodsys case and cases of its kind affect Linux
THE VERY real problems with software patents are being clearly illustrated in the headlines recently. This is a result of the news that there are hypePhone application developers being sued without Apple defending them.
This is a good opportunity to remind all developers that Apple is not their friend, regardless of whatever marketing hype they generate to the contrary.
There has been and continues to be an enormous amount of coverage of this story. [1, 2, 3, 4]. This is perhaps due to the fact that Apple's involvement is explicitly mentioned. Muktware, as always, does a good job with its coverage, putting the case into a clear context.
The patent troll, in response, has been trying to explain its actions. The EFF, which is involved in an ongoing patent-busting project, has suggested that Apple should get involved in the case (article here) rather than help make patent trolls stronger by sitting in the sidelines. Many developers are having similar feelings, and have decided to call for boycotts:
Mike Lee, a Mac developer and former iOS developer with major contributions to Tap Tap Revenge, Obama '08 and Apple's own retail application, has suggested a radical way to fight back against the patent firms targeting mobile application developers with claims of infringement. It's time for an API boycott, he says.

Lee calls the current patent trolling, where firms such as Lodsys and others are threatening to sue developers who don't license patents for technology developments like in-app purchasing buttons and the use of forms, an "untenable situation" for developers. "There is no move we can make that will result in our ultimate survival. Either we pay Lodsys and usher in a new era of extortion, or we refuse to pay and are sued out of business."
Here is a corresponding letter to Steve Jobs. We have covered the Lodsys case before [1, 2, 3]. While this may seem to be a case of one bad party , Apple has in fact funded some of these same patent troublemakers. As a result, Apple has helped to enable the trouble that has arisen, and it deserves a lot of flack here. Developers are complaining to Apple, even through the bug reporting system, e.g. "Filed bug report #9460324 on in-app purchase. Apple needs to do something about these patent-waving clowns."
This case does have relevance to Linux as well. An Android app died in similar circumstances due to software patents and Shazam engaged in equally bad behaviour although it had no case. With similar and very public attacks now being made against iOS app developers, it should be clear by now that software patent abuse is a global issue. It is one that needs to be addressed urgently.
The founder and owner of the patent troll Igoe Intellectual Property, LLC. has now written about this case several times [1, 2, 3], as have other patenting apologists.
As correctly pointed out at Macworld, it is not only developers who should care about this situation. Almost everyone except patent lawyers will be harmed as a result of this non-productive behaviour. Wealth and power is being passed into the hands of a few, non-producing parasites. Their actions are antithetical to the original purpose of patents and the whole concept of a competitive and healthy economy.
Some lawyers appear to be defecting from their usual party lines as "Software patents become ever more ludicrous," notes The Guardian. Apple might have to change its mind about patents as well if it continues to go under patent fire more often than at present. As we noted earlier, Apple is currently buying more patents while applying for many more. Meanwhile, GNU/Linux developers are actually writing and contributing code; they are engaged in true innovation.
On this subject, it is too hard to forget Apple's relationship with Intellectual Ventures or IV for short (it received backing from Apple), which is essentially a player in the anti-Linux/FOSS cartel. The patents involved in cases like this sometimes come from IV. One must also remember that Apple is on Microsoft's side when it comes to patent hoarding. As a result, Apple will probably just continue to duck when faced with lawsuits like this one:
Another patent-owning company has targeted app developers on both Apple and Android platforms, intensifying concerns among developers that smartphones are the new hunting ground for so-called "patent trolls".
Yes, Android is affected too. This is not the first time that IV et al. has surfaced in Linux/Android extortion.
On yet another Apple-software-patent issue, Ellison and Jobs have a special relationship as we have mentioned before. There is reason to suspect that it played a role in the Java lawsuit that Groklaw under Webbink continues keep abreast of. To quote the latest postings:
In the two most recent filings in Oracle v. Google we get a glimpse into the contentious nature of this proceeding, with neither side willing to budge a great deal. This shouldn't be overly surprising considering that we have two of the heavyweights of the information technology industry slugging at each other.
Webbink has also been writing about other Microsoft patent trolls, such as Traul Allen:
Since Groklaw last visited Paul Allen's patent attack on Google and the World, the court has agreed to sever the omnibus complaint into eleven separate ones 229 [PDF]. There is really no great surprise here. The nature of the asserted infringements in the first amended complaint were so unrelated to each other that the court had little choice but to sever.
Allen and IV are not the only Microsoft-tied entities that attack Android. Microsoft does this directly against B&N and Motorola, while Apple extorts HTC and Samsung using injunctions. █
"[The EPO] can't distinguish between hardware and software so the patents get issued anyway."
–Marshall Phelps, Microsoft
Summary: Microsoft is not alone among those who utilise and exploit ambiguities to get patents on software where it is not legal
SOFTWARE patents are very unpopular these days. There is very vocal opposition to them and even patent lawyers shy away from defending the practice of software patenting in public as it invites backlash.
Occasionally we still see firms that try to monetise the broken system. They put out press releases that redefine reality and this nonsense spreads around. Have a taste of this:
"At Chipworks, we help companies outside of the chip market strengthen their patent licensing position by leveraging systems and software patents," said Terry Ludlow, CEO and Founder of Chipworks.
They even take pride in "leveraging systems and software patents".
Well, following the Bilski case we have some tests that address the blurring of gaps between hardware and software. Chipworks is trying to hack around it. It latches onto big brands by writing: "It is reinforced by mergers and acquisitions, such as Microsoft and Skype and by high profile court cases including Nokia vs. Apple, and Eastman Kodak vs. Apple and Research In Motion Ltd. (RIM)." There is no need to blur any gaps though. Software is simply not physical. Period. To quote this new post about the " Bilski Machine or Transformation Test":
The court granted defendant's motion to dismiss for failure to state a claim and concluded that plaintiff's patents did not satisfy the transformation prong of the machine-or-transformation test under In re Bilski, 130 S. Ct. 3218 (2010).
A patent lawyers' blog speaks of expansion of other tests:
To be eligible, the pending application must not have more than three independent and twenty total claims all directed to a single invention (i.e., not subject to a restriction requirement). To participate, an applicant must electronically file a request for a first action interview at least one day before an Office action is entered into PAIR. An application that does not originally fit within the requirements can become eligible through a preliminary amendment.
What a load of bureaucracy. No wonder there is soaring unrest around the patent system. As one blog explains it, "The US patent system has its own place within the national psyche." To quote further:
It is timely to examine this now, as the US Congress considers legislation to reform the system in a number of respects, but most controversially to replace the 'first-to-invent' principle with a 'first-inventor-to-file' approach more closely aligned with the rest of the world. It is said by some that this unique feature of the US patent law finds its origins in the articles of the Constitution upon which the Nation was founded, and that placing the individual at the heart of the system, as the source of all innovation, has contributed to America's great economic and cultural success.
The criteria for acceptance in general, be these the shallow prior art search (restricted to published patents) or the series of tests that are easy to hack (like Bilski test), make the system prone to abuse and more trouble than a blessing. It probably won't be long before change is enforced.
Over in Europe, gullible politicians still try to pass "The Single European Patent", which may sound good (they greenwash software patents with that photo in there), but it actually an intrusion vector for software patents in Europe.
We have also just found out that the UK-IPO is involved with Peer To Patent, which is not necessary a good thing. Webbink might support this conformist approach (it is professionally close to him), but many groups would not. To quite the site:
In my time at the IPO I have visited many Patent Offices around the world. One topic for discussion that has come up on many of these visits is patent quality and what can be done to ensure it. Peer To Patent is one initiative aimed at helping offices in this area. Earlier this year I was in Washington where I had a very useful discussion on the US project with the head of the USPTO, David Kappos and their Peer To Patent Project Leader Jack Harvey. The USPTO is very positive about Peer To Patent. From the figures they gave me about their first pilot, comments provided by the public though their Peer To Patent website were helpful to the Examiner in about 15% of the cases in their pilot. On this evidence they started a second pilot last October.

Back in the UK we're working with New York Law School towards the 1st June launch of www.peertopatent.org.uk. Over the next 3 months we will be uploading about 200 patent applications in the computing field to the website. The website then allows members of the public (like you) to view these applications and identify documents or leave comments that they think will be useful for the examiner to consider
This only legitimises software patents around Europe. "Legal" people like patents because it means business to them. What we really need is abolition. █
Contents
she takes a photo every day: 4.5 years
Credit: TinyOgg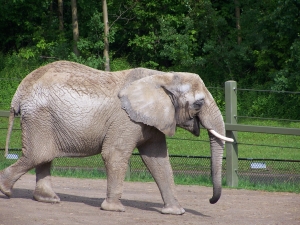 Summary: What it means to ignore Microsoft's patent cartel while daemonising companies whose patents are intended to defend FOSS
SOFTWARE patents need to be eliminated and those who hoard them are part of the problem, with caveats. There are those who actively use patents for anti-competitive purposes, there are those who just collect them for "defensive" purposes (although that can change when the ownership of the company or the patents changes), and those who keep mostly silent on the subject (the conspiracy of silence as the former head of the FFII called this type of phenomenon).
"As time goes on it becomes ever more clear that the "FOSSPatents" persona is just an attack on FOSS."One person who conveniently ignores Microsoft's aggression — that which uses patents offensively itself — is Microsoft Florian. He wants people to believe that so-called 'defensive' patents (like OIN's) are the problem. In fact, Microsoft Florian links to a Microsoft booster who paints Google as the culprit, not Microsoft. He always ignores Microsoft. As Charles-H. Schulz put it, "Florian Mueller has been rattling his saber for almost a year now, launching "fatwas" and anathemas on selected vendors (IBM and to a lesser extent, Oracle) while refusing to address the very big elephant in the room: Microsoft." Here is his latest post which conveniently leaves Microsoft out. To quote the ending: "They'll try to sue the defenseless while Apple, Google and RIM are sitting on the sideline, or don't even seem to care at all."
He happily paints IBM as the problem again by requoting: "IBM said it is launching InfoSphere BigInsights and Streams software to analyze unstructured data such as text, video, audio and social media. The software, cooked up by IBM Research, is based on Hadoop and more than 50 Big Blue patents."
How many of these patents would be used offensively? And what about Microsoft's more controversial patent applications that start to monopolise fighting disease? What about Apple's purchase of over 200 patents from Freescale Semiconductor?
Apple Inc. recently recorded the receipt of 200 patents and pending patent applications from the electronics company Freescale Semiconductor, Inc. Although not recorded until May 18, 2011, the assignment is dated April 11, 2011. Freescale began as a division of Motorola in 1949 and spun-off in 2003. Some of the patents transferred originally belonged to Motorola.
Microsoft Florian does not write about such things because it's part of Microsoft's cartel of patents, not the Linux/FOSS side. As time goes on it becomes ever more clear that the "FOSSPatents" persona is just an attack on FOSS. LWN readers can't stand the guy. █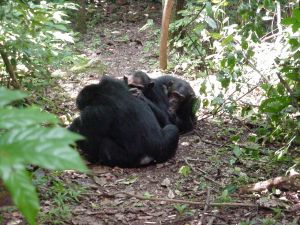 Summary: A so-called 'conspiracy theory' from the SD Times and further thoughts about Wizard Parent LLC as well as Microsoft's small office in Nevada which helps avoid about a billion dollars in tax
FOR quite some time we have been criticising the SD Times for promoting Mono and removing criticism of it while also receiving money from Microsoft to advertise Microsoft products in the magazine. A new column from the SD Times, however, has this to say: [via Pamela Jones of Groklaw]
The bulk of the work on Mono, under the leadership of Miguel de Icaza, has been done by Novell employees. Shortly after Attachmate completed its acquisition of Novell, those employees were all laid off.

A key enabler of Attachmate's purchase was Microsoft. We can safely assume that Microsoft doesn't like the idea of .NET applications running on anything except Windows.

So: Open-source project goes after Microsoft's crown jewels. Novell drives that project forward. Attachmate (a Microsoft Gold Certified Partner) buys Novell. Microsoft gives gobs of money to Attachmate. Attachmate whacks the Mono team.

As my teenage son would say, "Duh."

Frankly, I was caught off guard by this sudden move. At the end of April, in "Novell is gone, and yes, it matters. Here's why," I wrote, "My prediction: Under Attachmate, SUSE will flourish, and Mono will whither. I expect Mono to suffer intentional neglect, rather than a bold stroke, until it weakens, loses relevance and fades away."

How very, very disappointing.
In other findings from Pamela Jones, there are the following remarks about the Wizard Parent LLC revelation. She writes: "I just noticed that it says it's not directly tied to any acquisition: "Is this offering being made in connection with a business combination transaction, such as a merger, acquisition or exchange offer?" and the answer checked is "no."
"I also took a look at Elliott Associates, and they seem to be trying to muscle Iron Mountain, at the moment. But it is interesting to note this SEC Form D filing from a year or so ago, where $1,076,961,059 was raised, from 220 investors, and $112,942,893 represents "the amount of the gross proceeds of the offering that has been or is proposed to be used for payments to any of the persons required to be named as executive officers, directors or promoters in response to Item 3 above", and number 3 is about Paul Singer. So there is the notation that the amount to be paid to executives "represents the amount paid to date. The Issuer allocates an annual special allocation to Mr. Singer, directly or indirectly"."
And just to repeat what we wrote yesterday, AttachMSFT is "run by a bison slayer, who was previously arrested, [it] had to take a loan and spoke to Elliot even before Elliot made the bid for Novell and put it on sale." It is also worth listing again our previous posts about Singer and his vulture fund:
Novell's business is being thrown around and according to SJVN it ends up like this:
NetIQ, a previously existing Attachmate division, will be in charge of the following product lines:

* Novell Identity Manager
* Novell Access Manager
* Novell Sentinel
* Novell Operations Center
* The PlateSpin product line

In short, all of Novell's identity and access management, security and compliance management, and data center management products have all gone to NetIQ.

Novell proper is returning to its Utah roots. The company's headquarters will be in Provo Utah. That's not as good as it might sound though for veteran Novell staffers. Attachmate has already fired several hundred of Novell's Utah employees.

Novell's programs will include:

* Novell Open Enterprise Server (OES)/NetWare
* Novell GroupWise
* Novell ZENworks
* Novell File Management Suite
* Novell Vibe
AttachMSFT will not directly deal with Free/open source software. In fact, SUSE has been isolated and OpenSUSE is mum. Well, one person is still producing some news summaries (although not much of significance). SUSE might get sold.
The question on many people's lips is, did Microsoft ever conspire with Singer and his thugs to force a sale of Novell? And why it is that a Microsoft Gold Certified Partner was Novell's buyer? The Microsoft veterans-run VMware almost became the buyer, too. Why did Microsoft receive Novell's patents in the process? Will Novell's antitrust case against Microsoft still be pursued by a Microsoft Gold Certified Partner? There is a lot to wonder about. It is not unusual for Microsoft to use other entities as proxies, e.g. to fund SCO or to avoid paying tax. We already know that this was happening (there is undeniable proof), so not much of a leap of faith is required. Speaking of tax avoidance, a former Microsoft employee continues to slam Microsoft in his blog where he also chastises the company for "Pushing for Law to Disrupt International Trade":
The irony of this of course is that from 1997 to 2010, Microsoft avoided paying approximately $757 million of Washington State's Royalty Tax on software licenses by booking the sales in a small office in Nevada. With interest and penalties, the amount is over $1.25 billion.

Put it more simply, the Washington State Legislature is now poised to pass a bill that would allow Microsoft to interfere in the supply chain of Washington State companies simply for legally purchasing goods from foreign companies. Yet, despite facing a $5 billion budget shortfall, the Legislature has shown no interest in collecting back taxes on Microsoft's unpaid royalty tax bill from its Nevada alter ego subsidiary.
The question is, among Elliot, Novell, and AttachMSFT, who might be an "alter ego subsidiary" (if anyone)? █