05.26.11
Gemini version available ♊︎
Co-authored with G. Forbes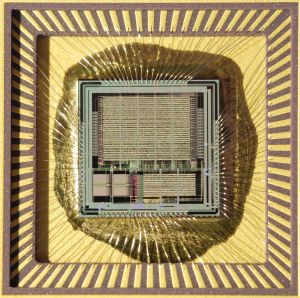 Summary: The Xbox exodus continues and Microsoft cannot get it right in hardware
While Microsoft has many obviously problematic areas, it is notably hardware that has consistently been trouble for this software monopolist. Some of the most glaring examples of Microsoft's hardware ineptness have been the Xbox, Zune, and KIN. All of these treasures have brought failures, both in sales as well as in build quality. We have written many posts on this subject and have elaborated on the resulting losses to Microsoft (we had mentioned Microsoft's debt earlier today too) and its customers. Microsoft is currently leaning on Nokia to help make up for this enormous deficit. Ultimately, it is a strategic error for a very glaring reason; Vista Phony 7 is an unappealing and mediocre platform, one that sources claim has been adopted by a mere 1.6 million users. Plus, this unproductive manoeuvrer by Microsoft will also likely result in the mutual crippling, if not killing, of Nokia as well; this possibility has also been covered by Techrights.
Speaking of crippling, yet another major Microsoft employee is quitting. This time, it is a key member of the Xbox team, the last of the of original founders of the project in fact:
Otto Berkes, one of the primary founders of the original Xbox, has left Microsoft after 18 years at the company.

His departure marks the end of an era at Microsoft. The company continues to struggle to create new businesses that were as successful as the Xbox, which is now generating billions of dollars in revenue for Microsoft.

Berkes resigned yesterday. He started in 1993 at Microsoft as the lead programmer on the Windows graphics team. In 1998, he teamed up with Microsoft tech evangelist Ted Hase to create a Windows gaming machine. They were joined by Seamus Blackley and Kevin Bachus. All have since departed, as have other early advocates of the Xbox such as Ed Fries, Cameron Ferroni, J Allard and Robbie Bach. Berkes' story was one of many I wrote about in my first book, Opening the Xbox.
We have been closely documenting the Xbox staff exodus. This latest departure provides yet one more sign that the Xbox has failed, contrary to all the hype. This is consistent when the real sales figures are examined; the losses worldwide eclipse any sales "success" in North America. █
Permalink
Send this to a friend