12.20.11
A brave new world for parasites and trolls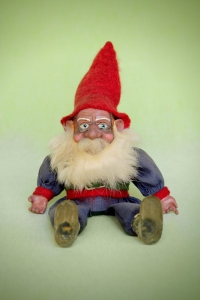 Summary: A set of news items about patents along with some commentary
THE patent maze expands to more and more walks of life, even to the point where the money system is affected ("Battle plans: patents in the financial services industry").
Companies increasingly depend for their survival not on their products but on patents. TiVo is one example where, according to this:
…companies agreed to pay TiVo $500 million in May to settle the litigation.
This is what influences the value of TiVo, as opposed to its implementation, performance, service, etc. How sad this must be for software developers. Check out this new announcement that says: "the new Fix-It Utilities 12 introduces unique patent-pending PC Analyzer technology to identify why your PC is slow." So there are patents to be granted around Windows malware and cra*ware now?
"They are trying to impose their patent monopolies on poor people in order to crush them and utilise the law to justify it."Here is another example of patents on the money system. It is made possible by software patenting and to quote: "Company officials could not be reached to comment about the software initiative or to provide details about which mobile phones could accept the software after its patent approval."
Using a tilted panel, debates on issues like business increasingly make the above a norm. To quote: "Graeser Associates International, Inc. (GAI), an international intellectual property firm specializing in the preparation, filing and prosecution of medical device, biotechnology, pharmaceutical, bioinformatics and medical software patents, is leading a series of free panel discussions on international business in the BRIC (Brazil, Russia, India and China) countries."
They are trying to impose their patent monopolies on poor people in order to crush them and utilise the law to justify it. They also harm real professionals, not paper-pushers who steal their jobs. █
"Intellectual property is the next software."
–Nathan Myhrvold, Microsoft patent troll
Permalink
Send this to a friend