Contents
Proprietary social media platforms are used heavily even by those attending a conference meant for free and open source software users and Bdale Garbee used this fact to kick off his talk on FreedomBox at the 13th Australian national Linux conference in Ballarat today.

Events

What's better than launching a high-altitude balloon into space from Adelaide 20 times? Doing it live from Linux.conf.au in Ballarat. Check out our exclusive video and learn more about the Project Horus team after the jump, including their plans to launch an Internode Node Pony into space.

Web Browsers

When I sit here in front of my desktop and look at my Debian Menu for "Internet", I see a myriad of icons. But not just a myriad of icons for all kinds of applications, but also a myriad of icons for web browsers. As Linux users, we really are rewarded with having so much choice when it comes to web browsers.

In this round-up, I will give you a brief look at the current web browser line-up for Linux users. This is not a review of web browsers, but rather a quick look to let you know what is out there available in the world of Linux for todays web user.

You'll find all the usual ones, ie. Firefox, but you'll also perhaps find one that you may not have known existed. And you might even decide to give your own system a new browser for you to try. Because as you'll see in todays quick round-up, not all browsers are equal. And they all provide something neat to offer a Linux web user.

Previously in this space we saw how the bright future of Epiphany looked like, and vague promises about incremental steps towards it were done. A month later, Epiphany 3.3.4 is out there, so let's see how well we've done.

SaaS

In the cloud computing arena, one of the biggest debates in 2011 surrounded cloud "lock-in," as many businesses and organizations are demanding increased portability of cloud applications between platforms, and increasingly pursuing open source solutions. Now, some of the biggest hitters on the technology scene are backing a proposed specification to do away with lock-in issues. The OASIS Topology and Orchestration Specification for Cloud Applications (TOSCA) Technical Committee has produced the specification, and it's already backed by IBM, CA Technologies, Cisco, Citrix, EMC, NetApp, Red Hat, and SAP.

It's been a big year for Apache Hadoop, the open source project that helps you split your workload among a rack of computers. The buzzword is now well known to your boss but still just a vague and hazy concept for your boss's boss. That puts it in the sweet spot when there's plenty of room for experimentation. The list of companies using Hadoop in production work grows longer each day, and it probably won't be long before "Hadoop cluster" takes over the role that the words "crazy supercomputer" used to play in thriller movies. The next version of the WOPR is bound to run Hadoop.

Databases

Oracle/Java/LibreOffice

Business

More and more companies have turned to the Web to transact business. And, of course, if you are going to sell on the Web, the right shopping cart can mean the difference between red and black ink. When shopping for your own ecommerce shopping cart software the most important aspect to consider is how well the cart software meets your business objectives. An ecommerce shopping cart has to be customizable to fit your business needs and branding, be flexible enough to scale as your business grows, be secure and support industry standards and provide solid integrate with payment gateways.

Semi-Open Source

More and more companies have turned to the Web to transact business. And, of course, if you are going to sell on the Web, the right shopping cart can mean the difference between red and black ink. When shopping for your own ecommerce shopping cart software the most important aspect to consider is how well the cart software meets your business objectives. An ecommerce shopping cart has to be customizable to fit your business needs and branding, be flexible enough to scale as your business grows, be secure and support industry standards and provide solid integrate with payment gateways.

Open source shopping cart software is an attractive option. Storeowners might look to open source ecommerce software because it will typically deliver the features and tools to manage a product catalog on a website without the hefty licensing fees that come with proprietary or off-the-shelf packages.

Public Services/Government

The NASA Open Government Initiative has launched a new website to expand and explore the agency's open source software development. Open source development is all about giving the public access to view and improve software source code. NASA uses open source code for it's projects and missions.

In 2009, the White House issued the Open Government Directive, which requires federal agencies to take specific steps to become more transparent. NASA's Open Government Plan has been recognized as one of the best. "We believe tomorrow's space and science systems will be built in the open, and that code.nasa.gov will play a big part in getting us there," said William Eshagh, NASA Open Government co-lead on the project at NASA's Ames Research Center, Moffett Field, Calif.

The NASA Open Government Initiative has launched a new website to expand the agency's open source software development.

Openness/Sharing

The concept of visualizing data has caught a lot of eyes in recent years, especially the fitness sector. Simply considering the amount of popularity that revolved around Jawbone's Up (despite the fact that the product didn't work), shows the potential of recording and visualizing activities.

What's most impressive is that many of the opportunities related to data visualization have yet to be realized, but don't worry, the open source community is on it.

This article was taken from the February 2012 issue of Wired magazine. Be the first to read Wired's articles in print before they're posted online, and get your hands on loads of additional content by subscribing online.

Programming

Google has announced that its 2011-2012 Google Code-in program has now concluded. Over the course of eight weeks, more than 540 high school students participated in the contest, which had them complete various tasks for 18 open source projects, including the GNOME and KDE projects, as well as openSUSE, FreeBSD and Perl.

Standards/Consortia

This year I was struck by the shifting nature of software ecosystems. On one hand you had Steve Ballmer and Steven Elop repeating over and over how Microsoft and Nokia will be the "third ecosystem" to Apple and Android's already successful ones. I find it ironic that what Ballmer means when he says he wants "to build the strong third ecosystem in the smartphone market" is that Microsoft and Nokia really want to be well, Microsoft and Nokia again. Except this time in third place. We all know that the rise and hold of Microsoft's desktop domination was driven not by technology superiority but by the "ecosystem," the availability of applications and peripherals supporting that operating system (OS), and only that OS. Microsoft and Nokia would like to return to that world with their mobile platforms. As Elop said, "We believe the industry has shifted form a battle of devices to a war of ecosystems."
Finance

Ahead of the full-year results from Goldman Sachs on Wednesday it is worth taking a look at what the Wall Street firm paid its top flight staff in London in 2010. For the first time it has been forced to disclose, under EU rules, how it pays so-called "code staff" – those who are judged to be responsible for taking or managing risks – in its UK-based operations.

When asked about his job at cocktail parties, Alan Johnson has a curiosity-piquing line.

"You know those big paydays on Wall Street?" he says, typically waiting a beat to deliver the punch line. "I have something to do with them."

Mr. Johnson, a consultant who speaks with a light twang from his native Alabama, has never worked for a bank. Nor will his company, Johnson Associates, pay million-dollar bonuses to any of its 12 employees this year. But as one of the nation's foremost financial compensation specialists, Mr. Johnson is among a small group of behind-the-scenes information brokers who help determine how Wall Street firms distribute billions of dollars to their workers.

Intellectual Monopolies

Copyrights

The SOPA/PIPA blackout today by Wikipedia, Mozilla, WordPress.com and many other sites is (I hope) drawing attention to proposed legislation that is considered a threat to "Internet freedom." That's fine, admirable, and (with any luck) will be effective at curbing SOPA/PIPA for at least another legislative season. The backgrounders I've read so far by Wikipedia and others explain pretty well why SOPA/PIPA shouldn't pass. What they don't say is that SOPA/PIPA are business as usual, and the protest is a last-ditch effort necessary because the legislative system and mainstream media are fundamentally broken.

The blackout and other protests today are the result of a long, sustained, full-court press against legislation that's being pushed through despite widespread opposition. Yet, Lamar Smith and many other members of the U.S. House and Senate have been plowing ahead full-steam. Why? Yes, in part because they're well-funded by the entertainment industry, and it wants the bill passed, but also because they think they can.

The Open Source Initiative Board joined many other civil society organizations as co-signatories of an open letter expressing concern about SOPA and PIPA.

There are many open source communities which are protesting the anti-freedom bill SOPA and its 'Little Boy' cousin PIPA via their websites. Here are the top 5 open source communities protesting SOPA and PIPA.

The Washington Post reports that Rep. Darrell Issa of California, who opposed SOPA/PIPA, has put out a statement saying, "The voice of the Internet community has been heard," and that there will be no vote in the House on the bills so detested by the entire technical and Internet communities.

A communications medium that, at the default setting, provides free and open communication between connected people anywhere on the planet. Instantaneously.

Today's protests of the Stop Online Piracy Act (SOPA) and it's Senate counterpart, the Protect IP Act (PIPA), are stark reminders that we, as a people, can get carried away with our fears and go too far to protect what we believe to be more important.

Mozilla, the open-source organization responsible for Firefox, joined other major technology companies today to protest anti-piracy legislation by blackening the browser's home page.

We were wondering when our elected officials would start realizing just how toxic SOPA and PIPA have become. It appears it's happening today, along with the online protests. Rep. Lee Terry, from Nebraska — who just last week expressed some concerns about the bill at CES, but still appeared committed to it — has announced that he's removing his name as a co-sponsor of the bill, becoming the first US Representative to do so. Over in the Senate, Senator Jerry Moran did so way back in June — and has since become a leading voice against PIPA. Terry's spokesperson claimed that after listening to some of the complaints, he realized that the bill just has too many problems, and could cause more harm than good — especially for the open internet. Good for him. Now… who's next?

We've been pointing out for months that the entertainment industry — who more or less wrote SOPA & PIPA — has done everything it can to deny both the tech industry and consumers any seat at the table. Many of us have asked to take part, or suggested that the backers of SOPA & PIPA open up the process — as Senator Wyden and Rep. Issa did with their OPEN Act — allowing the public to comment on it, suggest specific changes, and actually have a real debate on the bill, rather than handling it all in the back room. Multiple times, MPAA boss Chris Dodd has suggested that Hollywood is more than happy to sit down with folks in Silicon Valley to talk over the issues related to the bill — though, when a bunch of us offered to do just that, somehow Dodd wasn't so welcoming.

No, it's sadly not a day for shopping. Today, some of the most visited websites are dark to raise awareness of two bills now making their way through the U.S. Congress. The bills, the Stop Online Piracy Act (SOPA) and the Protect IP Act (PIPA), pose such a great threat to all of us who use, enjoy, and make a living on the Internet that they have united a formidable front from the likes of internet giants such as Google and Wikipedia. Social sites like Reddit that would be devastated by this sort of legislation are getting in on the black out, as well as those who help build the software that powers the Internet like WordPress.
Summary: Invitation of guest articles and an observation about posting pace
A COUPLE of years ago this site produced a lot more posts, peaking at 29 posts in just one day. Today we have 16 posts ready, but due to the risk of information overload we decided to limit ourselves to a maximum of 10 posts per day. We are always interested in article contributions from readers. We have a PageRank 7 front page and can offer a lot of exposure to ideas, so those wishing to publish something, please contact us. █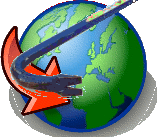 Summary: News about Novell's mail and what it is doing to/for Microsoft
News about Novell is scarce, but occasionally we find interesting stuff. Microsoft Skype gets conjoined with Novell Groupwise after work from SkyPRO (worked with Novell before).
There is a retreat away from Groupwise (many move to Microsoft), but justified fear of Fog Computing keeps some existing clients with Groupwise (for now). The LAPD story is being used as ammunition in other contexts, like the article "Spanish Bank Boosts Cloud Software Prospects". There are statements there like "CIOs still think twice before betting too heavily on cloud computing. In December 2011, for example, the Los Angeles Police Department scaled back its cloud computing agreement with Google, citing security concerns. It is shifting back to a more traditional email service from Novell, which will run on LAPD servers."
This Groupwise-related story still appears in some venues/outlets [1, 2, 3] that state stuff like:
Consider that Google jsut lost 13,000 out of the 30,000 seats for its Los Angeles contract because the Los Angeles Police Department chose to remain on Novell GroupWise, citing security issues with Google's cloud computing model.
As we explained before, proprietary Groupwise is not secure either, so it's just a talking point which would be hard to defend. The same goes for privacy. █
Summary: Explanation of the decision not to go off the air, despite some suggestions that we should do so
THE BANNER at the top is our way of sending out the message other than the many links we post on a daily basis (many are about SOPA and PIPA). We decided that, given our focus on exposing threats to freedom, protesting censorship by self-censorship would beat the purpose. We greatly appreciate those who put down their site for a whole day and support this entirely .The banner at the top will stay up for quite a while (not just a day). Please sign this petition. █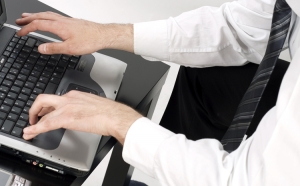 Summary: A look at the movement of staff that left or was pushed out of Novell, along with other news of interest to Novell watchers
NOVELL'S role in the world is declining and so is the news volume about the company. Nevertheless, we have found some noteworthy items that require documenting.
Novell layoffs are listed as one of the major stories of the year 2011, based on the local press in Utah:
Hundreds of people lost their jobs at Novell. Some of them may have been able to snag one of the 100 or so jobs that opened up at Overstock's new Provo office, which was announced in January.
A primer about the fate of Yahoo! (destroyed by Microsoft) mentions Novell, which also got destroyed by Microsoft:
Sun, Novell and 3Com all lacked experience in both areas. Sun was a hardware company lead by a software executive who had never done a turn around, Novell was a software company run by a series of hardware executives that hadn't done turn around. I could argue that Palm failed because it was being run by folks who evidently didn't even know how to run a company, let alone do a turn around.
Novell and IPX are both virtually dead, but this one new article mention these:
AB: That's why I mentioned the early days of working with Novell and IPX. Even over a piece of standard copper, in those days, they were sending keep-alives every 15, 20 seconds, which really didn't work terribly well, but it had suddenly gone to wide-area and had a V.56 modem attached to it.
Schmidt is mentioned in relation to Novell over here:
Prior to joining Google, Schmidt served as chairman and CEO of Novell, and before that, he was the chief technology officer of Sun Microsystems.
Sun too died and its patents are now being used against Android/Linux/Google. It is interesting how Sun's old CEO gets sued by Sun patents (at Google) and also by Apple, where he used to have a chair.
A man who sold his company to Novell gets mentioned here:
Entrepreneur and venture investor Kanwal Rekhi has many accolades to his credit. After selling his start-up firm Excelan, which manufactured smart Ethernet cards, to Novell, he spearheaded the company before returning 100x to his venture investors.
There is more here. About David Skok we learn that:
Skok joined Matrix from SilverStream Software, which he founded in June 1996. Prior to its July 2002 acquisition by Novell, SilverStream was a public company that had reached a revenue run rate in excess of $100M, with approximately 800 employees and offices in more than 20 countries around the world.
Novell swallowed a lot of companies over the years, only to sell them down at the river. A new CFO of a small company turns out to have just come from Novell to manage new funding:
In December 2010, ClickSquared hired a new CFO in Novell veteran Stephen Henkenmeier, joining ClickSquared from M|C Communications, a medical education provider where he was CFO and executive vice president. Prior to M|C, he was vice president of finance at Novell.
Gavin Struthers from Novell is mentioned here:
Struthers worked in various sales and general management roles across Australia, the Middle East, the Mediterranean, and South Africa and served on the management team at Novell in Australia, after moving to the country in 2000. Struthers does have hands-on solution provider experience as he worked for a leading VAR in a sales capacity in his native South Africa.
The former CEO of Novell has a new destination as well, as we mentioned before (he was also mentioned here and here).
Wave Systems Corp. (NASDAQ: WAVX), a leading provider of trusted computing software, today named Robert Frankenberg, 64, to the company's Board of Directors, increasing Wave's Board to six members. Mr. Frankenberg's decades of management experience in the software industry will help guide the company's business development strategy across key verticals including government, technology, healthcare, financial services, industrial and energy.
Wolfe, whom we also mentioned before, gets mentioned here:
Wolfe is a former president of Novell Americas, an infrastructure software company, and previously worked at IBM. He starts the job Feb. 15 — more than a week after curators are expected to vote on a proposed tuition increase.
Another man with past at Novell is talked about at the Statesman:
Pilot Credentials co-founder Richard Trocino, whose background includes database design at Novell Inc. and Computer Sciences Corp., began developing the pilot software as a contract project for Federal Express in 2001.
And former Novell staff in a new startup venture gets mentioned here. █
Novell plays the software patents game
Summary: The traitor Novell continues to be granted more patents, which we already know get funnelled to enemies of Linux through shells like CPTN
THE mobile market is further strangled with yet another patent.
According to this, OTI gets a patent monopoly on the following function:
OTI Receives US Patent for Contactless Smart SIM

[...]

This latest patent, entitled "Contactless Smart SIM", was issued on January 3, 2012, and covers the capabilities necessary to turn existing mobile handsets into Contactless / NFC capable devices through the incorporation of a SIM card and a specifically designed antenna, all while keeping the phone and operating system fully agnostic.
There are also new Novell patents, granted after the company got bought. Here is one:
Information card overlay, patent No. 8,083,135, invented by Andrew A. Hodgkinson of Pleasant Grove, and James M. Norman of Pleasant Grove, assigned to Novell, Inc. of Provo.
Novell is also mentioned in new patent roundups such as [1, 2, 3, 4] (January 4th to 12th, behind paywall). The Utah press writes this:
Identity-based network mapping, patent No. 8,091,119, invented by Jeremy Ray Brown of Orem, and Lloyd Leon Burch of Payson, assigned to Novell Inc. of Provo.
So Novell continues to pile these up. As we know, Microsoft and Apple got patents from Novell, so what Novell is doing it is dangerous. █