02.22.12
Gemini version available ♊︎
Open Source Think Tank is to FOSS what Microsoft lobbyist Florian Müller is to FOSS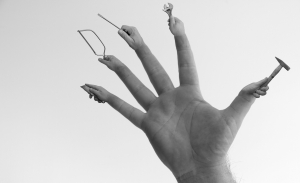 Summary: The "think tank" which claims to speak on behalf of Open Source is in fact organised and partly funded by foes of Open Source
CONTROLLING one's opposition or competition is extremely powerful a tactic. In some industries, such as the beverages sector, companies use fake brands to make their own look more appealing or to drive up the prices, Sometimes a company might create or buy the anti-self so that even its opponents will become its own clients. In some circles, fake opposition is consciously used to make the opposed-to side look reasonable and reach an audience that otherwise would reject it as a matter of principle.
When Microsoft says that it "reaches out" to Open Source what it means to say is that it tries to change options that are "not proprietary" or "not Microsoft" to be both proprietary and Microsoft (or 'open' on top of proprietary). When Microsoft signed a deal with Novell it turned SUSE, a GNU/Linux distribution, into Ballnux, a distribution that makes Microsoft money. OpenSUSE is the marketing angle of this product (always less reliable and not suitable for production).
Last year we explained that something called a think tank for open source is in fact controlled by Black Duck with additional help from Microsoft. Those who promote it should be aware of it and perhaps add a cautionary disclaimer. Not that anyone does, as there are proxies at play:
Black Duck Software's Olliance Group and DLA Piper have now announced core sponsors for the upcoming Open Source Think Tank 2012 conference. Adobe, Global Inventures, HP, Motorola, SAP and SugarCRM are all among the sponsors of the seventh annual conference, which promises to have some interesting keynotes and sessions. What's more the event takes place in April, in Napa, California–one of the more beautiful locations for a conference. Interested attendees need to apply for invitations, which you can do here.
The "Open Source Think Tank" is not an Open Source event. It should not be treated as such, either. The name is deceiving.
Speaking of the hijacking of the term "Open Source", recall what Microsoft did inside OpenStack and watch the Microsoft booster trying to promote proprietary Microsoft software inside this "Open" stack. They are polluting Open Source by means of deception and sooner or later we are left without a side — as the one that once existed is now occupied by FOSS foes. This way they win. They conquer both sides of the debate. █
Permalink
Send this to a friend