08.21.12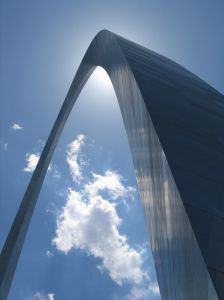 Summary: A quick roundup of some news about the Gates Foundation
THERE is an ongoing attempt to increase coverage of the Gates Foundation in this Web site. There are several sites protesting against the oligarchs' attempt to profit from what's typically a public service; taking over the schools is all about money, not goodwill.
Someone recently told us about a very vivid, pictures-filled blog that shows one way to protest. To quote: "I'm basing it on Susan Ohanian's discovery of public documents on the Gates Foundation grants page on their own website. And of course on previous research which you can read through my prior blog posts, especially this one on Melinda Gates and where their children attend school compared to the policies they push forth in public schools via their propaganda. I'll show you their documents directly screen printed from their website below as evidence."
The evidence there is not so well organised or sourced, but further down it says: "Okay, so the common ethos here is that because Melinda and Bill Gates have been pouring their money into public education, they are experts, and because they have more money than you are I; they are infallible.
"If we act on this belief, we take everything they say, all their policies as truth, no?
"Here's Melinda Gates' ethos… She says:
* "American schools are broken."
* "We really do need an effective teacher."
* "We're really going to go for getting an evaluation system to tell us whether they are effective or not.""
The blog is identifying some more tentacles of the propaganda machine for school privatisation [1, 2], e.g. Pearson Publishing, Murdoch, and few others. The presentation is unique.
Other older posts talk about media propaganda for Gates' education agenda — an agenda that other blogs write about. As one example: "Bill's high school, Lakeside, is Seattle's most elite private school. The current tuition is $28K (not including food, books, bus, laptop, and field trips)."
This is the type of model the rich person suggests for a country experiencing economic disaster. Gates thinks he knows better than anyone about everything because he committed crimes to become wealthy. You can't make this stuff up.
Here's more: "I came across an article that I had saved on the NAEP (pronounced "nape") test results over the last 12 years and Bill Gates pronouncement that our school system is a failure based on his perception that students have not shown any academic gains over the last 40 years."
This is akin to more tyranny over those who raise the next generation — a generation that is being harmed and exploited for the benefits of plutocrats. For Gates, patents and profit are the hidden agenda and in an article promoted by Slashdot the other day we learn that despite all the risk associated with nuclear energy (as Japan can tell), Gates still looks to monetise it with his patents that he and his good friend Nathan hold (we covered this before [1, 2]). Notice that Gates invested US$35 million in this, it is definitely not a donation. "In the wake of Stuxnet," writes someone called Chris, "I seriously hope they don't plan on using Windows with this. Not that Linux is necessarily immune to it." Yes, Stuxnet showed nuclear facilities becoming zombies.
Anyway, we really ought to return to coverage of Gates' mischiefs. He spends a lot of money planting fake 'articles' in the press; this needs to be countered by information from volunteers on a low budget. Gates Watchers was recently put down and it is looking for a new home now. █