08.21.12
Reinforcing stereotypes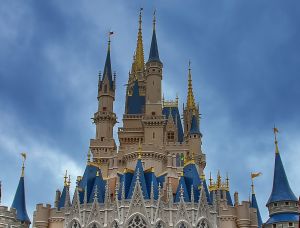 Summary: Baseless and factually-flawed arguments against Free Open Source software (FOSS) shown by a media giant to the unsuspecting public
The circles of social media and blogosphere already point out, correctly, that Disney shows its less flattering side. From racism and propaganda Disney has turned to a strategy Steve Jobs would have fancied; It is FOSS FUD:
Walt Disney Corporation added a bit of nonsensical anti-open source fear, uncertainty and doubt to a kid's sitcom that it aired this past weekend. But the dialogue is so ridiculous that you have to wonder if they have any clue about what they are doing.

In an episode that aired Friday on the Disney Channel, the show Shake It Up features two teenagers begging the stereotypical geeky kid for help with a computer that has apparently gone down.

The geeky kid, complete with sweater, parted hair and glasses, asks the two teenagers the oddest question: "Did you use open source code to save time and the virus was hidden in it?"

a Disney sitcom that screens on The Disney Channel around the world, has slipped in an insult to open source software.

The show, which tracks the activities of a group of aspiring dancers on a TV show called "Shake it Up, Chicago", appears to be aimed at tweens. We make that assertion based on the age of comments on its web site, the brightly-coloured costumes and crudely-stereotyped big-brush-strokes characters.
In case Disney does more of this in the future it might be worth pointing out. right now Attempts by the company to appear FOSS-friendly have been seriously damaged by the above. Some fairly major sites have fortunately covered this. Any coverage we offer would thus be repetitive. █