11.27.12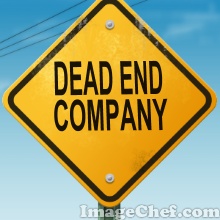 Summary: UEFI tricks creep in now that Microsoft's common carrier (Windows) is botched and people explore alternatives that are free and superior
According to this model cited by Forbes, Microsoft may be on the "verge of a sudden collapse" as the company is already unable to hide operating losses, it has debt, and its chiefs leave in droves.
The departure of Steve Sinofsky so soon after the launch of Windows 8 was not a vote of confidence by the maker of the world's largest operating system. But is it a sign of Microsoft's imminent collapse?

Last week, usability expert Jakob Nielsen wrote a devastating critique of Windows 8 on his Alertbox blog. He writes, "One of the worst aspects of Windows 8 for power users is that the product's very name has become a misnomer. 'Windows' no longer supports multiple windows on the screen.… When users can't view several windows simultaneously, they must keep information from one window in short-term memory while they activate another window. This is problematic for two reasons. First, human short-term memory is notoriously weak, and second, the very task of having to manipulate a window—instead of simply glancing at one that's already open—further taxes the user's cognitive resources."
We wrote about this assessment at the time. It shows that Windows got botched. To make matters even worse, its gets saddled with crapware: [via]
Crapware. Windows laptop and desktop PC buyers are used to all that extraneous preloaded software, but you'd think after all this time and negative press about crapware, we'd see the end of it with new Windows 8 PCs. Wrong. InformationWeek asked several PC makers (Dell, HP, Toshiba, Samsung, Acer, and Lenovo) to list the software that comes preloaded on their new Windows 8 systems, and crapware is still alive and well.

Some types of preloaded software is essential (e.g., hardware drivers) and other perhaps at least sensible (e.g., pen input management tools). Trial software and other third-party software, however, plainly are not only unnecessary but oftentimes problematic. Internet security suites and "system performance boosting tools" can really drag down a system. Windows 8 already comes with anti-malware built-in with Windows Defender, so packing in trial versions of Norton Internet Security or McAfee Internet Security Suite is pretty offensive (you can't or at least shouldn't run a third-party suite and Windows Defender at the same time.)
Well, barring third-party money for crapware (which helps lower the cost of a Windows licence), the lies from Microsoft begin as the PR machine struggles to say something positive. As a journalist and online friend showed me a short while ago, "Near the bottom of t[he] story, @Reuters tells t[he] truth ab[out] #Windows8 "sales figures" aka "channel stuffing" pages." The headline, alas, says: "Microsoft sold 40 million Windows 8 licenses in month: executive" (attributed to Microsoft, taken with a grain of salt).
Those are unused licences and free giveaways that they count as "sales". Microsoft uses these dirty tricks (or lies) every time Windows is (re)released. The general method is to issue 'copies' (whatever that means when it's all just bytes) and then claim them to have been "licensed" and thus count them. Microsoft is now trying to just dump Vista 8 on the market (it is the common carrier for cash cows like Office), but Vista 8 is just technically inferior and less familiar to users than some free operating systems such as Linux Mint 14. Using UEFI, Microsoft is now hoping to block (from booting) most such operating systems (including old versions), or make it complicated for average users to run them.
A contributor of ours sent us this mail an hour ago: "Over the last weeks, reports like this have been trickling in on the Debian and Ubuntu lists/forums
"I think it will be a big problem come the holidays, when people get their new computers."
To quote the incident he cites: "I got a new Lenovo T530, I added a SSD as second disk, and now have a win7, UEFI boot on MBR partitionned sdb disk.
"I tried latest beta installer for wheezy (beta4), but it could not boot in UEFI mode"
Yes, perfectly fine binaries are refused the right to run. This begs one to ask, whose computer is it anyway? Here is another new example which says:
There are no physical to virtual disk converters for Restricted Boot, even from non free, Microsoft people like VMWare. Why am I not surprised? http://www.kubuntuforums.net/showthread.php?61188-Dual-Boot-12-10-or-migrate-OEM-Windows-8-to-a-VM-on-same-laptop-in-Linux It would be better to forget about Windows than fool around with dual booting.
Watch how complicated it can get: "So after reading up on the issues with UEFI and enabling/disabling Secure Boot I'm wondering which is the most bombproof way to approach this? If the Dual Boot scenario with Kubuntu 12.10 and Windows 8 /UEFI does not behave (as it has in the past with BIOS and Grub Loader on the MBR) can I do a migration of this OEM installed Windows 8 to a VM in Kubuntu on the same laptop??
"In other words, nuke-n-pave the existing OEM Windows 8 hard drive, install Kubuntu 12.10 on clean HDD, then migrate that OEM Windows 8 image to a VM running on 12.10."
Will Hill writes: "Turning off restricted boot is a huge, undocumented pain in the neck. A six step process, with two steps found by trial and error, is detailed.
"… these steps are performed without documentation, with no hints and with big warning pop-ups letting the user know what a bad idea disabling Secure Boot is. This is not something the average user is going to know how to do, nor will they likely want to follow through if they read the on-screen messages. … I went back to the merchant's website and discovered something. There is no mention of Secure Boot, UEFI or Windows 8 certification anywhere on the page.
"Restricted boot is a significant barrier to gnu/linux use and a threat to software freedom. You can boot hardware before you buy it, but even then you can't be sure. This is what Microsoft has always done with BIOS but this time Microsoft has reserved the ability to deny the user completely. UEFI is non free software with enough networking capability to contact Microsoft or OEMs without the user knowing and it can modify itself. People need free software from the metal up." [http://distrowatch.com/weekly.php?issue=20121126#qa via, https://plus.google.com/u/0/112860174577325685245/posts/MFXB2syddZy]
Răzvan Sandu quotes SJVN as writing, "Windows 8 is a one way street for consumer PC users…"
"Or, better," says Sandu, "DON'T buy Windows at all!"
More importantly perhaps, encourage GNU/Linux distributors to fight UEFI, e.g. with an antitrust complaint — that is — rather than play along with it; secondly, do not allow journalists to quote fake Microsoft numbers that are Vista 8 PR, not without a challenge anyway. Expect Microsoft's PR agents to be banging on publications to write down those fake numbers in the coming days, creating only an illusion of success. The only "success" Microsoft has had is that this Xmas season many people are unable to install/boot GNU/Linux on the PCs they bought or received as a gift. It's the gift of corrupt motherboards, fried by Microsoft executives who knew exactly what they were doing. █