03.21.13
Summary: New audio from Swapnil Bhartiya
Contents
Summary: New audio from Swapnil Bhartiya
When corporations are allegedly people and corporate lawyers — people whose professional agenda is to prop up 'IP' — are writing the laws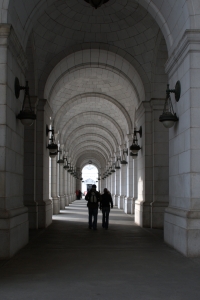 Summary: No signs of real change because hearings involve lawyers of large corporations rather than representatives of public interests
The USPTO remains a farce of a system which strives to assimilate patent offices all around the world to itself. It needs to be stopped or else we will all face the consequences, be those consequences visible or not. A lot of what we buy costs little to manufacture, but since we pay patent tolls prices can be inflated considerably.
Groklaw writes about the House hearing we were referring to the other day. It is a debate for lawyers only, based on this summary which states:
Thursday was the hearing on abusive patent litigation by the House Judiciary Committee's Subcommittee on Courts, Intellectual Property and the Internet. By abusive patent litigation, they mean trolls — or as one calls them when one holds one's pinky genteelly in the air, NPEs, nonpracticing entities. I put out a call for one of Groklaw's own to attend and let us know what happened. Webster was able to attend, and he has provided an eyewitness account for us in his own inimitable style.

The chairman of the hearing, US Representative Bob Goodlatte, opened with a statement, as did several members of the subcommittee with a little speechifying of their own, and then the invited witnesses of the day each told about their company's experiences with abusive litigation, except for one, a lawyer whose firm represents trolls and who opined that the patent system is working well overall. If you click each of the following names of the witnesses, you can download as a PDF the written testimony each provided in advance:

* Mr. Mark Chandler, Senior VP, General Counsel and Secretary, Cisco Systems, Inc.
* Ms. Janet L. Dhillon, Exec. VP, General Counsel and Secretary, J.C. Penney Company, Inc.
* Mr. John G. Boswell, Sr. VP, Chief Legal Officer and Corporate Secretary, SAS Institute, Inc.
* Mr. C. Graham Gerst, Partner, Global IP Law Group, LLC
* Mr. Philip S. Johnson, Sr. VP and Chief IP Counsel, Johnson & Johnson
* Mr. Dana Rao, VP and Assoc. General Counsel for Intellectual Property Litigation, Adobe Systems, Inc.
Mark Bohannon, Red hat's Vice President of Corporate Affairs and Global Public Policy, wrote about this hearing as follows:
As President Obama pointed out in February, the patent reform legislation Congress passed several years ago hasn't "captured all the problems" and the bill "only went about halfway to where we need to go."

"[Patent trolls] are a classic example. They don't actually produce anything themselves," the President said. "They're just trying to essentially leverage and hijack somebody else's idea and see if they can extort some money out of them."

It is important to keep contacting policy makers on this important issue. If you haven't done so, let the members of the Judiciary Committee in both the House and Senate hear from you. Your voice is important and can make a difference.
Your voice is important and but unfortunately you cannot make a difference. Why? Because unless you have the name of some giant corporation next to your name and you claim to have a degree in law, these people will treat you like dirt and will never give you a platform, let alone any influence.
The FSF is about to have a more suitable public event about patents — one where actual scientists participate. Here are the details which the FSF published this week:
Chicago, IL – Room 1040, 10th floor, Power Rogers & Smith Ceremonial Courtroom, Philip H. Corboy Law Center, 25 E. Pearson St., Water Tower Campus, Loyola University Chicago
Going back to Groklaw, Posner, a critic of the patent system and of software patents in particular [1, 2, 3, 4, 5], is mentioned in this article which alludes to the patent fight against Android:
Motorola has now filed its response to Apple's appeal of Judge Richard Posner's decision to toss out Apple's claims against Motorola (and vice versa), and it adds its own cross appeal [PDF] on the vice versa part — especially challenging the implication of Judge Posner's ruling that there can be no injunctive relief for FRAND patent owners ever, as a categorical rule.

A blanket denial of the right to seek injunctive relief, Motorola argues, violates patent law, contradicts eBay v. MercExchange [PDF], where the US Supreme Court held that it was error to come up with a categorical rule that "injunctive relief could not issue in a broad swath of cases", and violates the original expectations of donors of technology to standards bodies. In fact, it says any such rule would violate the US Constitution, which provides that Congress shall have power to secure exclusive rights for inventors, and in the Patent Act Congress came up with, it says every grant to a patentee includes the right to exclude others. Motorola asserts that it has never waived its rights to injunctive relief and states that there is no language in its ETSI agreements requiring it to do so. Motorola argues that there should continue to be a case-by-case analysis under eBay, with judges having discretion to make such decisions based on the particular facts of each case.

Fair warning, though: the PDF is 737 pages. The actual brief is one-tenth that, 73 pages, so I've done that part of it for you as text. The rest is a collection of patents at issue, judge's orders in this case, and one from a related Apple v. Motorola litigation in Wisconsin, which is where this case began, before being transferred to Illinois and Judge Posner.
Posner, a US judge, has so far been the exception when it comes too his views on these patent battles and software patents, which he opposes. The house hearing had nobody like Posner in it; it was just a bunch of lawyers bickering and gloating over patents.
Here is LG using patent FUD against its biggest national rival. It's about software patents:
The Samsung Galaxy S4 possibly uses a new type of eye-tracking software that LG believes violates one of its own patents.

LG on Tuesday claimed that its South Korean competitor may have violated the company's patent which pauses video clips when a user turns their head away from the video they are watching.

During the Samsung Galaxy S4 event last week the company announced the new feature as one of the smartphones best new options.

Samsung however was very clear in stating that it does not actually use eye-tracking technology but rather facial recognition software.
Apple too is reportedly being hit by patents relating to software:
The Wall Street Journal reports that patent holding company Intertrust Technologies Corp. has filed suit against Apple, accusing the Cupertino-based company of infringing on 15 of Intertrust's patents related to "security and distributed trusted computing."
Publications like the Wall Street Journal view the patent problem as trolls hurting large corporations such as Apple. But it's not the real issue. It's just a symptom of the real issue. The multinational corporations try to change the law to benefit corporations, not trolls and not anyone else. People should be outraged by this. █
Telstra, the largest ISP in Australia, gives away customers' communications for US surveillance through Microsoft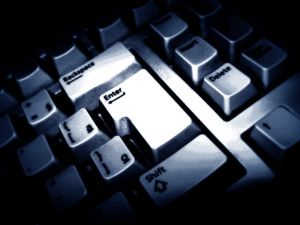 Summary: Another worrying step from a Microsoft-occupied telecom in Australia and a reminder of the implications
Telstra got filled with Microsoft moles and now we witness yet more of the outcomes, some of which we covered here before:
"It looks like Australia's largest ISP is working closely with Microsoft and will soon be letting them handle customers emails using Outlook.com. The setup guide is available here. An interesting move, considering the National Broadband Network rollout is coming. What's in the future for other ISPs and how they handle email in Australia? Are the days of ISPs providing in-house email servers coming to an end?"
This is not acceptable, but more and more companies seem to be outsourcing their E-mail to so-called 'clouds'. Those who outsource to ISPs too are going to come under the same dangerous umbrella, albeit indirectly.
BT, the ISP I unfortunately rely on the most, uses Yahoo which Microsoft abducted as well. I use it neither for incoming nor outgoing mail traffic, except as an ISP which uses DPI to infiltrate packets content (I use encryption too). The unfortunate thing is, when sending mail to people who are in those so-called 'clouds', GMail included, privacy on neither side (sender and receiver) can be assured. Telstra's move ensures that yet more mail will inevitably be piped through the US surveillance system, almost definitely to be retained indefinitely by the NSA.
So even Australians are now tracked by their E-mails more conveniently. This also applies to Skype after the Microsoft takeover.
It should not be hard for large Australian companies to operate a bunch of servers with Asterisk and FOSS-based E-mail services. To ask some other companies to run and host those services is worse than lazy; it is irresponsible and dangerous.
Those who live in Australia can hopefully speak to Telstra about this issue; if it is too late to revoke the decision, then it is time to speak with one's wallet. █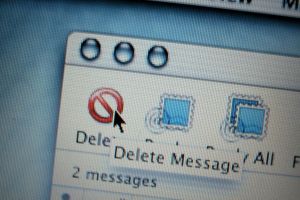 Summary: Anticompetitive elements of Microsoft's latest OS version and why it's worth minding
The fiasco around UEFI as an instrument of control through Restricted Boot is not benefiting from companies like SUSE or Canonical. Their complicity is noted to give the illusion that UEFI is openly accepted in the Linux world. It's a lie. GNU/Linux users hate it. Here is a new press release from UEFI stakeholders:
The Unified Extensible Firmware Interface (UEFI) Forum, a world-class, non-profit industry standards body of leading technology companies that promotes firmware innovation by creating specifications that enable the continual evolution of platform technologies, is gaining momentum as use of UEFI specifications increases in Linux-based operating systems, such as Ubuntu 12.10, Fedora 18 and OpenSUSE 12.3.

UEFI specifications enable cross-functionality between devices, software and systems. By design, UEFI technology lends itself to utility and applicability across a range of platforms. Including UEFI Secure Boot in Linux-based distributions allows users to boot alternate operating systems without disabling UEFI Secure Boot. It also allows users to run the software they choose in the most secure and efficient way possible, promoting interoperability and technical innovation.
Nonsense and hogwash. This was published elsewhere too. What UEFI promotion basically does is it ensures that PCs come with Vista 8 lock-in and Microsoft control. This is clearly abusive, but not as abusive as Vista 8 itself. Will Hill shares a claim that "Vista 8 wipes chromium browser, scribus, AV and a host of other user installed software with the "optimize tool". Vista H8 is optimized for Microsoft. Please boycott Microsoft and dump Windows." (source)
Here is the full rant, which says:
The optimize your PC tool, which comes with Windows 8 is very dangerous.
I ran the tool earlier today, and without asking for confirmation it optimized my system by removing Google Chrome Browser, Avast! Antivirus, PDF Creator, LibreOffice 4, OCR Software by IRIS, HP Photosmart driver and applications, Scribus, Skype and Posterazor.

At the same time all icons except the desktop was removed from the Metro page. This optimizer tool is VERY dangerous!
The other day we saw this review of Vista 8 from a GNU/Linux user. He says:
It has been a few months since Windows 8 came out, so a lot of enthusiasts have messed around with it and found out what it's all about. Many people have feared that Windows 8 would be an entirely new experience, and that our traditional workflow would be disrupted. Some people have even claimed that Windows 8 may cause them to abandon the operating system family and switch to Linux so that they can run up to date code without upgrading Windows. However, is any of this really the case?
See the comments. A lot of people are rightly pissed off these days because there is more pressure on people to pay for and use something they reject. Windows is losing market share, but not as quickly as it deserves.
Take a look at what happened in the Falkland Islands, a country with a farming/fishing population and few NATed PCs. There are only a few thousand people.
They seem to be leaving Windows, but that's not the most important data point. As a whole, Windows is losing its grip, but Microsoft continues to use an illegal grip on this market. Just because Microsoft is going away doesn't mean it should be allowed to get away with criminal behaviour as last noted in the previous post.
For Microsoft to say that OEMs actually want to embrace Vista 8 with UEFI lock-down would be a lie. OEMs already try to escape Vista 8 and this affects Intel's x86 monopoly too. As Pogson put it last ight:
There goes the Wintel monopoly. It's foundation is crumbling. Wintel has only one leg upon which to stand now, that restrictive EULA. Fortunately, that's easy to get around. JUST DON'T BUY THEIR DAMNED OS!
Microsoft has made that difficult though. And it is becoming ever more aggressive in its hardware tying and applications bundling. Where is the antitrust action? █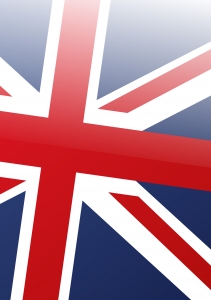 Summary: Microsoft is under fire for bribery allegations in governments; now that the UK government says it will adopt Free and open source software while the Swiss government refuses to do so there is more food for thought about the motives and backdoor dealings
Governments are not only being robbed by Microsoft through tax evasion. Taxpayer are constantly being hit by Microsoft tax when they buy PCs and when the government buys PCs. Now we know, based on Murdoch's press that "U.S. Probes Microsoft, Partners Over Bribery Claims". Microsoft is Obama's second among companies that bribed him in 2012, so we doubt anyone will go to jail over it. Bribery is a crime when the small person does it; for a corporation like Microsoft it is just a standard way of doing business. We saw a lot of it amid OOXML scandals.
Here is what the Wall Street Journal says:
Lawyers from the U.S. Justice Department and the Securities and Exchange Commission are examining kickback allegations made by a former Microsoft representative in China, as well as the company's relationship with certain resellers and consultants in Romania and Italy, these people said.

The investigation is in a preliminary phase, according to people familiar with the probe, and the government hasn't accused Microsoft or any of its business associates of wrongdoing. Such investigations can end with no charges being filed.
The Slashdot summary includes more news links. There are reports in other languages as well. It's an international fiasco and the thing about the invetigation is that it's well overdue. Microsoft is a criminal firm with criminal past, so there's not much of a reputation to keep and not much reason for hesitation in investigating the practices.
Today in the mail I received two letters. One tells me that City Council tax is up almost ten percent and the other says that the bank is slashing an already low interest rate by around 12.5 percent. Inflation is a popular form of hidden tax, more hidden than the notorious bank levy in Cyprus.
So, how does my government save money other than by taxing ordinary citizens who have no access to offshore tax havens like the multi-millionaires and billionaires? Well , it recently seemed like Microsoft was on its way out. As one report puts it:
Open source use in UK government has been establishing itself, in both the Government's G-Cloud and in procurement standards. Now, the publication of a beta of the UK's "Government Service Design Manual", part of the Digital by Default Standard for government services, is writing in a preference towards using open source into the guidance for service managers, developers and web operations.
Robert Pogson, responding to this move from the government, says:
If you read the comments on that blog post you find that previously the IT department were afraid of the security of WordPress, used on tens of millions of web-facing sites…
Sometimes top-down leadership is needed to break log-jams and catch the wave.
Here is another report. We are waiting to see what Microsoft will do other than bribe, openwash, or intimidate rivals or politicians (like in Massachusetts). It affects me personally in my daytime job. Here is some widely-cited post about the news:
Since I'm writing this on St. Patrick's Day, covering news involving the British government–those perfidious Hanoverians who dispossessed my Irish ancestors several centuries ago–feels just a little off-base. Still, the United Kingdom's official endorsement of open source software, which became public just a few days ago, seems too important to miss, particularly for the implications it could have for businesses, governments and other organizations throughout the channel.

[...]

In other words, this is bad news for companies such as Microsoft (NASDAQ: MSFT) and Apple (NASDAQ: AAPL), whose products the guide discourages.
Microsoft will definitely lobby behind the scenes, as it always does to derail such policies. Bribes are possible too. We saw it before.
Switzerland is a country where Microsoft corruption in government contracts led to a lawsuit which we covered before in:
Here is a nice analogy for what's happening in Switzerland:
The reason behind the motion was an application called Agate which is used by farmers to report on transport of their animals. The application is available only for Microsoft Windows so if someone is running GNU/Linux system they can't file the report. So in other words the government is 'forcing' people to pay Microsoft tax, buy Windows operating system and then file the reports.

Government related activities should be vendor neutral and citizens must be able to file report using any operating system they deem fit instead of being forced to buy proprietary and extremely insecure Microsoft products.
Corruption in the Swiss government was covered in the following posts around 2009:
Corruption in the Swiss banks makes it not far-fetched to assume corruption in the government as well. Here's where things stand:
The Swiss Parliament on Wednesday rejected a motion calling on the government to create vendor independent e-government services, Swiss newspapers report. With 14 votes against and 12 vote in favour, the Swiss Council of States (Ständerat) threw out a motion, submitted in 2011, requesting the government to create 'Non-discriminatory eGovernment solutions for Swiss farmers'.
Pogson responds by saying:
I hope the voters wake up their representatives. Apparently a bunch of them are asleep. It is the 21st century and many governments recognize that there is more than one supplier of software for personal computing.
Remember what happened in Switzerland amid OOXML abuses. Someone should investigate to see if here too there are bribes. The outcome of the anti-ODF campaign was clear and today we found this article which says:
…both [ODF and OOMXL] are ISO standard document formats
They neglect to say how Microsoft corrupted ISO to make this happen. Bribes too were involved. Whether Microsoft is found guilty in this latest investigation won't change Microsoft's record on bribes. Microsoft is corrupt. █