04.04.13
Branding is the key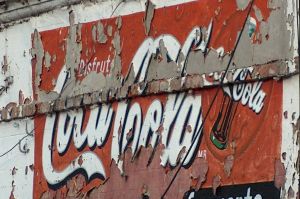 Summary: Why it's reasonable to say "GNU/Linux"
An increasingly-tiring debate over the naming of the (GNU/)Linux operating system was recently rekindled. It occurred rather virally after several Web sites and longtime authors who habitually cover the subject of (GNU/)Linux had weighed in again, opening an ageing jar of worms.
Like many flamewars in the GNU and Linux world, we should accommodate these, not suppress them. With suppression — after all — moral advantages are lost. It is widely understood that no corporation wants to project infighting, but in the Free software world corporations are not central. Likewise, branding is not the top priority.
What the argument over the names often boils down to is philosophy, not just attribution or credit. GNU was created with software freedom in mind. Linux, in its genesis, was proprietary until it adopted the GNU GPL licence and then became mainstream. A former colleague of mine was the first to distribute GNU and Linux — a practice which over time saw the system's name abbreviated to "Linux". The motive for this abbreviation is an interesting subject which merits its own in-depth research.
Rather than argue about what the system should be called we should pay attention to Katherine's post and ask ourselves, what is it that should be prioritised? Freedom or popularity? These are not mutually-exclusive and describing the problem as such would be a false dichotomy. But practice suggests that those who insist on calling the system just "Linux" are happy to de-emphasise the values originally incorporated into GNU in 1983.
Richard Stallman famously said, "Freedom is having control of your own life. Power is having control over someone else's life." To a lot of people — yours truly included — freedom and justice are the goal, software is part of the means. For those to whom branding wars are of greater interest, the "Mac versus PC" (or Apple-branded PC versus Windows-saddled PC) is right around the corner. Or as I often put it, those who do not like Microsoft go to Apple, whereas those who do not like proprietary software turn to GNU/Linux or BSD.
Distributions of GNU/Linux bring yet more brands into the debate, not to mention all the pertinent components that belong neither to GNU nor Linux. Distributions adopt different philosophies which often reflect the views on their founder, e.g. Mark Shuttleworth in the case of Ubuntu and Patrick Volkerding in the case of Slackware Linux, Inc. The brand we use to refer to software often reveals something about our preferences, philosophy, likings and convictions.
Rather than fight over naming of systems let us reason about the innate values each of these brings. Brands are instruments of association, reputation, kinship, and/or status. We need to go deeper and explore what actual substance each of these has got. And we can choose the brands which suit us best. █
Originally posted in Linux Advocates