04.18.13
The Microsoft mafia takes on China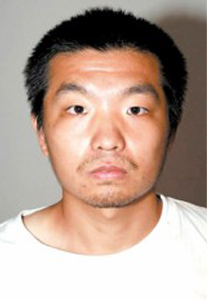 Summary: New strategy in the fight against free Android, adding another layer of crime and corruption to Microsoft's behaviour in China
Microsoft is really desperate to stop Android, which kills Windows as the common carrier and the primary target for developers. One crime that I know Microsoft has not yet committed (as far as I'm aware) is assassination of or an attempt at assassination of its opposition — a practice more common in China and companies like Coca-Cola, which Bill Gates admires, praises, and invests in (for profit through monopoly). Microsoft has tried dirty tricks and bribery, it even tried filing an antitrust complaint through a proxy and there is a lot of Microsoft FUD against Chromebook, which Ed Bott is spreading through ZDNet, seeding more rhetorical FUD. But the main attack on Android is a patent attack. Lauren Weinstein wrote: "Why did the patent troll cross the street?
"To work for Microsoft."
After allegedly bribing Chinese officials (those are the ones we know of, but the phenomenon is more widespread based on circumstantial evidence and recent examples from the OOXML saga) Microsoft is going to the manufacturer which is less likely to have incentive to take this to court, demanding payments for Android or making it seem like such payments are necessary. This is outright blackmail and should be dealt with as RICO Act violation. Well, the Microsoft booster puts Microsoft spin on it, under the headline "Foxconn must pay Microsoft for EVERY Android thing it makes" (is it that not posturing? Cannot verify, citation needed).
Microsoft will collect a royalty for every device built by Foxconn that runs Google operating systems Android or Chrome OS.

Hon Hai, the parent of the Chinese electronics behemoth, confirmed today it has inked a deal to license unspecified Microsoft patents on smartphones, tablets and TVs built by Foxconn that use Google's Linux-derived system software.

Neither party revealed exactly how much money was exchanged, or will be paid, under the new agreement, although Microsoft said a "broad" range of its patent portfolio had been licensed.

Foxconn builds its own Android tablets powered by Nvidia's ARM-compatible Tegra processors, but it is best known as the maker of Apple's iPads and iPhones, Amazon's Kindle, Sony's PlayStation 3, and a huge range of other electronics including laptops.
Since this deal is secret, we don't know what financial arrangements are involved. Recall the HTC FUD [1, 2], which was also affecting a Taiwan-based company. Here is a more balanced report which calls it a broad patent deal. It says:
Drummond specifically made reference to the attempt to acquire many Novell patents by a Microsoft-led consortium.
That would be CPTN. This Web site was launched in response to that Microsoft/Novell deal, which was the first to legitimise claims that Linux has debt to Microsoft.
Here is a news report about the deal, some spin from MSBBC, and finally a good report from Joe Mullin, an expert in patent trolls. Microsoft's patent terrorist, Horacio Gutierrez, thinks that because he wears a suit his mafia tactics won't have him treated like a criminal. Here is the response everyone seems to be citing:
One company—Taiwan's Foxconn—makes a staggering 40 percent of the world's consumer electronic devices.

Starting now, Microsoft will be getting paid a toll on a large number of those devices. The company's long patent-licensing campaign has landed its biggest client yet in licensing Foxconn, formally named Hon Hai Precision Industry Co. Foxconn has agreed to take a license for any product it produces that runs Google's Android or Chrome operating systems.

The Redmond software giant has insisted for years now that any company making Android phones needs to license its patents. That campaign has generally been successful; so successful, in fact, that by 2011 Microsoft was making more money from patent licensing than from its own mobile phone system.

Now, Microsoft says that more than 50 percent of the Android phones in the world come from companies that have agreed to take licenses to its patents, including smartphone makers like LG, HTC, and Samsung. And that number is likely going to jump up today, as it announces that Foxconn, the Chinese company that makes 40 percent of the world's consumer electronic devices, has agreed to join its licensing program.

The details of the agreement remain undisclosed, although the press release makes sure everyone knows which way the money is flowing: Foxconn will be paying Microsoft, and not vice versa. The agreement will apply to all Android and Chrome OS devices made by Foxconn worldwide, including smartphones, tablets, and televisions.
So when you buy a product with Android, then you have to pay additional fees to Microsoft, as if Microsoft contributed to those products. The strongest response we found came from Swapnil Bhartiya, who called it a bogus licence:
Microsoft has signed yet another 'bogus' patent deal with Taiwan's Foxconn, the world's lagest electronics maker. In a Microsoft blog the company claimed, "Microsoft Corp. and Hon Hai, the parent company of Foxconn, signed a worldwide patent licensing agreement that provides broad coverage under Microsoft's patent portfolio for devices running the Android and Chrome OS, including smartphones, tablets and televisions."

Foxconn seems to have chosen the 'easy' path of simply paying up a 'tiny' fee to Microsoft instead of going to the court. There is no doubt that Microsoft's claims that Android infringes upon it's patents are bogus as we have already seen in the B&N case where the company was taken to the court and then fearing that the case will expose Microsoft, the Windows maker surprisingly settled outside the court and 'paid' a heavy fee to B&N in the name of an alliance.
Microsoft not only dodges blackmailing the distributors (e.g. Samsung) or the developers (notably Google), it goes deep down onto the manufacturers, who have no incentive to fight in court. That's what makes it unique. This is criminal behaviour, but in the age of euphemisms they get to call blackmail "licensing" and monopoly "patent". █