10.03.13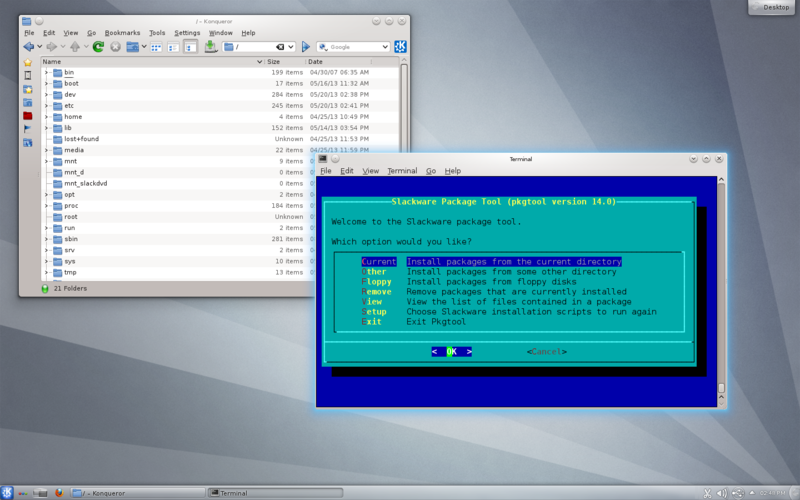 Summary: A popular distribution, whose popularity keeps it going, is slowly approaching its twentieth anniversary
Patrick Volkerding, the founder of Slackware, says he has "worked for many years and continues to work on this popular and extremely stable distribution." Some correctly remember it as "The Oldest Remaining Linux Distribution" [1] and a new release [2] is now on its way [3].
In explaining why it does not endorse Slackware, the GNU project says: "Slackware has the two usual problems: there's no clear policy about what software can be included, and nonfree blobs are included in Linux, the kernel. It also ships with the nonfree image-viewing program xv. Of course, with no firm policy in place, there might be other nonfree software included that we missed." Let's hope that Slackware is here to stay for many years to come. █
Related/contextual items from the news:
Woohoo, it's always a good day when there's Slackware news to report. Just when we needed some exciting development news Patrick Volkerding declared Current Beta, 14.1 is officially on its way! Distrowatch.com's top-secret webcrawler found the tidbit in this morning's changelog.