10.30.13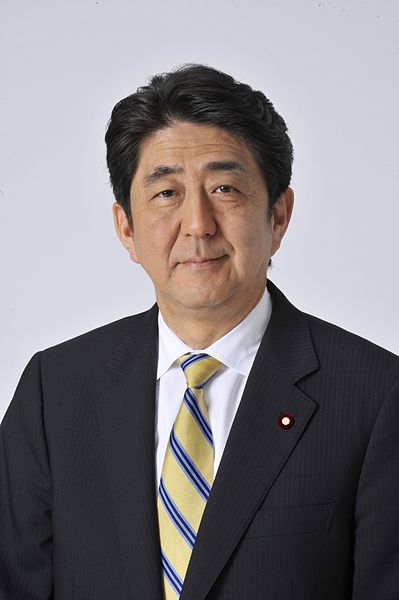 Shinzō Abe (Japanese Prime Minister); Photo from G8 UK Presidency
Summary: Freedom of the press is under attack not just in the West but also in Japan, potentially affecting public scrutiny of corporations as well as governments
The 'British Snowden', an MI5 whistleblower who is not able to return to Britain safely (essentially a fugitive now), speaks about the new Snowden Web site [1]. I had the pleasure of speaking with her and she is very widely quoted by the media right now (except in the British media). See, here in the UK there is a war on the media [1, 2, 3] amid an EU blunder which jeopardises Britain's status in the European Union [2]. It turns out that spying on your allies on behalf of some distant superpower (the United States) is not a good thing to do.
The Japanese Prime Minister and our own Prime Minister David Cameron have quite a lot in common now [3,4], having to deal with that 'nuisance' which is The Guardian [5] giving the population this thing called facts. There is a new bombshell about the extremely debt-saddled Japan and the NSA [6] (possibly spying on China and neighbours for distant world powers). In Japan, a former occupier and a vicious empire which slaughtered many people in neighbouring countries, the politicians are trying to gag the press using new laws [7].
"Standing up for Snowden is standing up for the rule of law, justice, and ethics."Where do we go from here? Well, the Free Software Foundation takes action [8]. We need to defend the disclosure of all this information. Snowden's leaks revealed (back in August) where trillions of dollars of taxpayers' money (or national debt to which they're tied) are going [9] and these leaks also give a very strong challenge to US law, potentially banning some of the NSA's current actions, which are already against the law anyway [10].
Standing up for Snowden is standing up for the rule of law, justice, and ethics. No more need people be barred from basic information about how public money is spent. Espionage is not "cool" and stabbing continental Europe in the back is not what British citizens would consider a policy that they can support. If the US uses Japan and other small countries (Korea for example) to weaken Indochina while also using the UK (and Sweden among others) to spy on Russia and the European Union, how does one justify unions? Unless we assume that all ethics and good values are derived from US culture we should rethink all these collusions among G8/NATO members.
If laws are being passed to ban freedom of the press (or seriously restrict it), then who is going to cover what Japanese companies and authorities hide from the public ahead of a cancer epidemic [11,12] or after BP barred the press from assessing the real impact of its long-lasting pollution [13]? It's one thing to bar journalists from publishing what's being labeled "state secrets"; using the same laws we may find people who publish corporate secrets (evidence of harm or misconduct) criminalised as well. Down the slippery slope we go. █
Related/contextual items from the news: