01.11.14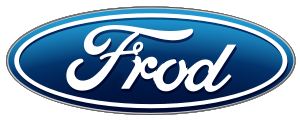 Summary: The fraudulent claim that Microsoft provides security or honours freedom of users
Several years ago we wrote about how Microsoft was bringing mass surveillance to cars (Sync [1, 2]) through proprietary software it was promoting in Ford (the company's executives now brag about in-car surveillance [1]). Anyone who mentions Microsoft and privacy in the same sentence (except in a negative context) must be badly informed or dishonest. Microsoft goes out of its way to facilitate those who crack, break, spy, and abuse computer users. Just look who Microsoft collaborates with and look who started PRISM.
Matthew Garrett, at times a volunteer stooge for Microsoft or a bizarre apologist, ignores Microsoft's special relationship with the NSA (or remote bricking that UEFI facilitates), helping some corporate press quote him as thanking Microsoft [2] in a Linux conference [3].
Suffice to say, bogus claims about what Microsoft does would misinform potential customers, so one must rebut. █
Related/contextual items from the news:
Ford's Global VP/Marketing and Sales, Jim Farley, said something both sinister and obvious during a panel discussion about data privacy today at CES, the big electronics trade show in Las Vegas.

Because of the GPS units installed in Ford vehicles, Ford knows when many of its drivers are speeding, and where they are while they're doing it.

Garrett told the audience that in his area of expertise, Microsoft was one of the few organisations providing the right balance between security and user freedoms.