01.16.14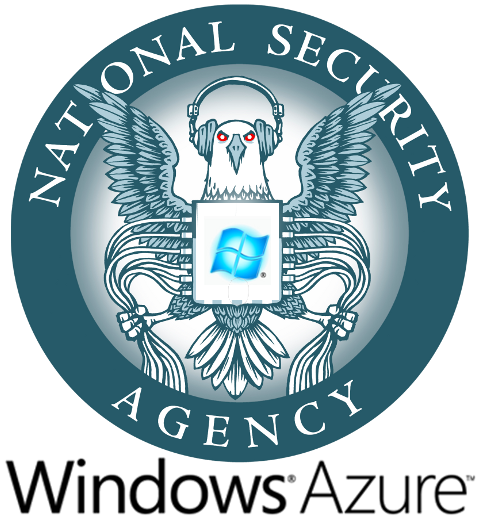 Summary: Reminder that Microsoft's proprietary hosting environments have got holes in them, facilitating access even to guests (irrespective of the operating system)
ONE THING we know for sure, especially owing to Edward Snowden's leaks, is that Microsoft and the NSA are two heads of the same hydra (one is privately-owned).
This morning we explained that Windows gets the latest back doors, whereas GNU/Linux gets endorsement from the British government (for internal use), so why would anyone want to make GNU/Linux dependent on (or a guest under) Windows hosts? Putting GNU/Linux on Azure is bad enough, but the same goes for hosting GNU/Linux as a virtual machine under Windows (a Trojan horse for the NSA), especially with Hyper-V (which is proprietary). According to [1], there are now vulnerabilities (read: back doors) in Hyper-V, so even the guests are being compromised (through the host). The same back doors that the NSA puts in Microsoft products (with Microsoft's help) may turn out to be exploited by non-state actors [2], based on an example Bruce Schneier gave today.
There are other cases where anything from Microsoft should be strongly avoided. Cars are increasingly becoming surveillance devices [3], especially ones with Microsoft inside (instead of Linux inside) and we know this because of Microsoft's connection to Ford and Ford's own position on surveillance.
In short, those who value privacy should avoid everything from Microsoft, including the surveillance device which is Xbox (chat, camera, et cetera) and malware called Skype. When you use something from Microsoft you should assume to be under surveillance. Evidence provided by Edward Snowden should reassure you that you're not being "paranoid". █
Related/contextual items from the news:
As cars become more wired to the Internet and other communications services, the threat that your personal information and privacy could be exploited goes up exponentially.

You can understand the concerns since at least one study from Frost & Sullivan found that the market for telematics services provided by auto manufacturers in North America is expected to increase from 11.8 million subscribers in 2012 to 31.6 million in 2016.