05.31.14
TrueCrypt was never worth trusting in the first place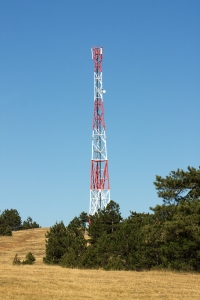 Summary: Analysis of the whole TrueCrypt fiasco and response to the blaming of FOSS (where the licences are clearly not FOSS)
PROPRIETARY software should be assumed insecure by design, as it often contains back doors and one simply cannot prove otherwise. Based on experience alone, a lot of proprietary software comes with back doors, sometimes accidentally but not always. A lot has been written about this before, both here and elsewhere, so we are not going to write so much on this subject. Instead we wish to focus on the news that TrueCrypt development is moving to Switzerland (the first article we found about this is [1] and there is also some analysis [2]). The PATRIOT Act comes to mind and also the experiences of secure mail services in the United States, including Edward Snowden's E-mail provider. When Groklaw shut down, citing concerns over NSA spying, it recommended that people adopt Kolab, which is based in Switzerland. It should be emphasised that Switzerland harbours privacy not because of humanitarian interests but because of national interests. For domestic prosperity it facilitates international crime (tax evasion from all nations) and wishes to guard the criminals.
The problems with TrueCrypt are not new to us; I very much predicted what the news insinuates and I had received flack for saying so. TrueCrypt has been thoroughly and even successfully openwashed based on some odd kind of marketing angle; those close to the project know better how it works and if an audit which is not transparent is needed for TrueCrypt, then we should quickly realise that the build process and some components are wrapped in a riddle/mystery. The very core of the problem, including its build process, are very crucial. The announcement from TrueCrypt was as vague — not transparent — as the project itself.
Now it is widely known that TrueCrypt gave an illusion of privacy, which is in many ways worse than having no privacy at all because there is impact on users' behaviour. We may never know how many people have gone to jail or were killed because of TrueCrypt's false promise.
FOSS-hostile sites try to spin that as an issue with FOSS even though it's not FOSS. One source states: "The abrupt announcement that the widely used, anonymously authored disk-encryption tool Truecrypt is insecure and will no longer be maintained shocked the crypto world–after all, this was the tool Edward Snowden himself lectured on at a Cryptoparty in Hawai'i."
Snowden uses Debian GNU/Linux (Tails) and the main reporter he worked with, Glenn Greenwald, only recently dumped Microsoft Windows and moved to GNU/Linux.
There has been a lot more coverage about it [1, 2], including the usual scaremongering by Mr. Goodin, who wrote about it not once but twice, saying: "One of the official webpages for the widely used TrueCrypt encryption program says that development has abruptly ended and warns users of the decade-old tool that it isn't safe to use."
Goodin's colleague wrote about it as well. They are really milking this cow and the best known CIA-linked news site asked: "Is this the end of popular encryption tool TrueCrypt?"
The plutocrats' press, Forbes, called it "Open Source" (in the headline), so it can't even get its basic facts right:
Over the past 24 hours the website for TrueCrypt (a very widely used encryption solution) was updated with a rather unusually styled message stating that TrueCrypt is "considered harmful" and should not be used. If you have not come across TrueCrypt and why it has become so popular see the below section 'why do people use TrueCrypt'.
Better coverage came from the expected sources, not playing to the tune of FOSS smears (TrueCrypt is proprietary).
Knowing that Microsoft is an NSA partner, Gordon in our IRC channels felt baffled because TrueCrypt is "now recommending bitlocker for windows", to which Ryan replied: "Proprietary encryption from Microsoft that was designed in partnership with the NSA…"
Microsoft is talking to British police about encryption. When I wrote about this nearly a decade ago Microsoft staff were using personal insults against me, only later (much later) to realise that I was right. Sean Michael Kerner calls TrueCrypt "Open-Source" (with a dash) when he writes: "The other challenge facing TrueCrypt is the simple fact that there are many other disk-encryption technologies now available. On Microsoft's Windows operating system in particular, which was a key target platform for TrueCrypt, versions of Windows after Windows XP include support for Bitlocker, which performs a similar function. In addition, there are multiple file-encryption technologies available, including, FileVault for Mac, DiskCryptor for Windows and Luks for Linux."
Proprietary operating systems are not compatible with encryption for the same reason that proprietary hypervisors are not. If the NSA can infiltrate the lower layer (e.g. VM host, OS, BIOS) through back doors, then the rest (what's above) is almost automatically compromised. No sane developer would recommend anything that's proprietary for security and privacy. Don't forget Microsoft's COFEE and CIPAV. Microsoft is very much in bed with spooks and police. Microsoft is an informant without conciousness. Privacy in Windows is not a goal; the contrary is true. One Linux/BSD site thinks that TrueCrypt is now "dead" and there is the following statement about the software licence:
Based on the wording of its license, there was always a question mark surrounding the open source-ness of Truecrypt. But that's not the topic of this brief article. What prompted me to write this is an article that appeared in the Washington Post suggesting that TrueCrypt may have seen its last days as an ("open source") software project.
Just remember that TrueCrypt is not FOSS.
There is another project whose software licence was blamed for lack of participation and oversight. The OSI's President blamed the licence. That project was OpenSSL, which is now scrambling to get some more money. The Economist makes FUD out of it while other sites take a more objective approach [4-15]. Remember this: if the project is not quite as open or free as it wants people to believe, then it might not be worth trusting. We never trusted TrueCrypt. █
Related/contextual items from the news:
The development of TrueCrypt, an open source piece of software used for on-the-fly encryption, has been terminated and users have been advised not to use it because it is not secure enough. Now, it seems that another team of developers have forked the software and rebased it in Switzerland.

The Core Infrastructure Initiative (CII), a project hosted by The Linux Foundation that enables technology companies, industry stakeholders and esteemed developers to collaboratively identify and fund open source projects that are in need of assistance, today announced five new backers, the first projects to receive funding from the Initiative and the Advisory Board members who will help identify critical infrastructure projects most in need of support.

The Linux Foundation's new elite tech repair team has named its initial areas of focus as it works to find and seal holes in widely-used open source software.

The Linux Foundation announced on Thursday that members of the "Core Infrastructure Initiative" (CII) will dedicate resources to working on the Network Time Protocol, OpenSSH, and OpenSSL to hunt down and fix flaws in the tech that helps tie the internet together.

"All software development requires support and funding. Open source software is no exception and warrants a level of support on par with the dominant role it plays supporting today's global information infrastructure," said Jim Zemlin, the executive director of the Linux Foundation.

OpenSSL and Open Crypto Audit Project are the first open source projects to receive funding from the Core Infrastructure Initiative.