11.10.14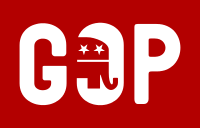 Summary: The Grand Corporations Party, or the political party which serves large businesses that are funding it, continues to just focus on a mirage of a 'reform' rather than tackle the real issues where culprits include very large businesses such as Microsoft and Apple
THE GRAND CORPORATIONS Party (GOP), which is more pro-corporations than the Democrats, would have us believe that it will make the patent system better. Well, better for who exactly? Large corporations? It's obvious that patent trolls harm large corporations, but what about the interests of individual people and what about massive corporations that are patent parasites? We have written so much about this subject for years and we nearly got sick of it when the corporate press only ever spoke about patent trolls as the issue but never about patent scope.
Here we have a new example of corporations that manufacture drugs that they sell at about a thousand times the production cost, having pretended to have done so much to deserve this while asking governments for protectionism. Here is the good find from TechDirt, which got a snapshot of the evidence before it vanished:
Yesterday afternoon, the twitter feed for "LillyPad," which is Eli Lilly's "policy" blog and Twitter feed, excitedly tweeted out a quote from Stefan Oschmann, an executive at pharmaceutical competitor Merck, who was just elected as the new head of the International Federation of Pharmaceutical Manufacturers & Associations (IFPMA) — basically, the big pro-pharma lobbying group. The tweet is no longer there, because LillyPad deleted it, but here's a screenshot I took apparently seconds before it disappeared…

[...]

But it appears that Eli Lilly (and IFPMA) have no interest in being intellectually honest or having such a discussion. No, they've decided to stick to the ridiculous and bogus corporate line that patents are all butterflies and roses, and do no harm at all. What a wasted opportunity — even if it helped show the true colors of the current leadership of the pharmaceutical industry.
See the comments in there as well. Patents on drugs are probably some of the patents that are even more nasty and evil (they kill people) than software patents.
The Grand Corporations Party ("Republican") is now shaping the USPTO and patent law to better suit large corporations, based on numerous reports such as these:
A Republican takeover of the U.S. Senate has brightened prospects for an effort to fight frivolous patent litigation, although the path to success is far from clear, sources close to the lobbying effort said on Wednesday.

The House of Representatives easily passed a bill in December to cut down on abusive litigation brought by patent assertion entities, or "patent trolls": companies that buy or license patents, then aggressively pursue licensing fees or file infringement lawsuits.

That legislation, backed by technology companies like Cisco Systems Inc and Google Inc, stalled in the Senate amid opposition from drug companies and, crucially, lack of backing from Democratic Senate Majority Leader Harry Reid.

A centerpiece of the effort was a provision that encouraged judges hearing patent cases to award fees to the winners of infringement lawsuits.
Stop talking about "patent trolls" and talk more about patent scope. Here is another relevant report:
On the plus side for tech, with the GOP taking over the U.S. Senate, patent reform efforts received new life, as Mike Allen of Politico noted this morning.
"Now we'll find out if Washington can move on patent reform, drone use and other big issues," says the business press of News Corp. (owned by a billionaire to serve his and GOP-leaning agenda and Wall Street's interests, i.e. the very top of the top 1% of earners). What kind of patent reform? All they ever talk about is "patent trolls". They seem to mind the problem with patents only when theose benefiting are not funding (i.e. bribing) Senate/Congress. █