03.26.15
The management is now afraid of the staff, not vice versa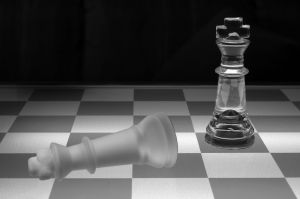 Summary: EPO management is making concessions and issues statements which admit defeat, allowing the staff union to continue its activities
LEAKS ABOUT EPO misconduct have shaken the Office (patents establishment of Europe, seeking to substitute members states' establishments) and put its management at peril. Managers now realise that there is serious risk to their career. It's a permanent threat to mischievous and/or corrupt folks, so they are backtracking on assaults on the staff, or at least so they claim (publicly, to save face). "While nothing is promised other than a kick-off meeting," writes IP Kat, "the intention would appear to be to formally recognise the staff union, SUEPO. It remains to be seen if such formal recognition will include the actions that the Hague Court of Appeal ordered the EPO to undertake, including unblocking SUEPO's emails to staff members, abolishing the President's power to dictate the terms of industrial action, and allowing for collective bargaining. We shall see what develops and as always expect that our readers will have strong views to express in the comments below (bearing in mind the rules at the bottom of this post)."
EPO management has also been attacking the Enlarged Board, which IP Kat writes about today [1, 2].
Let's be clear again about the track record of EPO management. It has been spying on its staff like Microsoft spies on its so-called 'customers' and it has consistently been ignoring laws, even when these laws were upheld by a Court. Last month while I was away in Singapore IP Kat published "The EPO: privileged and immune says the President"; the so-called 'president' is the the arrogant Benoît Battistelli, who tried hard to derail the protests of staff, despite a Court's ruling in favour of the staff.
IP Kat also published the article "Dutch Minister trumps Court of Appeal ruling, reasserts EPO immunity". This Dutch minister is corrupt and in later parts of this series about the Dutch affair we shall show why. "The gist of the article in de Volkskrant," according to a source, "is that the Dutch Minister of Justice Ivo Opstelten has made a decision on the basis of the EPO's immunity from execution of court orders under international law, an immunity which the Court had previously lifted. Whether the minister is correct, either in terms of law or in terms of policy, appears to be open to question."
Well, the minister is corrupt, as we found out just days after this source spoke about it. He is no longer even a minister. We'll cover this in the future. Spoiler alert: He quit over payment to a drug-trafficker a few weeks ago. "The Dutch Minister of Justice," said to us one source, "the guy who said that the court ruling is not to be executed, resigned." There is a lot of corruption here (more of it is being leaked to us every week). Responding to what he or she called "Techrights publications over Balkan standards," this source wrote: "After having succeeded to "convince" the Croatian journalist to withdraw his article in December, the next step would be to try to get it off your web site as well. I am sure they at least thought about it. Possibly legal steps? In any such case, would it be possible to share the data you have, in order to make them available somewhere else?"
As always, since all the stories here are licensed very liberally, we encourage everyone to copy and spread them (in forums, other news sites, and so on). The more copies of the information in existence, the harder it will become to censor. Attribution helps but is not a priority. By all means, publishing Techrights articles in more places, e.g. anonymous blogs, would discourage these censorship attempts (intended to purge evidence of crime) and make veiled threats obsolete. In a way, the more this information spreads, the better the collective protection becomes.
We are going to write more on what happened in the Netherlands in the coming days. We will also comment on other corruption which emanates from the EPO affairs (extending well beyond Croatia). █