05.30.15
Gemini version available ♊︎
The NSA is playing with nukes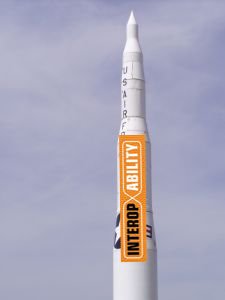 Summary: Windows is sufficiently 'NSA-compatible' for remote compromise and physical damage (sabotage) to highly sensitive, high-risk equipment
MANY news reports from around Friday [1-13] made it abundantly clear that Stuxnet, an Israel- and US-made virus that targets Microsoft Windows, was deployed not only in Iran (which uses Windows and Microsoft Linux) but also deployed (albeit unsuccessfully) in North Korea.
It is worth noting that Stuxnet was developed not only in the US but also in Israel and much of Microsoft's software development for 'security' is also done in Israel, so it might not detect Stuxnet (by design).
"Imagine the media reaction if some nation's government tried to install viruses in nuclear facilities in the US…"News from North Korea should remind any nation with military facilities (that's about every nation on Earth) to dodge Microsoft Windows. Turkey, for instance, reportedly moved its army to GNU/Linux and several other nations make similar moves for security reasons. In order to explain North Korea's resistance to the infection some corporation media likes to highlight "near-complete isolation" (see below) rather than reliance on GNU/Linux. The ToryGraph (see below) calls Stuxnet a "computer virus" even through it is uniquely a Microsoft Windows virus. Imagine the media reaction if some nation's government tried to install viruses in nuclear facilities in the US…
This is by no means defence of North Korea; it's just that the story makes is abundantly clear that, Microsoft's special relationship with the NSA aside, Windows is a target. Even Western governments target it. The NSA habitually said that it worried about attacks on its electric grid while hypocritically enough it is attacking nuclear facilities in other countries, never mind the risk of "blowback" or the "fallout" (pun intended) such aggressive actions may consequently bring. Pentagon would label this an "act of [cyber] war". █
Related/contextual items from the news:
The NSA tried to wreck North Korea's nuclear weapons lab using the centrifuge-knackering malware Stuxnet, and ultimately failed, multiple intelligence sources claim.

By almost completely shutting itself off from the rest of the world, the North Korean government has denied its people and society access to the fruits of the digital communications revolution. It has also reportedly helped stymie a U.S. cyberattack on the country's nuclear infrastructure modeled on the so-called Stuxnet virus the United States and Israel used against Iranian centrifuges.

Right around the time that the Stuxnet attack so famously sabotaged Iran's nuclear program in 2009 and 2010, the U.S. National Security Agency reportedly was trying something similar against North Korea.

The NSA-led U.S. effort used a version of the Stuxnet virus designed to be activated by Korean-language computer settings, but it ultimately failed to sabotage North Korea's nuclear weapons program, according to a Friday Reuters report, which attributed the information to people familiar with the campaign.

The US tried to deploy a version of the Stuxnet computer virus to attack North Korea's nuclear weapons programme five years ago but ultimately failed, according to people familiar with the covert campaign.
Permalink
Send this to a friend