09.04.15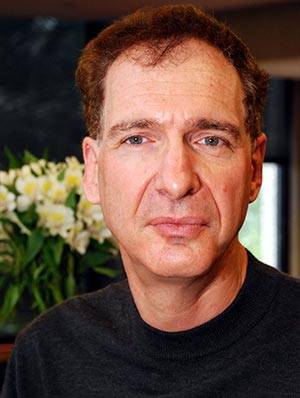 Photo source: Intellectual Ventures
Summary: News collated which pertains to software patents, especially those which affect Free/libre software
TODAY'S series of links is divided based on themes, starting with what we deem most important.
Apple's Attacks on Free Software
Joe Mullin is flabbergasted by Apple's vicious assault on the Linux-powered platform that reduced the 'i' empire to rubble, with at most 18% market share (depending on the source and the geography).
"All that Apple does is dissemination of DRM, maximisation of (weaponised) patents, and exploitation of public ignorance/apathy to 'sell' (actually rent) proprietary software on overzealously locked-down hardware."Android rose to unbeatable levels of dominance despite Apple's assault (remember that Apple started it 5 years ago) and in one legal case alone there are now "3,200 documents [...] not including exhibits." Imagine the cost of legal defence here. Apple and Samsung are still fighting in court and "Koh's recent orders suggest she is fed up with the intense litigation by both parties," Mullin notes. "The case docket for the first of two Apple v. Samsung lawsuits now has more than 3,200 documents in it, not including exhibits. Last week, Koh issued an order prohibiting the parties from making any further additions without permission."
This is, at the very least, deterrence. More importantly, it's Apple greed (it wants billions of dollars from Samsung). Apple is just hoping that companies with pockets less deep than Samsung's will simply give up and pay Apple for profits made through distribution of Android (Free software). This is clearly an attack on Free software, so anyone still insisting that Apple likes "Open Source" is about as delusional as people who deem 'i' products superior and worthy of the high price tags.
Several years ago we openly and unambiguously called for a boycott of everything "Apple". The company is malicious and it is dangerous to the future of Free software. All that Apple does is dissemination of DRM, maximisation of (weaponised) patents, and exploitation of public ignorance/apathy to 'sell' (actually rent) proprietary software on overzealously locked-down hardware.
Rothschild Connected Devices 'Innovations'
Joe Mullin, covering and citing the original rant from the EFF, expands on Rothschild Connected Devices Innovations, which is essentially a patent troll. He provides some details on what Leigh Rothschild, whom the world's biggest patent troll (Intellectual Ventures, Microsoft-connected) glamourises, has been up to:
Patent-holding company Rothschild Connected Devices Innovations (RCDI) owns US Patent No. 8,788,090, which was granted in 2014 and describes a system where a "remote server" "transmits" a "product preference" via a "communication module." Using those broad claims, RCDI has sued more than 20 companies for making things that connect to the Internet. The company sued ADT (PDF) over its Pulse product that allows for things like adjusting a thermostat.

The patent relates to an application filed back in 2006 that essentially describes an Internet drink mixer. A consumer can customize products by connecting to a server on "the global computer network, e.g., the Internet," which can then "provide product preferences of a user to a product or a mixing device, e.g., a product or beverage dispenser."
This is an example not just of patent trolling but also software patents, which are the weapon favoured among patent trolls. If the latter can be eliminated, much of the former too will vanish (go bankrupt). This is why we emphasise the need to combat software patents (scope), not just "trolls", however one defines them (definitions tend to vary somewhat as some very large companies act indistinguishably from classic patent trolls or patent sharks).
Changes Afoot
There are more new signs of the US patent system tightening. Yesterday for example Foley & Lardner LLP published an analysis of another criterion (not "abstract") by which patents can be squashed in US courts, even the notorious Court of Appeals for the Federal Circuit (CAFC). To quote the analysis: "As noted in the Federal Circuit decision, Dow Chemical Company asserted selected claims of U.S. Patent No. 5,847,053 and U.S. Patent No. 6,111,023 against NOVA Chemicals Corporation (Canada) and NOVA Chemicals Inc. (Delaware). A jury found the asserted claims to be infringed and not invalid, and the Federal Circuit affirmed, holding, among other things, "that the asserted claims were not indefinite." The district court then conducted a bench trial for a supplemental damages period through the expiration date of both patents, granted $30M in supplemental damages in the form of lost profits and reasonable royalties, and denied Dow's request for enhanced damages. NOVA appealed, and Dow cross-appealed."
Earlier this year we wrote about the Nautilus case. This too is relevant here. "Applying the Nautilus standard," says Foley & Lardner LLP, "the Federal Circuit held that existence of multiple methods that could lead to different results and the absence of guidance in the patent or prosecution history as to which method should be used rendered the claims indefinite because they "fail to inform, with reasonable certainty, those skilled in the art about the scope of the invention." The court therefore reversed the $30M supplemental damages award."
This ought to discourage litigation, filing of new patent applications that are similar in nature to the above, and generally feed back (like in a loop) into the US patent system so as to modify examination guidelines, in very much the same way that Alice has done since last year. See this new article titled "After Alice: A Feedback Loop of Software Patent Invalidity". The article comes from the pro-patents media (whose audience is patent lawyers) and it's summarised as follows: "Ever since a major patent decision handed down by the U.S. Supreme Court last year, patents have seemed to be invalidated right and left. But is that a result of the decision itself, or because of the feedback loop caused by the process by which patents are challenged?"
They are trying to dismiss the legitimacy of the decisions by casting them as an "echo chamber" of sorts. Well, that's what one might expect from the patent profiteers, even thought some patent lawyers' blogs already acknowledge that software patents may be on their death throes.
IP Kat, a blog run by patent lawyers (and other monopolies like copyrights, trademarks, etc.), is still openly concerned about voices of reason, or published opinions from people who don't profit from this corrupt system of protectionism by patent monopolies. Watch this latest dismissal of The Economist's pair of articles.
"No," insist sthe patents proponent, "what these articles are ultimately intended for is to try and set the narrative by which the patent system is discussed. To this end, economics is merely a hand-maiden. In so doing, The Economist joins a long tradition. We have seen the struggle to control the patent narrative played out several times in the recent past."
OK, so the lawyers are upset at an opposing (not dissenting) view and insist that The Economist is basically trolling (in the Internet troll sense of the word). "No," continue this particular lawyer (second in this blog this week to write about The Economist's articles from one month ago), "this Kat is not an IP Luddite. The patent system and the laws underlying it can certainly be improved. But this is not what the two pieces in The Economist are about."
It was perfectly clear what The Economist meant to say. Rather than tip-toeing and making decorative, minor changes to a broken system (like all of these proposed 'reforms' we keep hearing about) the writers/editors at The Economist wish to just scrap the entire lot, potentially starting from scratch (if at all). Seeing the patent lawyers squirm over this very idea is hardly surprising. Their want their share. They want to tax everything, even if nobody needs them at all. █
"We cannot hope to own it all, so instead we should try to create the largest possible market and insert ourselves as a small tax on that market."
–Nathan Myhrvold, Microsoft at the time (now a patent troll)