10.21.15
"They [EPO examiners] claim that the organisation is decentralising and focusing on granting as many patents as possible to gain financially from fees generated." —Expatica, European Patent Office staff on strike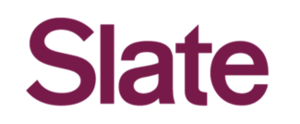 Summary: Slate publishes a lengthy new article explaining why software patents are a very bad idea or why excessive patenting leads to chaos
THERE is a new article about software patents. It is a long article from Slate, which according to Wikipedia was "initially under the ownership of Microsoft as part of MSN." Thankfully, this magazine is no longer a mouthpiece of Microsoft because it got sold.
"What the history of Eskimo Pies tells us about software patents today," says the secondary headline of this new article from Slate. The article explains the perils and the downsides of excessive patenting, stating that "we generally think of patents as good things: rewards for meritorious inventors. It might seem, then, that stronger patents would lead only to good things for inventors and for society overall. Indeed, many of those debating patent reform in Congress take that very tack to the issue."
"Patent rights, when too strong, can be a liability rather than an asset."
–SlateThat's a mythology and a big lie, promoted to a large degree by large corporations and corporate media.
"But too much of a good thing," continues the author, "isn't always better, as anyone who has ever had an ice cream headache can attest. Patent rights, when too strong, can be a liability rather than an asset. [...] A patent's exclusive right can be drawn narrowly to cover only a specific invention. Or it can be drawn broadly, to block a wide range of products sharing certain basic features. A broad patent is obviously more valuable to the owner. But a patent cannot be so broad as to cover old ideas, those in the "prior art" to use patent law terminology. It would make little sense, after all, to grant someone the powerful exclusionary patent right on an idea already known to the world."
This is a timely reminder to EPO staff, which is sometimes being pressured to grant software patents in Europe despite them not even being legal. It's easy to form an hypothesis about why this is happening. Just look at EPO events such as this one, where Grant Philpott, Principal Director Telecommunications & Computers at the European Patent Office, is chairing a session with keynote speeches like these:
Trends and developments in the protection and commercialisation of software-related patents in India

Pravin Anand, Managing Partner, Anand & Anand

Presentation (PDF, 5725 KB)

The needs and experiences of European industry in protecting their computer-implemented inventions in India

Gabriele Mohsler, Vice-President, Patent Development, IPR & Licencing, Ericsson
This looks like an event promoting software patents not only in India, where these are illegal (although there is lobbying to change that now), but also in Europe, where these are practically illegal, mischievous loopholes aside (Brimelow's "as such" for combination with devices). Don't allow patent maximalists like the EPO (looking to maximise profit, as if it's a private business, not a neutral public service) distort Europe's patent policy in a gross, undemocratic fashion. As a software practitioner myself (one among millions in Europe), I can safely say that it should programmers who get to decide on such policy, not a bunch of greedy patent lawyers, congregating in private meetings where they sometimes influence politicians. █
"[Y]ou're creating a new 20-year monopoly for no good reason."
–David Kappos (formerly head of the USPTO) speaking about patents