07.28.16
EPO management would rather see staff keeping their eyes shut in the face of it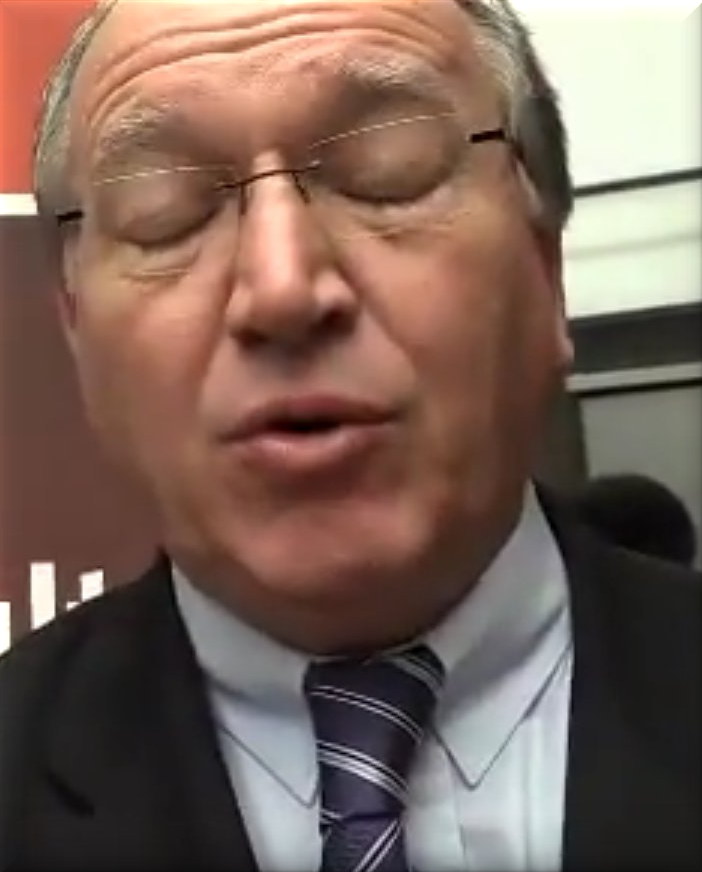 Summary: The International Labour Organisation (or Organization) helps show just to what degree the European Patent Office (EPO) violates the rights of workers
THE EPO is facing a hard time at ILO right now, having abolished or demolished labour rights. "Better late than never," goes to saying, even if justice comes many years late and many receive no justice for purely clerical reasons (more than anything else).
Someone who follows the ILOAT judgments has taken a closer look at what goes on there. Having gone through the EPO cases for the last session, that person gave us some statistics about it. Most EPO workers haven't heard of ILO for months, but a lot is going on there. While people are in holiday…
"Most EPO workers haven't heard of ILO for months, but a lot is going on there.""As usual," we got told, "most of the cases were dismissed on formal grounds. 21 cases, 10 were irretrievable (internal remedies not exhausted, etc). Of the eleven remaining, the EPO basically lost 9."
That's more than 80% of all cases lose by EPO!
"Check the cases out," we were told, "you can Google it, the cases are all public, but I think it is pretty interesting. There is such a long delay to get to the ILOAT that it is only now that the "Battistelli cases" are starting to cone through. And the ILOAT doesn't seem very impressed."
"That's more than 80% of all cases lose by EPO!"Over at IP Kat somebody wrote about a particular case: "The judgment 3694 of the ILO administrative tribunal is very interesting. It confirms that the EPO does not follow the rules of law."
Here is a response to that:
Interesting indeed, because it confirms that by excluding the two members appointed by the Staff Committee, the Appeal Committee was improperly composed.

Also interesting, the decision of the Tribunal took less than 4 years.

In the meantime, how many decisions have been taken by the Appeal Committee in this faulty composition?
Techrights intends to publish and comment on outcomes of these rulings. This might take a while, but there is no lack of time. As it takes nearly half a decade for outcomes to be reached, a few extra weeks or months aren't that huge a lag/latency.
In related news, we recently learned about labour abuses at WIPO as well. "While I don't have time for WIPO stories," one reader told us, "I know you've commented on that crooked organization's dealings before…"
For those wishing to express solidarity or help WIPO workers (where Mr. Battistelli tried to become head but lost to Mr. Gurry), here are some details about a new WIPO petition titled "Stop union-busting and stop retaliation against whistleblowers at WIPO". We reproduce the text below for future reference:
In September 2014 the Director General of the World Intellectual Property Organization (WIPO), Francis Gurry, fired WIPO Staff Council President, Moncef Kateb, as he was about to reveal damaging information about fraud, wrongdoing, mismanagement and theft of staff DNA. Now Gurry is trying to close down the Staff Council and replace it with a new compliant, management-friendly model.

Gurry decided to set up his own WIPO Staff Council and is currently preparing illegal elections in order to dislodge the current duly elected Staff Council which is too critical for his liking. This will leave WIPO staff deprived of the last independent voice that is prepared to expose bad practices and abuse of power in this United Nations Specialized Agency.

It is a desperate move by Gurry at a time when attempts are being made to cover up and suppress an investigation report, apparently containing adverse findings on allegations made against him. It follows a public hearing at the US Congress at which he was compared to Sepp Blatter, the former President of FIFA, and a letter from the heads of several bipartisan sub-committees demanding his dismissal.

We need your support.

Please tell Gurry to stop retaliation against whistleblowers and the legally elected Staff Council. Please tell the WIPO Member States to call for Gurry's resignation. The credibility of the Organization, its Member States and the entire UN system is at stake.
"Staff all over the world are kindly invited to demonstrate their support for the duly elected WIPO Staff Council by electronically signing the petition using the following link," said a concerned person, possibly a WIPO insider. We already explained some of the similarities between what happens at WIPO and at the EPO. We recently learned from a reliable source that there may also be fraud at the EPO, albeit those who have the evidence are afraid to come out with it (due to fear). █