01.03.17
Those who have mastered monopolisation, not sharing, cannot be expected to behave as trusted partners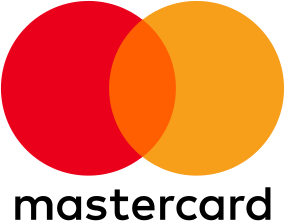 Part of the duopoly (with Visa)
Summary: Free/Open Source software in the currency and trading world promised to emancipate us from the yoke of banking conglomerates, but a gold rush for software patents threatens to jeopardise any meaningful change or progress
ANY company that built its presence/niche/empire on proprietary software sooner or later finds out that it is not sufficient in the face of competition that is based on sharing. Proprietary software is unable to compete with Free/Open Source software. Apple's patent war on Android (Linux and Open Source), for example, is not new. We used to write a lot about it when it started (Apple v HTC) and Apple is gradually losing more and more of its battles (the higher up they do, the lesser the success rate, as the latest Supreme Court decision served to show — a decision to be discussed tomorrow). Even so-called 'friends' of GNU/Linux, Amazon for instance, are pursuing loads of software patents that are occasionally being used.
At the end of last year we gave new examples of software patents being used against Free/Open Source software in finance — the very topic which got this site started in the first place. Worrying about the same type of issues (the attack on Bitcoin/Blockchain [1, 2, 3]), yet another site wrote about it just before the year ended. To quote:
Creating a 'Blockchain Industry:' Patenting the Blockchain

Patent filings for blockchain technology have more than tripled since 2014; this spike includes patents filed by cryptocurrency exchanges such as Coinbase, payment processors like Mastercard, and banks like Goldman Sachs and the Bank of America.

According to a report conducted by law firm Reed Smith, the most popular areas for these patent applications are payment systems: both for traditional forms of money and for systems that will be used to trade cryptocurrencies or digital tokens. Mastercard, by way of example, recently filed four blockchain patents for separate steps along authenticating a transaction on the blockchain.
Given the behaviour of IBM as of late and its ambitions in this space (not to mention clients such as Goldman Sachs), it wouldn't shock us if Big Blue too became not just a participant in the patent gold rush but also a serial patent bully (recall TurboHercules v IBM). This isn't a wish but a growing concern; all that patent hoarding, as noted in a variety of Bitcoin-themed news site, will likely culminate in some legal wars and out-of-court settlements, leaving the same old oligopolies in tact. That's just protectionism, not innovation. These patents are not trophies to them; they intend to use them one way or another (they'll probably claim "defensively"). █