04.19.17
People like Robert Sachs (on the right) try to cherry-pick cases and make these precedential (to help patent maximalists/aggressors)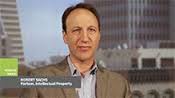 Summary: The never-ending battle over patent law, where those who are in the business of patents push for endless patenting, is still ongoing and resistance/opposition is needed from those who actually produce things (other than litigation) or else they will be perpetually taxed by parasites
FOLLOWING a SCOTUS decision nearly 3 years ago the patent landscape has not been the same in the US. The "effect of the Supreme Court's Alice decision was to kill about 75% of all BM [business method] patent applications stone dead,"
Mark Summerfield has just said, having said the same thing earlier this year. Here is the part about software patents:
Software patent grants, however, continue to track the rates at which patents are issued by the USPTO across all fields of technology. I therefore feel confident in reiterating my earlier comments that 'software patents' in general are not in trouble. There is no evidence that the mere fact that computer software is used to implement an invention – even where the invention relates wholly to computer technology, such as in user interfaces, document processing, databases, and so forth – is a barrier to patent eligibility in the US.
But these die at the courts and in the Patent Trial and Appeal Board (PTAB), so this merely indicates that the USPTO does not do enough to account for these decisions. We wrote this many times before.
Watch Fenwick & West, a law firm that habitually attacks Alice, still working hard this month not just to spread software patents but also business method patents. To quote the latest from them:
On Wednesday, the Federal Circuit, in a per curiam order, denied SHzoom's motion to make the Trading Technologies opinion precedential. The order of course gave no reasons for the decision. Nonetheless, the underlying decision is still a good one for patentees and applicants.

While not binding on the USPTO, it can nonetheless be argued as persuasive authority with examiners where the facts in the application "uniquely match" those in the case. Prosecutors should consider arguing this case to examiners where they have specifically claimed graphical elements that provide specific functionality.
We certainly hope that these patent maximalists don't get their way. Software patents have long hobbled Free/Open Source software and proprietary software too. Up until now, including in 2017, these have been turning software freedom into something synonymous with "infringement". As someone put it some days ago: "*whispers into the air* …the final patents on MP3 technology expired today…"
It's about time. How many people suffered due to these patents? How many people struggled to get decoders to play their audio files? Or resorted to do something against patent law?
Finally, as an aside, we used to think more highly of Law 360, but Matthew Bultman adopts the misleading language of the patent microcosm, where defense from patents magically means "attack" (on the patent/s). This is not an attack, it's a defense, but watch how Bultman put it both in the headline and the opening paragraph:
PTAB Rejects Some Follow-Up Attacks To Software Patents

The Patent Trial and Appeal Board has rejected a handful of recent attacks brought by Xactware Solutions Inc. against a rival's patents covering aerial rooftop measurement software, saying the New Jersey company was morphing its challenges based on earlier board decisions.
This is another example of PTAB stepping in to reassess and usually correct the USPTO. The patent microcosm likes to just cherry-pick the situation in which the patents "survive" (their misleading term) scrutiny. As in the above… █