06.23.17
Gemini version available ♊︎
'Too many' people managed to find out that there was a vote taking place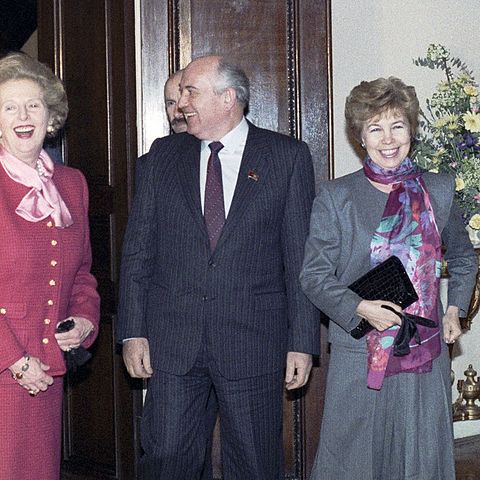 Mikhail Gorbachev meets Margaret Thatcher. Photo credit: Yuryi Abramochkin / Юрий Абрамочкин, RIA Novosti
Summary: Thousands of brave EPO employees chose to cast a vote and make it known that they are in favour of another strike
Strike results are in. The EPO strike will, in fact, happen. What a disaster for Battistelli. How might he explain this to the delegates in a few days? Here are the pertinent numbers:
Dear colleagues,
I hereby announce the result of the vote on the call for strike signed by members of the CSC and the chairpersons of the four local staff committees and received by the Office on 22.05.2017.
The number of employees entitled to vote is 6755. The necessary quorum is 40% representing 2702 votes.
The total number of votes cast is 2736 representing 40,5% of the employees entitled to vote.
The quorum has therefore been reached.
The result of the vote is as follows:
- Votes in favour of a strike = 2440
- Votes against a strike = 162
- No opinion = 126
The number of votes cast in favour of a strike is 2440 representing 89,2% of the total votes cast.

Staff have therefore voted in favour of a strike.
Last year there was a strike also. We showed how Willy Minnoye, who is now leaving, pressured people to vote against the strike or sign some ludicrous letter of confidence in Battistelli.
In this latest vote, what's worth noting is that Team Battistelli tried hard to hide its existence! These are classic suppressing tactics.
Despite the dirty tricks, like the election that we said Battistelli had just lost, staff of the EPO made it indisputable that Battistelli is as popular as garlic inside ice cream. █
Permalink
Send this to a friend