09.27.17
Gemini version available ♊︎
King Battistelli 'kills' Corpus Christi and All Saints' Day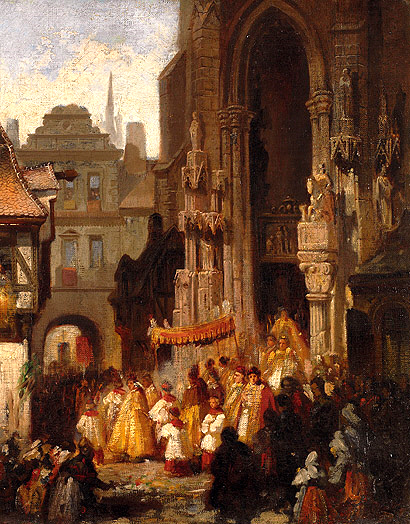 Summary: EPO workers can wave goodbye to Corpus Christi and All Saints' Day, not just Reformation Day
THE EPO scandals keep piling up.
Weeks ago we wrote about one holiday being ignored by the so-called 'King Batistelli' and yes, indeed, it's confirmed now. (epo.org link)
"Battistelli continues to demonstrate that the EPO crisis is one of his own making."Thousands of people will be forced to go to the Office while everybody else is on holiday. It's worse than working on a Sunday. But wait, it gets worse as Battistelli "strikes again," as one reader told us. "Just because his Majesty decided not to recognise Reformation Day, he assumes that the German federal post will also work. However, this is in contradiction to Rule 134(1) EPC."
This in its own right was pretty serious and very bad. And now (as of today), two public holidays in 2018 will also no longer be recognised. Corpus Christi and All Saints' Day are gone too! This had to be decided yesterday after a hearing of staff representatives, according to a reader. "EPO staff reps could confirm the President´s intention to cancel public holidays Corpus Christi and All Saints' Day. However, there has been no official communication about a final decision," our reader explained.
What a way to attract top talent to the Office. Or show something other than abject disregard for the law. Battistelli continues to demonstrate that the EPO crisis is one of his own making. One might joke that he is intentionally sabotaging the EPO to give rise to UPC. █
Permalink
Send this to a friend