10.04.17
Gemini version available ♊︎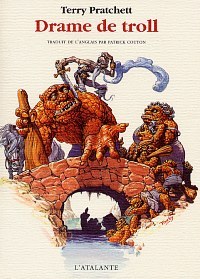 Summary: Cisco, CCIA, EFF and Senator Orrin Hatch are among the many who support the Patent Trial and Appeal Board (PTAB), whereas proponents of patent trolls try hard to destroy PTAB
THE role played by PTAB is growing. There's no stopping or slowing down in spite of attempts to induce that.
PTAB has been good at stopping both software patents and patent trolls. It curtails abusive elements in the patent system.
A patent troll from Japan, according to IAM, is finally facing a challenge from PTAB. It typically uses the Eastern District of Texas to get money without doing anything productive, but now comes Intel (maybe PTAB too) and it could potentially put an end to all these shakedowns. To quote:
Japanese patent fund IP Bridge launched its fifth US patent assertion on Friday, filing a case against Intel in the Eastern District of Texas.

[...]

But despite the gauntlet of IPRs, IP Bridge has managed to secure a couple of settlements over the past four months that are very important validation for the company as it seeks to show that there is a place for patent monetisation entities in Japan's relatively conservative IP business environment. In June, this blog reported the fund's settlements with Broadcom and ARM – the latter of which did not stem from an infringement litigation. The company has around 700 semiconductor patents, and this Intel case suggests it will attempt to build on its deals with Broadcom and ARM to license the biggest players in the sector.
We expect and also hope that Intel will work towards invaliding these patents. IP Bridge, as we noted here before, is close to IAM; recall its cheering for it when it sued in the Eastern District of Texas.
We remind readers that IAM is little more than a megaphone of patent trolls. This new issue, for example, is full of puff pieces about trolls and full of attacks on PTAB. IAM is even publishing for a Koch-connected think tank which is against PTAB and for software patents. Adam Mossoff's agenda has been documented here for years. Here is another new one from the latest issue. A better (corrected) headline would say "PTAB stops patent trolls…" (which is a great thing!)
But no, IAM is all about trolls and always against PTAB. It's far from objective. Watchtroll too continues its daily attacks on PTAB (here is yesterday's example, in essence lobbying for patent trolls, as usual).
What we are hoping to show here is the commonality among PTAB opponents. They're not companies but trolls and publishers that they're paying.
What about the real industry, i.e. companies that actually make things?
Well, Dan Lang, VP Intellectual Property at Cisco, speaks in support of PTAB (we mentioned him here earlier this year). Two days ago CCIA published this piece for him.
To quote:
The IPR procedure has been in operation for 5 years and has performed admirably with an affirmance rate of nearly 75% by the courts. The patent office collected broad input from stakeholders in setting the rules. The agency staffed the Patent Trial and Appeal Board (PTAB) with experienced technically trained litigators. Appellate review has given the PTAB important guidance in claim construction and validity analysis. The IPR procedure has become an indispensable mechanism for taking low quality patents out of circulation. Fewer than 4300 patents, out of 2.8 million in force, have been challenged, and of those the patent office has instituted proceedings on only 2400.

[...]

Whether or not to grant a stay of litigation after an appealable finding of invalidity by the PTAB is also a question of striking the right balance so that the system is fair. In a case Cisco is currently involved in, the ITC found intentional infringement by a direct competitor after a 10 ½ month procedural delay. The ITC considered and rejected our competitor's contentions that the patents are invalid. In our court filings, we explained where and how we think the PTAB got it wrong and is likely to be corrected by appellate review. The Federal Circuit has now agreed with us that a stay is unwarranted. If a stay were to have been put in place, infringement would have continued and we as the innovators would have lost the benefit of temporary exclusivity that the patent system was designed to provide.

As strong supporters of the IPR system, we believe our appeal of the PTAB findings is exactly what a patent holder should do if the PTAB makes a ruling the patent holder disagrees with. At the same time, we view with alarm the increasingly shrill denunciations one hears today from interests that care less about patent quality than about preserving what they characterize as "quiet title" in an asset they never should have had in the first place. The IPR procedure is important and any needed adjustments are refinements rather than sweeping changes such as proposed in the STRONGER Act or abolition as requested by petitioners in Oil States on specious constitutional grounds.

We at Cisco have long advocated for a balanced patent system that helps innovation. We have encouraged all three branches of government to make sure that the patent system isn't abused by opportunists and speculators who buy up patents and litigate for the purpose of extortion. But we shouldn't lose sight of why America's founders created the patent system in the first place – to encourage and reward innovation.
Cisco uses patents aggressively against smaller competitors, but it is also frequently targeted by trolls. Its support of PTAB is noteworthy, but oddly enough, Cisco now imposes an embargo on a competitor's product in spite of PTAB invaliding the patent/s at hand. Even the CCIA spoke out against it last month.
The EFF decided to intervene too. Days after news about the Three Affiliated Tribes helping patents trolls and the Mohawk people doing something similar [1, 2] by shielding a corporation from PTAB the EFF complains above Native Americans helping patent trolls and generally impeding justice. To quote:
On September 8, 2017, the multi-billion dollar pharmaceutical company Allergan announced that it "sold" its patents relating to its eye drops "Restasis" to the Saint Regis Mohawk Tribe. But this was not a usual "sale." The Tribe doesn't appear to have paid anything in exchange for becoming the legal owner of Allergan's patents. Instead, Allergan paid the Tribe $13.75 million, and also agreed to pay the Tribe up to $15 million more each year in exclusive licensing fees.

In other words, Allergan just paid out millions to give its patents away, and will pay millions more to license them back.

Why would a company pay a Native American tribe to take ownership of patents? Simple: to make those patents harder to invalidate.
Yesterday we found out that even Senator Orrin Hatch decided to intervene. In his blog he speaks out against patent trolls. To quote:
Our nation's patent system has been in need of serious reform for many years. So-called "patent trolls" — entities that don't actually make or sell anything but that instead buy patent licenses merely to extort settlements — have become a serious drain on our economy. According to one study, patent trolls and their frivolous lawsuits cost our country nearly $80 billion per year.
Here is the part about his support for PTAB:
Under the IPR process, an accused infringer can seek a ruling from the PTO that the patent the party is alleged to have infringed is in fact invalid. IPR proceedings are narrower in scope than traditional trial court litigation and allow for much more limited discovery, with the result that they tend to be both faster and cheaper than traditional litigation. As one might expect, IPR proceedings have become increasingly popular with parties accused of patent infringement.

IPR supporters say the process cuts down the costs of patent litigation and enables patent troll victims to more cheaply rebut frivolous claims. Opponents respond that the standards for proving invalidity in IPR are too low and that the IPR process too often eradicates sound patents. In addition, the Supreme Court is scheduled to hear arguments this term that the entire IPR process itself is unconstitutional. Clearly, this is an issue that warrants Congress's attention.
"And if software patents [...] are invalid," Benjamin Henrion's tweet quoted him as saying, "business software developers may turn their attention to other products…"
Here is the part about patent scope:
Finally, at today's meeting we'll be discussing what sorts of limits Congress should place on what can and cannot be patented. The traditional rule has been that "anything under the sun that is made by man" is patentable. But there are also exceptions. And in a line of cases over the last decade, the Supreme Court has applied those exceptions in a way that has caused considerable uncertainty for technology and life sciences companies.

In two of those cases, Mayo and Myriad Genetics, the Court cast doubt on the ability of life sciences companies to patent treatments that derive from natural processes. In Mayo, the Court invalidated a patent for determining the proper dosage of naturally occurring metabolites to treat autoimmune disorders. In Myriad Genetics, the Court invalidated a patent on a gene sequence that could be used to detect elevated risks of breast and ovarian cancer.

The third case, Alice, involved a patent on a computer system to manage risk in escrow arrangements. The Court struck down the patent on the ground that it was directed toward an unpatentable "abstract idea" — managing risk through third-party escrow — and that the act of implementing that idea through a computerized process did not transform the idea into patentable subject matter.

These cases have potentially significant consequences for drug and software patents. If treatments derived from natural processes cannot be patented, life sciences companies may find their intellectual property rights sharply curtailed. Already we're seeing lower courts move in this direction, with a recent case out of California casting doubt on the ability of dietary supplement companies to patent any of their products. And if software patents for business methods like third-party escrow are wholesale invalid, business software developers may turn their attention to other products.
What is noteworthy here is that every single opponent of PTAB is also well known as a proponent of patent trolls. This itself should serve as a clue to SCOTUS Justices. █
Permalink
Send this to a friend