10.05.17
The political system wants change as much as Supreme Court (SCOTUS) Justices do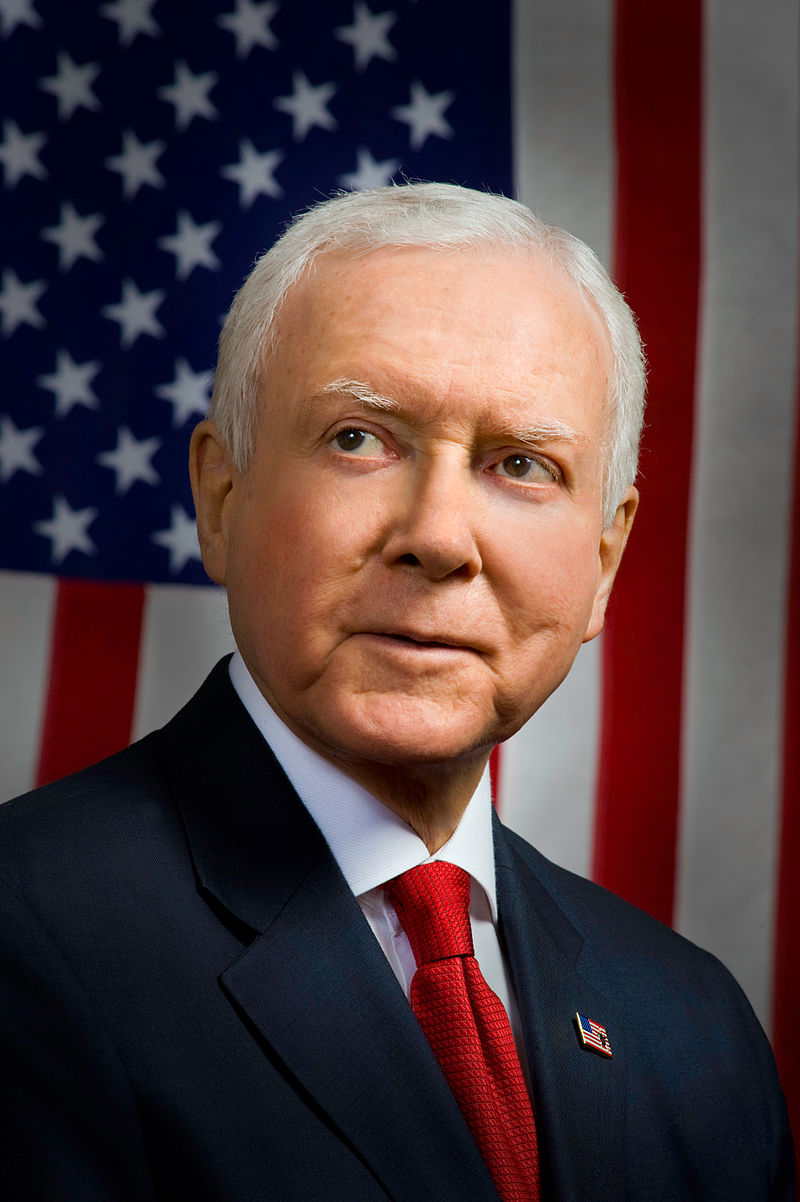 Summary: The United States is moving closer to a post-trolls era, not just a post-software patents era, thanks in part to few outspoken politicians who can identify the issue with both
PATENT trolls are a big cause for concern in the US, more so than software patents (which about half a decade ago vanished from headlines).
The issues associated with patent trolls were mentioned in the latest post from Senator Orrin Hatch (we covered it on Wednesday and Patently-O published an outline of his points on the same day). Are patent trolls going to be a thing of the past any time soon? Maybe.
Following the SCOTUS intervention earlier this year (TC Heartland decision back in May), patent trolls based near the Eastern District of Texas are basically screwed, as many of us expected all along. The number of cases has "fallen to 16% post-TC Heartland from 34% before," Managing IP wrote yesterday. Most of the article is behind paywall, as usual, but here is the key part:
The Eastern District of Texas's share of US district court patent cases in 2017 has fallen to 16% post-TC Heartland from 34% before, while overall patent case filing is on course to fall 13% for the full year compared to 2016, reveals data from Unified Patents
Many of these cases are filed by trolls and many involve software patents. So this is a very big deal!
Yesterday, Josh Landau from the CCIA published a long article at Patent Progress in which he explained how PTAB (which Orrin Hatch also defends) has saved the world from a very nasty patent troll called MPHJ — one that uses a software patent, as usual. Here are some key portions:
MPHJ Threatens Basically Everyone

MPHJ had a very simple business model. If you were a business that used a scanner with a scan-to-email feature (which, these days, is just about any business copier/scanner), they would send you a letter. The letter would say "you need to pay us $1,000 per employee for use of our patent, or sign a letter swearing you don't ever use scan-to-email, with a penalty of $1,000 per employee if you didn't tell the truth."

And MPHJ sent out more than 9,000 of these letters to small businesses. (According to the FTC, they specifically targeted businesses with 20-99 employees.)

The small businesses reacted in various ways. Some ignored the letters. Some paid up. But ultimately, it wasn't reasonable for them to take on the burden of an expensive lawsuit or even a less expensive IPR, given that the amount at stake was always less than the cost of even filing an IPR. However, the way in which they operated did draw attention from the FTC and State Attorneys General, who successfully targeted the way in which MPHJ conducted their campaign. But simply targeting the enforcement approach wasn't enough to shut down MPHJ.

[...]

MPHJ demanded around $1,000 per employee for a license. That means that the amount demanded from any given target was likely lower than the cost of an IPR, much less the cost of litigation, meaning that there was little incentive for any single MPHJ target to fight back. The companies that actually made the scanners that MPHJ claimed infringed might have had the financial incentive to fight back. But if IPR didn't exist, those companies would have needed their customers to start fighting in court, at which point they could try to individually defend each of the 9,000 customers MPHJ sued. After several years of litigation, the manufacturer might be able to obtain a judgment of invalidity in a trial. Only at that point would other customers be safe.

Instead, they could file an IPR challenging the validity of the MPHJ patents. This enabled manufacturers to defend all small businesses using their products with a single action. IPR's efficiency allowed the scanner makers to avoid duplication of litigation costs while also allowing them to protect their customers, the end users of the technology.

No one should have to worry that using a product they bought off the shelf at the office supply store in the way it's designed to be used will result in a demand letter from a patent troll. IPR helps to prevent exactly that situation, allowing manufacturers to protect their end users.
In our next post we'll deal with PTAB, for there's a SCOTUS decision on the way about it. PTAB's fate/future is probably safe, but we must keep abreast of what the trolls' lobby is doing in an effort to undermine PTAB. █
Permalink
Send this to a friend