10.26.17
Gemini version available ♊︎
Like popes who suppress information about abuse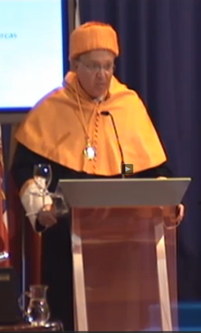 Summary: A truly extraordinary situation at the EPO, where laws are being violated in the name of so-called 'production' and truth is treated as "defamation" and attacked vehemently
SUEPO has just, for the first time in fact, mentioned denial of holidays by the EPO. We have been writing about it since early September and now there is this text about it in German [PDF].
SUEPO refers to it in English as "Abolishment of German National Public Holidays at the European Patent Office. Kurzgutachten zu den Rechtsfragen – For more information, read here. (German) The Europea [sic] Patent Office above national law." It says this while referring to this page from the site of the EPO. (warning: epo.org links may be a privacy risk)
Surely the staff is extremely upset about this. Some people thought about actions they might take, such as not showing up or demanding double pay for that day. Since the EPO cannot be sued (immunity), Battistelli will quite likely get away with it. He intends to do this again and again (3 times at least) and not because it's some critical situation like missed deadlines; his right-hand bulldog has already admitted that this is all about increasing so-called 'production' (i.e. granting more low-quality patents, faster). But perhaps what's most horrible about this is that staff is unable to speak out against it. The media isn't listening and when comments are posted they get deleted. As someone (John) put it in our comments a few minutes ago:
The ipkat article reads (cite):
"The overwhelming majority of comments were purely libellous ad hominem attacks on a man that has not even taken office."
The man who has not even taken office can only be Campinos. I don't remember any particular comments about Campinos in the comments, do you?
There is a similar comment about it in Kluwer Patent Blog. To quote:
We now know that the deletion of comments on the IPKat thread was deliberate:

http://ipkitten.blogspot.co.uk/2017/10/ipkat-comment-moderation-policy_25.html

We are reminded that EPO-related comments on IPKat must follow strict rules. However, it is immensely disappointing (to say the least) no attempt was made to remove only those comments that transgressed the rules.

As to whether it is correct for Merpel to assert that "The overwhelming majority of comments were purely libellous ad hominem attacks on a man that has not even taken office", readers can judge for themselves:

http://techrights.org/wp-content/uploads/2017/10/censored-by-ipkat.pdf

By my count, a total of 3 (out of 34) comments could reasonably be characterised as referring to "the character, motive, or other attribute" of Mr Campinos. Of those, only two go in any way beyond mere mention of facts regarding his background… and, in any event, seem pretty mild by the standards of blog posts even in the civilised world of IP. So, not quite an "overwhelming majority" of problematic comments, then? Unless, of course, you believe that a 6% level of (mild) "opinion-based" comments qualifies as such.

So, it seems that we are back to my initial comment – that strange things are indeed afoot in the world of (reporting on) the EPO.
"Amazing indeed," Dr. Thorsten Bausch called it. Bausch has been brave enough to say the truth, using his own real name.
The above is based on a PDF of a printout, which we published before IP Kat was forced to admit that it had censored all the comments. Watch this comment from yesterday (posted in another context in IP Kat): "My comment was not really that serious, as it was really intended to establish whether all of my comments (as opposed to just those relating to the EPO) were getting "censored"."
The context of this comment was a discussion which involves the EPC — something which Battistelli neither respects nor follows (just as he flagrantly violates national laws and disregards holidays). The latest comment mentions the EPC explicity:
Well, I read the decision, and it appears logical, but have one overrding question, and I hope somebody can answer it.

In 3.1.1.3 it says 'The successor in title ….must prove that it indeed owned…'

It is especially the requirement TO PROVE that bothers me. Where does this come from. What is its basis under the EPC? I don't see it.

If both the original owner and the successor in title certify that the transfer was effected on date X, to their satisfaction, and in a form which they found acceptable, what is the basis for a third party, or EPO, to doubt an effective transfer, and where is their basis to require proof.

As a summary this decision is nice…but still, I'd like to have seen a legal basis for the right of others to demand PROOF.
Well, lawlessness is the new norm and lawfulness at the EPO is a thing of the past. Get used to it or do something about it. It's the EPC which granted the EPO powers to give (and profit from) patents; these powers are now being grossly misused. Revoke it.
As a lot of the media has been compromised (using money and threats) it's hard to know what's true about the EPO and UPC. Using soothing terms like "balance", professional journalists (i.e. salaried to follow their publisher's agenda) they often repeat lies from the EPO and habitually ignore the voices of EPO employees. This has been going on for years. This is why we have been so eager to write about the subject. █
Update: SUEPO has just self-censored the above (could be due to threats or something else), so we are making a local copy of the PDF.
Permalink
Send this to a friend