12.25.17
Gemini version available ♊︎
The patent microcosm pushed Michelle Lee out; now they want the opposite kind of Director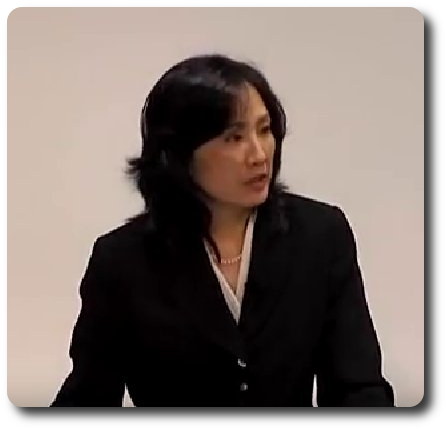 Source: Michelle K. Lee on "Speaking Truth to Patents" (video)
Summary: Time remains for opposing Andrei Iancu's appointment; his nomination notwithstanding, Senate won't appoint him this year
TECHRIGHTS has observed plenty of patent progressivism in the United States (especially under Lee, shown above) and Andrei Iancu is like the lawyers' 'mole' inside the USPTO. He would quite likely be a gift to the patent maximalists. He's trouble.
According to this update, not only tax breaks for the rich are a thing; Iancu for the rich too is a thing:
Tax plan: No patent box this year. Instead, all corporations get a tax break regardless of whether they are engaged in innovative or beneficial activities.

[...]

USPTO Director: The Senate took no action on Andrei Iancu's nomination before their long Christmas break.
Iancu, if appointed, would help software patents, patent maximalists, and large corporations that rely on patents rather than products. There are quite a few such companies. The Guardian wrote about one such company two days ago. Charles Arthur seems to have missed the point however; BlackBerry becomes akin to a patent troll; it's all about patents:
For the three quarters of this fiscal year, net profit is $415m – but that includes an whopping $815m payment related to a dispute with chipmaker Qualcomm over handset and chip royalties, and a $137m payment to Nokia over a patent row. Overall, BlackBerry is $678m better off from those disputes: but that shows how far the rest of the business is from profit.
BlackBerry is also suing companies using patents. If someone like Iancu is put in charge, expect him to elevate this kind of agenda; that's all he knows, that's where he came from. █
Permalink
Send this to a friend