03.29.18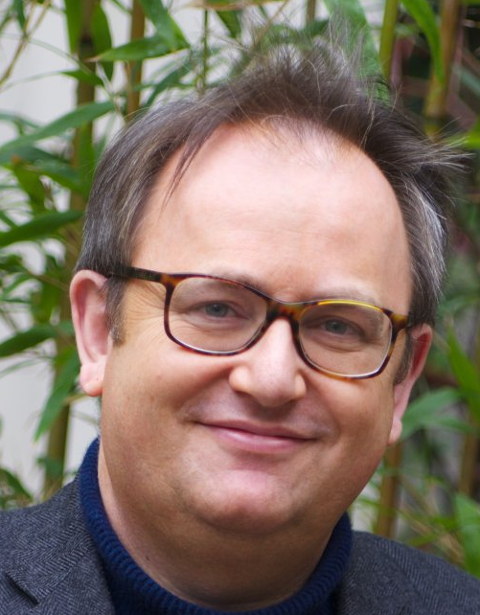 Summary: The Frenchman Jean-Yves Leconte, who represents French workers at the EPO in his capacity as a French politician, publicly tells other French politicians what is going on at the European Patent Office (EPO); blogs about patents remain uninterested and often apathetic
THE EPO is deteriorating not because Europe is deteriorating (it's not) but due to mismanagement.
A few days ago SUEPO took note of a couple of pages in French [1, 2] ("Respect des principes de la charte sociale européenne"). We waited as we assumed that further commentary and maybe translations would soon turn up. That finally happened some hours ago. Jean-Yves Leconte is quoted in English and in German now. From the English translation produced by SUEPO:
Respecting the principles of the European social charter

Written question No. 03835 by Mr. Jean-Yves Leconte (French citizens outside France – SOCR)

Published in the Senate Journal of 15/03/2018 – page 1136

Mr. Jean-Yves Leconte draws the attention of the Prime Minister to the manner in which the representatives of France engaged in major European or international organizations understand the concept of respecting the principles of the European social charter, in its status as a universal source of social rights, and in such a way that the associations which represent staff members may be able to assert the rights of these staff members should they feel that they are being slighted within the institutions which employ them.

However, certain matters which have recently been judged by the Administrative Tribunal of the International Labour Organization, as the authority of last instance, have called to order the governing bodies of certain institutions which have divorced themselves from these universal principles, to such a point that the bodies of the Council of Europe have become concerned with the matter, and have recently issued a report, the recommendations of which cannot do other than implicate certain of our representatives within the institutions in question.

It is therefore a matter of urgency to determine how to motivate our representatives such that they will rapidly draw the lessons provided by these recommendations and from these issues of jurisprudence, with the representatives of other participant States, in ensuring the good governance of these institutions.

In anticipation of the response from the Prime Minister
It's worth noting that earlier this week a comment took note of the same thing:
French Senator Leconte asks a question to FR Prime Minister with the EPO in mind

https://jeanyvesleconte.wordpress.com/2018/03/19/ma-question-sur-le-respect-des-principes-de-la-charte-sociale-europeenne/

Question on the website of FR Senate : http://www.senat.fr/basile/visio.do?id=qSEQ180303835&idtable=q338211|q331776|q330301|q330515|q330412|q340802|q340797|q340801|q340358|q340360&_s=11026G&rch=qa&de=19780101&au=20180327&dp=1+an&radio=deau&appr=text&aff=sep&tri=dd&off=0&afd=ppr&afd=ppl&afd=pjl&afd=cvn
There appears to be no press coverage about this. In fact, over the past few weeks there has been almost no press coverage about the EPO (except PR, repeating the claims made by the EPO after it had hired yet more PR agencies).
Last night we saw this disappointing article from IP Watch. It called the "Alliance for Intellectual Property" a "UK Industry Group," pretty much like Team UPC habitually does. It's not a UK industry group but a lobbying group of patent extremists like lawyers (who have no industry except the lawsuits 'industry').
The same kind of thing was soon/also repeated by IP Kat, which wrote a couple of things about Brexit yesterday [1, 2]. Our readers can guess whose side IP Kat is taking.
Bristows staff that writes at IP Kat mentioned the EPO BoA and also relayed this other trash which mentioned the EPO. Why do we call it trash? Just look at it. IP Kat has been reduced to self-promotional spam. Annsley Merelle Ward (Bristows) pins her puff piece for Rachel Mumby (Bristows), Dominic Adair (Bristows) and Alan Johnson (Bristows). It's all Bristows, Bristows, Bristows, i.e. the usual:
The evening concluded with an acknowledgement of the fact that at least hindsight is not as inherent in the English system as it is at the EPO where hindsight is an inevitable part of identifying the closest prior art, and where the problem to be solved is formulated from that closest prior art.
Where has Merpel gone? Perhaps not compatible with Bristows agenda? Here's a comment on that first 'article' from Bristows:
So that means in some circumstances it is OK to cover embodiments which could not have been made at the filing date, which is not too shocking. However I wonder whether this is the start of the end for use of 'squeeze' arguments in the UK, which the EPO seldom uses. Perhaps it is time now for us to align with the EPO in treating each test for validity and infringement independently and not worrying too much about the minor contradictions that emerge.
It's not much better at IAM, where the European Union's patent microcosm, NLO in this case, couldn't care less about death/demise of the EPO as long as it profits in the process. Maybe they just hope that the EPO collapses to be replaced with UPC. █