05.01.18
Gemini version available ♊︎
Any bogus (or 'toxic') patent which gets granted because of short-term profit motives can cause millions if not billions in damages (to potentially innocent parties), so think carefully before a grant…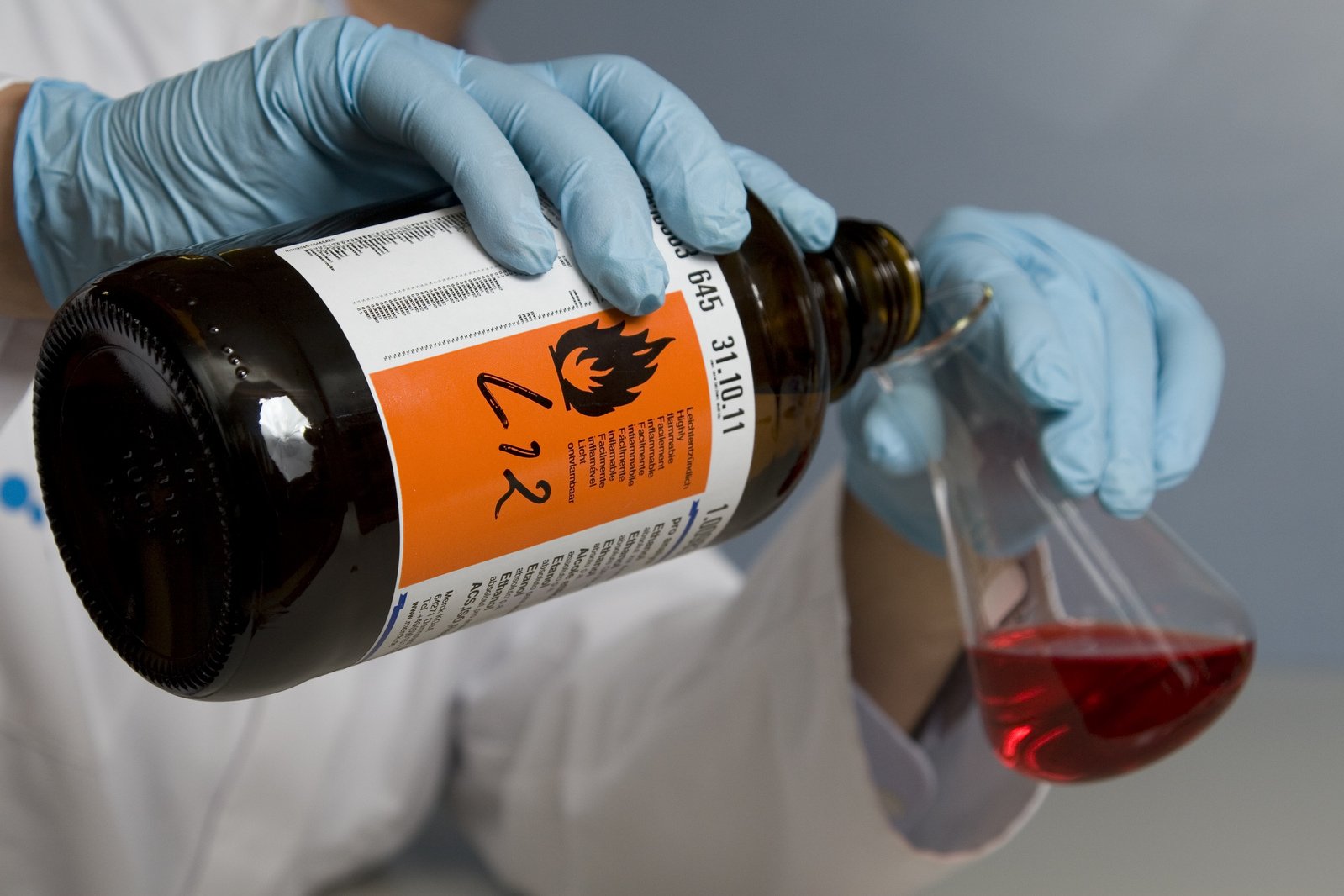 Summary: Serving patent trolls for the most part (nefarious actors that dodge the courts by going after defenseless individuals and/or companies), the US patent office still hands out software patents and law firms — in addition to their front groups like IPO, IPLAC and AIPLA — try to urge the US Patent and Trademark Office Director Andrei Iancu to water down § 101
AT risk of repeating ourselves many dozens of times, whereas the USPTO continues to grant software patents, US courts do not tolerate these. It renders many granted software patents obsolete if not worthless. Patent trolls can still utilise these, provided that the party which they extort is poor and unlikely to take matters to courts. They can do this over and over again. They typically lose their patent/s when they pick on a party a little 'too' large — one that disputes the legitimacy of the patent/s and gets PTAB/courts to invalidate it/these.
"Will Iancu be a 'drone' for these patent maximalists, being a patent maximalist himself (he came from a law firm)? It's a real danger."What does this tell us? The courts declining to affirm software patents isn't enough. US patent examiners should do the same. No software patents should be granted at all in the first place.
Section 101/Alice brought us a step close to that. It's not too surprising that patent trolls and their lawyers seem to be moaning the most. Actual technology firms seem to be happy with patent reforms and as HTIA (front group for technology firms) has just put it (quoting the EFF): "Alice has threatened the trolling business model so much that it keeps facing threats, in both courts and Congress."
Section 101/PTAB rants come mostly from lawyers who are close to patent trolls, such as Mr. Gross, who said: "PTAB at it again, conflates roles of claims and specification in rejecting #patent claims under 101: "claims recite abstract conceptual advice as to results to be achieved devoid of TECHNOLOGICAL IMPLEMENTATION DETAILS" https://e-foia.uspto.gov/Foia/RetrievePdf?system=BPAI&flNm=fd2016005871-04-23-2018-1 … details are in SPEC, not CLAIMS" (shouting is normal for him).
There are rants like these every day from him. He's connected to the Texas-based patent troll Dominion Harbor, whose site he uses to attack the EFF.
Anyway, an EFF-connected news site (reposting articles about patents for the EFF) has just published this timely article titled "USPTO Suggests That AI Algorithms Are Patentable, Leading To A Whole Host Of IP And Ethics Questions" (we wrote about it last month).
Iancu et al are just lawyers, so they don't quite understand that "AI" is basically just a very old (but recently-revived) buzzword that refers to mere algorithms that achieve 'cleverness'. To quote TechDirt:
The world is slowly but surely marching towards newer and better forms of artificial intelligence, with some of the world's most prominent technology companies and governments heavily investing in it. While limited or specialist AI is the current focus of many of these companies, building what is essentially single-trick intelligent systems to address limited problems and tasks, the real prize at the end of this rainbow is an artificial general intelligence. When an AGI could be achieved is still squarely up in the air, but many believe this to be a question of when, not if, such an intelligence is created. Surrounding that are questions of ethics that largely center on whether an AGI would be truly sentient and conscious, and what that would imply about our obligations to such a mechanical being.

[...]

Again, this seems to be a misunderstanding of what an algorithm is. The organization and ordering of a series of math equations is not human invention. It is most certainly human ingenuity, but so was the understanding of the Bernouli Principle, which didn't likewise result in a patent on the math that makes airplanes fly. Allowing companies and researchers to lock up the mathematical concepts for artificial intelligence, whatever the expected incentivizing benefits, is pretty clearly beyond the original purpose and scope of patent law.

But let's say the USPTO and other governments ignore that argument. Keep in mind that algorithms that govern the behavior of AI are mirrors of the intelligent processes occurring in human brains. They are that which will make up the "I" for an AI, essentially making it what it is. Once we reach the level of AGI, its reasonable to consider those algorithms to be the equivalent of the brain function and, by some arguments, consciousness of a mechanical or digital being. Were the USPTO to have its way, that consciousness would be patentable. For those that believe we might one day be the creators of some form of digital life or consciousness, that entire concept is absurd, or at least terribly unethical.
It's nice to see these rebuttals regarding patents on algorithms even in sites like TechDirt (they rarely speak explicitly about software patents). It certainly seems like the patent microcosm still fights hard for a resurgence of such patents. Yesterday for example, Smith Amundsen LLC published something titled "Software Patent Clarity Not (Yet) Found" (the key word here is "Clarity" if not "Yet").
This is a classic lie from the patent microcosm — a classic lie that accompanies loaded statements and questions. There's no lack of clarity over software patents — they're just refusing to accept the facts because that means money. They also use the word "yet" as if to suggest that it's inevitable that Section 101 will be watered down and they'll be back to patenting algorithms at ease. From the article:
Last week, the Senate Judiciary Committee held an oversight hearing on the U.S. Patent and Trademark Office (USPTO). Newly-appointed Director Andrei Iancu provided refreshing dialogue for inventors—especially those in the software industry—indicating that much needed support for software patents is high on his agenda. But where do we stand today?

Software can be patented and is patented fairly frequently. But, software provides a unique challenge to patent applicants in most instances; below is a quick tutorial (or refresher) on what you can expect from the software patent examination process.

[...]

Software architects and developers appreciate the complexity and novelty of their work, but the USPTO isn't always as understanding.
Notice that last sentence. It's another classic lie from the patent microcosm (courtesy of Smith Amundsen LLC in this case). They are trying to sell the illusion that software developers want software parents. It's a lie. It's a terrible lie and surely they know it.
Another example from yesterday came through Patent Docs. It's basically patent lawyers and trolls' front groups trying to bring back software patents under the guise of 'fixing' the law. Here's what they said:
In a letter sent to U.S. Patent and Trademark Office Director Andrei Iancu earlier this month, the Intellectual Property Law Association of Chicago (IPLAC) presented its proposal for a revised version of 35 U.S.C. § 100. IPLAC described its proposal as a harmonized version of revisions to § 101 proposed by the Intellectual Property Owners Association (IPO) and American Intellectual Property Law Association (AIPLA), which IPLAC indicated "represent the most straightforward and comprehensive revisions to Section 101." In crafting a harmonized version of § 101, IPLAC sought "to combine the recommendations from IPO and AIPLA into a single proposal furthers the current dialog regarding possible Section 101 revisions that can address the ambiguity and uncertainty recent Supreme Court precedent has created."
Will Iancu be a 'drone' for these patent maximalists, being a patent maximalist himself (he came from a law firm)? It's a real danger.
In the meantime, based on another article from yesterday, MasterCard continues to pursue bogus software patents that should not at all be granted because they're nonsensical, abstract, mere ideas etc. The patent maximalists love the "blockchain" buzz and so do companies like MasterCard, which is part of a trend of patenting financial things under the guise of "blockchain" ([cref 108126 MasterCard is also on the receiving end of nuisance patent lawsuits). Here is what the article said:
MasterCard has filed a patent for a system to speed up the activation of new nodes in a blockchain, in an application published by the U.S. Patent and Trademark Office (USPTO) April 26.

The application, which was first filed on October 24, 2016, outlines that the current difficulty facing new nodes – a computer connected to the blockchain network that stores a copy of the blockchain – is that they are required to individually verify a massive amount of data in order to activate. The patent states that new nodes must verify "thousands, millions, or even billions of transaction records […] in a vast number of different blocks" that may have accumulated over time in a given blockchain, generating a significant delay before each new node can begin to participate in the network.

[...]

Overall, the company appears to be vigorously pro-blockchain, yet anti-Bitcoin: in Oct. 2017, the company's CEO scorned non-government issued cryptocurrencies as "junk." This March, a senior MasterCard executive reiterated that the company is receptive to central bank-issued digital currencies only.
How could such patents be granted by the USPTO? How could examiners not see that these are software patents and thus ineligible under Section 101? Either way, with or without Iancu, we need to ensure that US patent examiners (aided by PTAB these days) refuse to grant such patents. Put in the wrong hands (as many "blockchain" patents already have been [1, 2]), they would cause financial devastation. █
Permalink
Send this to a friend