05.03.18
Gemini version available ♊︎
Team Battistelli fits the definition almost perfectly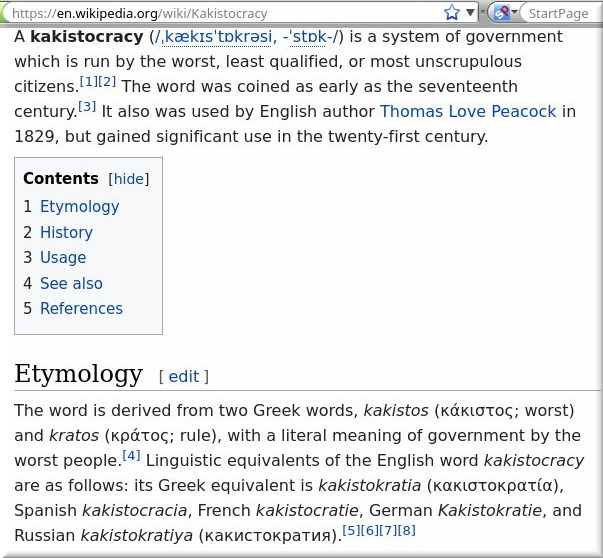 Summary: Nowadays, under Benoît Battistelli, the worth of human life and human rights may seem far too low at the EPO; for a change, however, citing the European Patent Convention (EPC), EPO staff rejects a key patent, so there's still a power struggle between competent people and people who misuse/sabotage the Office for personal gain
THE European Patent Office (EPO) keeps wrestling with patent quality, which management is trying to squash, whereas examiners try to insist on (at risk of being laid off for such insistence if not resistance).
High patent quality is the enemy of patent maximalists, such as patent law firms. They profit from a large pool of patents and lawsuits, including frivolous ones. They could not care less if money is drained out of the economy because that money typically lands in their pockets. This is why they are pushing so hard for the UPC — a subject we shall revisit in our next post.
"High patent quality is the enemy of patent maximalists, such as patent law firms."We recently wrote about Finnegan (together with IAM) promoting patents on life/nature. Finnegan is one of the largest patent law firms out there (Finnegan, Henderson, Farabow, Garrett & Dunner, LLP). Yesterday it wrote about Amgen [1, 2, 3] — an envelope which no doubt it's willing to push for its large clients, such as pharmaceutical giants. Sanya Sukduang and Thomas J. Sullivan did this so-called 'podcast', which they preceded with the following text (a case we covered here several times before): "In June 2017, the Supreme Court announced its decisions in Sandoz v. Amgen and Amgen v. Sandoz – cases that examined how makers of biosimilars and branded biologic drugs bring products to market. At issue was the so-called "patent dance," a complex series of disclosures between biosimilar makers and the manufacturers of branded versions. In its decision, the Court left it up to states to decide whether to enforce the patent dance and how."
This case concerns the US patent system, but there's an analogous dispute in Europe over biosimilars. What's at stake is the worth of human life, e.g. access to medicine. Given that the EPO already grants abstract patents on mathematics, why not patents on life/nature as well?
According to an article we saw yesterday, "EpiPen patent [got] revoked in Europe". Life Sciences Intellectual Property Review wrote:
The European Patent Office (EPO) has revoked a patent covering Mylan's EpiPen (epinephrine) injector after finding that patent amendments contravened the European Patent Convention (EPC).

ALK-Abello, a Denmark-based pharmaceutical company that makes the Jext injector, and Merck had opposed European patent number EP1,786,491 in November 2016.

The patent is owned by Meridian Medical Technologies, a subsidiary of Pfizer and the manufacturer of EpiPens for Mylan.

LSIPR previously reported on the battleground for the patent opposition.
Might the USPTO follow suit? Maybe PTAB will be petitioned some day? The behaviour of the maker of EpiPen still makes headlines in the US (quite a few even yesterday). EpiPen losing its 'teeth' at the EPO is a good sign. It shows that at least some parts of the Office (e.g. Oppositions, which recently shot down a CRISPR patent) still manage to function. But for how much longer? And to what extent? As we said yesterday, only about 4% of granted patents are opposed (not because the remaining 96% are OK). And as we have seen before, those who stand in the way of patent maximalists like Battistelli tend to be punished somehow. It's not like there are legal safeguards against such retribution tactics.
As Märpel noted yesterday, there are "No human rights." To quote a portion of this latest post:
This message from the President of the European Court of Human Rights himself is of the utmost importance to the staff of the EPO as the European Court of Human Rights was perceived of the only way to reform a dysfunctional justice system: member states should not be able to create an organisation where basic human rights are not respected and access to a functional justice system is a basic human right. Märpel understands that there are pending cases involving the EPO at the European Court of Human Rights.

What Guido Raimondi basically said is that all these cases shall be lost. Human rights at the EPO are good enough or, more precisely, the need of international organizations for immunity and an independent justice system is more important than the breeches suffered by their staff.

SUEPO notes that Between May 2003 and May 2010, Guido Raimondi worked at the International Labour Office (ILO) as a Deputy Legal Adviser and Legal Adviser of the Organization. Doesn't this cast doubts on his independence and fairness? The article of Guido Raimondi on the case law of the European Court of Human Rights on international Civil Service law is below. English translation from SUEPO.
As we said yesterday, one legitimate concern is that EPO examiners no longer have the courage to oppose bad patents, except anonymously (i.e. not in their professional capacity). A terrorising administration made it this way. This would not only cost Europe a lot of money (several times the aggregate revenue of the EPO) but it would also cost lives. The former Chief Economist of the EPO publicly warned about this. Battistelli replaced him with some Frenchman who keeps talking a lot of nonsense in the latest Gazette (I was personally astounded by how shallow and boorish his articles/puff pieces were). The EPO has truly become a kakistocracy. █
Permalink
Send this to a friend