06.27.18
Gemini version available ♊︎
Are protests allowed already? Did they not need to vote for Battistelli's 'permission'?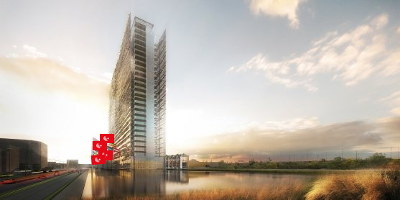 Summary: The EPO has just made the farce which was the ceremony (inaugurating a totally unfinished building) seem like another kind of Battistelli 'festival'; not a word was said about protests outside the building
MANAGEMENT of the EPO has said nothing about the latest scandal (ILO-AT overturning Battistelli's union-busting 'judgments') and instead went into full distraction mode with nearly 30 tweets in one day, most of them about the construction site Battistelli went to. As expected, for Battistelli had 'seeded' some money in Dutch publishers/PR, there were some blurbs in Dutch media, e.g. [1, 2, 3], but the party poopers were mentioned also ("Protest at the inauguration ceremony of the new building in Rijswijk"). And upcoming still is SUEPO's party celebrating the exit of Battistelli.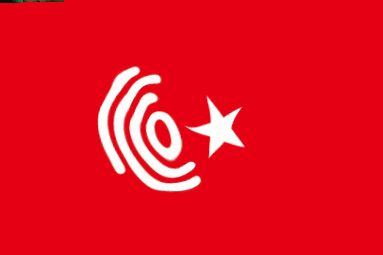 It's just an EPO construction site (project way behind schedule and excessively over budget), but nevertheless here's the EPO puff piece (warning: epo.org link) with Battistelli photos and quotes all over it, as usual. Eyes on 2020! "With landscaping work to take place after the dismantling of the old tower," they say, "the overall renewal of the site is expected to be completed in 2020."
So they celebrate a couple of years too early, no? With what looks like insulation material in the background, they did some photo ops inside the building as well. It's actually more funny than outrageous, especially the poor preparation. What was the budget for this? A secret? They post lots of 'supporting tweets' as though it's a "live event" people all around the world tune in to watch. It's a construction site and it actually still looks like it. The EPO's PR people are mostly quoting Battistelli, their 'king Battistelli' (the PR people are like his jesters, adoring every word that comes out of his mouth). Here are some examples [1, 2, 3, 4, 5, 6, 7, 8, 9] with laughable things he says, such as: "Quality is our absolute priority."
Here's another one about "high quality".
What's of "high quality"? The patents? The building? Or neither?
He just keeps repeating the lies — the very hallmark of the Battistelli era. Christoph Ernst was there as well and was quoted [1, 2, 3] like a "second fiddle" of the person whom he was supposed to boss. What a coward he is!
Architect Diederik Dam is also mentioned [1, 2, 3] before the closing words [1, 2, 3]. Mind that last one, showing the building in the dark (no kidding!) to hide the cranes and the total lack of finish.
What a disaster of a thing! Yet nobody present wants to insult the naked emperor by saying so.
The EPO has not said anything about the protest or about ILO. This too is a hallmark of Battistelli's regime: information lockdown/lockout.
Last but not least they say: "His Majesty King Willem-Alexander of the Netherlands @koninklijkhuis has signed the golden book of the EPO. This marks the official opening of the new EPO building in the Netherlands."
He and Battistelli had argued over whose name goes in there just like a couple of spoiled brats. It should be noted that the ceremony was held in a construction site, yet nobody wore a helmet. Well, safety was never first at the EPO; it was always "Battistelli First". █
Permalink
Send this to a friend