09.20.18
But dark clouds remain due to European Patents (EPs) that are leveraged by patent trolls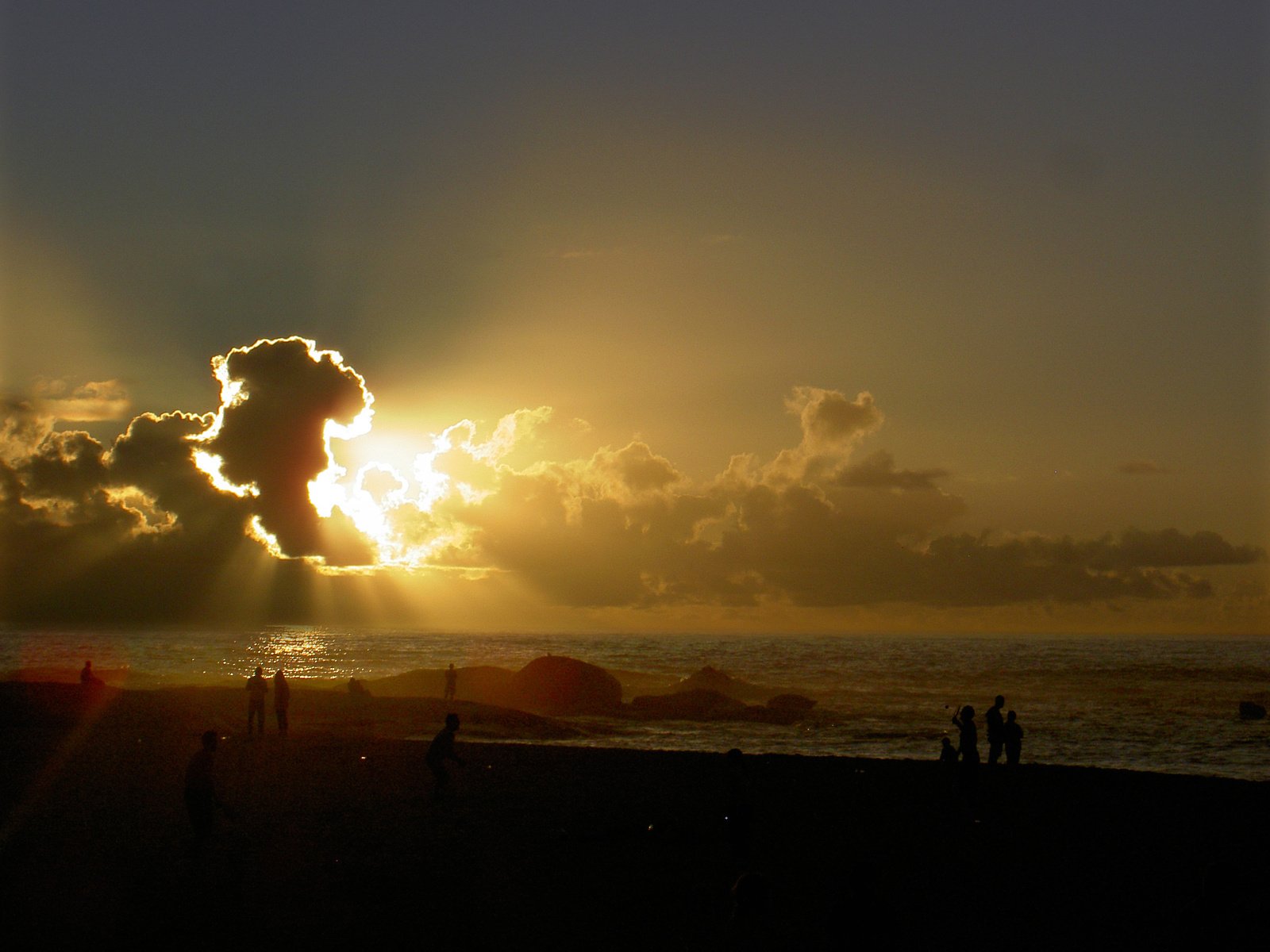 Summary: The Unitary Patent or Unified Patent Court (UPC) was the trolls' weapon against potentially millions of European businesses; but those businesses have woken up to the fact that it was against their interests and European member states such as Spain and Poland now oppose it while Germany halts ratification
TODAY'S EPO works for the litigation 'industry', not for science and technology. Examiners, who are themselves scientists and technologists, are rightly concerned. Will their job merely help trolls blackmail other scientists and technologists? What would happen to Germany if it became all about litigation? As the German Florian Müller told me yesterday: "Trolling with junk patents works best in Germany. With respect to injunctions, worse than the Eastern District of Texas."
The threat of trolls in Europe is a growing threat; even predating anything similar to the UPC, litigation by trolls is soaring, especially in Germany. Some are using EPs, granted by the EPO. As American right groups such as the EFF can tell, patent trolls that only make a living by threatening lawsuits (and sometimes suing) also threaten and sometimes sue their exposers, their critics. I've received some threats (even death threats/death wishes) and the EFF was sued several times. Here is what it wrote a couple of days ago:
EFF to Court: The First Amendment Protects Criticism of Patent Trolls

EFF has submitted an amicus brief [PDF] to the New Hampshire Supreme Court asking it to affirm a lower court ruling that found criticism of a patent owner was not defamatory. The trial judge hearing the case ruled that "patent troll" and other rhetorical characterizations are not the type of factual statements that can be the basis of a defamation claim. Our brief explains that both the First Amendment and the common law of defamation support this ruling.

This case began when patent assertion entity Automated Transactions, LLC ("ATL") and inventor David Barcelou filed a defamation complaint [PDF] in New Hampshire Superior Court. Barcelou claims to have come up with the idea of connecting automated teller machines to the Internet. As the complaint explains, he tried to commercialize this idea but failed. Later, ATL acquired an interest in Barcelou's patents and began suing banks and credit unions.
Things aren't yet this bad in Europe, but they can only get a lot worse if the EPO continues moving in the same trajectory.
Darts-ip has been mentioned this week in relation to a new partnership. Like similar firms in the US that claim to mitigate/reduce the risk from trolls, Darts-ip gathers information to that effect; they help track patent trolls and earlier this year they produced publications for IP2Innovate (speaking out against UPC on behalf of technology firms). This is their latest move:
Minesoft will partner with Darts-ip to include Darts-ip's collection of patent and intellectual property litigation data on the PatBase database.

PatBase offers a searchable global database of patents, utility models, and designs. As part of the agreement, direct links from PatBase will lead to detailed disclosures in the Darts-ip Case Law database.

[...]

Eric Sergheraert, legal patent manager at Darts-ip, added: "The combination of PatBase's exhaustive patent database and Darts-ip's litigation data provides a unique opportunity for patent professionals to streamline and target their searches."

"We look forward to providing this double insight for our clients and working with PatBase."
Assuming litigation will grow, Darts-ip expects more 'business'.
The UPC has all along been the promise of a boon for patent trolls in Europe. It's pretty obvious and it's not hard to understand why that might be.
Kluwer Patent Blog was cited by SUEPO today as well as by Team UPC (about Thorsten Bausch), which said (not collectively): "As I have pointed out before, for all practical purposes Art. 87(3) UPCA may be key to the UPC-Brexit conundrum."
FFII's Benjamin Henrion said: "UPC: UK might wish to take up any other topic of reforming patent law (e.g. computer-implemented inventions) to the extent that it is not bound by the EPC…"
Thorsten Bausch basically weighed in on a new paper from Germany, introducing it as follows:
A recent study by two eminent scholars from the Max Planck Institute for Innovation and Competition (MPI) on "The Impact of Brexit on Unitary Patent Protection and its Court", which is available here, casts significant doubts whether it will be possible for the United Kingdom to stay in the UPC Agreement after the UK has left the European Union.

I know that this is to some extent a "hot potato", and at least a very political topic in patent circles, where different stakeholders hold quite different views, also on this blog. I will try my best to focus on the arguments raised by Professor Dr. Hanns Ullrich and Dr. Matthias Lamping without fury or favour. Before doing so, a note of caution may be appropriate. This "Research Paper" actually consists of two studies which, as the authors write in their joint General Introduction, have been undertaken spontaneously and independently to reflect such concerns in the authors' particular field of expertise. Each of them and even more so the paper as a whole is weighty and voluminous: 182 pages in total. Trying to summarize the work that went into this research paper on a blog like this one will inevitably fail to do justice to the authors and their work. Hence, I apologize in advance for all omissions and simplifications and would encourage the readers to read the original source rather than just relying on this "super-executive summary".

What is the authors' core thesis and what are their arguments? The authors state that it would neither be in conformity with the EU Treaties, nor politically desirable from a point of view of retaining the EU's ability to control the conditions of innovation and its legal protection within the Internal Market, if the UPCA were opened to accession by third countries.

[...]

Whether the UPC will ever come into force or not, and whether or not the UK will then be part of it, remains to be seen. The MPI authors certainly have a point in arguing that uncertainty is not good for the UPC system, and that it would be better to clarify the compatibility of the UPCA with EU Law through the CJEU sooner rather than later. But whatever the outcome of such deliberations, it is good that the patent judges of Europe work together and develop a consistent methodology how to approach their respective cases.
From comments (first comment, there aren't many), noting the difference between litigation (Gordon & Pascoe) and MPI:
It is nice to (finally!) see a report covering the MPI articles reach an IP blog. I believe that it will be very interesting indeed to see what happens next.

Predictably, there have already been attempts by those firmly in the "pro-UPC" camp to dismiss / minimise the significance of the articles. However, to date, this has been done solely by attempting to infer that the MPI authors are somehow lacking in EU law expertise, at least compared to Gordon & Pascoe. In my view, that amounts to nothing more than an unprofessional (and ad hominem) attack upon the credentials of the authors. Frankly, I expected better. Indeed, the whole of the patent profession across Europe DESERVES better. This means addressing the SUBSTANCE of the concerns raised by the authors.

I have to say that I am not going to hold my breath waiting for credible answers to the substantive points raised in the articles. This is not least because one of the main concerns raised relates to Article 267 TFEU. That is precisely the concern that I have repeatedly raised (in this forum and others) over recent years, and to which I have NEVER received a credible answer. No matter how much I would like to be surprised on this point, I do not see a credible answer emerging any time soon … though there will no doubt be a plentiful supply of smoke and mirrors to help the politicians to continue to cling to the belief that there is nothing to worry about.
Blogs like IP Kat have not said a word about it; considering the ties to CIPA, perhaps they just hope nobody will notice what MPI said. █