10.07.18
The fast lane for abstract patents disguised as "AI" and other hype waves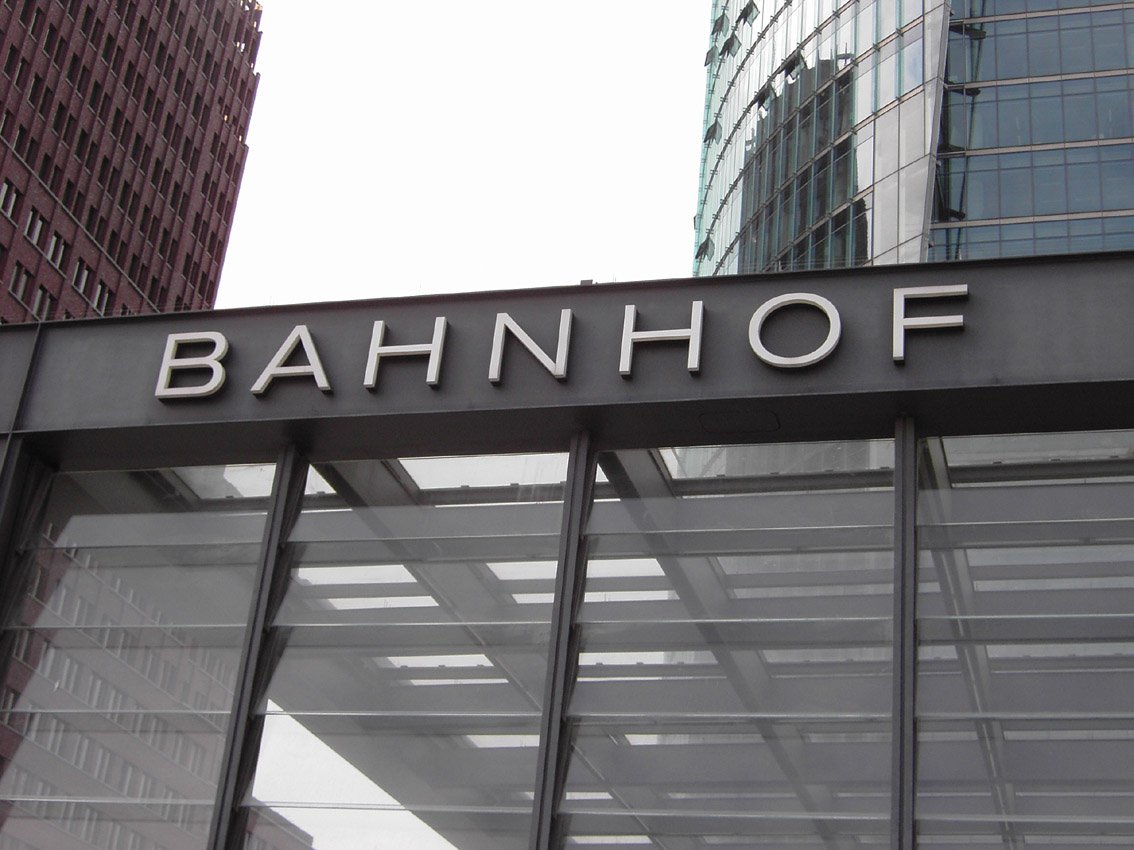 Summary: The 'patent lust' which prevails in profit-driven patent offices is backfiring; many granted patents turn out to be 'fake' if not just worthless as courts reject them based on/citing underlying laws
THE EPO and USPTO have both decided to engage in shameless promotion of software patents using buzzwords like "AI". We've written about it more than a dozen times before, including last weekend. As recently as a day ago Patent Docs promoted this "Webinar on Patenting Machine Learning and AI Innovations" ("AI Innovations" as in algorithms). This is in the US, but under António Campinos (as President of the EPO) similar tricks are used and similar events are being organised, even by the Office itself. They actively encourage applicants to say "AI" while compelling examiners to grant "AI" patents. It's all about granting as many patents as possible, no matter what the EPC says. Over the weekend El Peruano reported that Campinos had gone to Peru. Not because Peru has lots and lots of European Patents (EPs). Last year 3 EPs were granted to Peru and the year prior just a single one. The EPO may be trying to change that by lowering the bar. It won't work, however, as the more patents they grant, the less these will be worth. They devalue them and merely dilute the patent pool. They fail to heed the warning from the US or even from China.
"…the more patents they grant, the less these will be worth. They devalue them and merely dilute the patent pool."As we've mentioned the other day/week, China's patent examination lenience nowadays backfires. They even allow software patents (explicitly so) and this ushered in an epidemic of patent trolls. Glyn Moody explains the reality of low-quality patents and what they accomplish in practice (waste and lack of productivity) in view of China:
Most Chinese Patents Are Being Discarded By Their Owners Because They Are Not Worth The Maintenance Fees To Keep Them

[...]

The discard rate varies according to the patent type. China issues patents for three different categories: invention, utility model and design. Invention patents are "classical" patents, and require a notable breakthrough of some kind, at least in theory. A design patent could be just the shape of a product, while a utility model would include something as minor as sliding to unlock a smartphone. According to the Bloomberg article, 91% of design patents granted in 2013 had been discarded because people stopped paying to maintain them, while 61% of utility patents lapsed within five years. Even the relatively rigorous invention patents saw 37% dumped, compared to around 15% of US patents that were not maintained after five years.

This latest news usefully confirms that the simplistic equation "more patents = more innovation" is false, as Techdirt has been warning for years. It also suggests that China still has some way to go before it can match the West in real inventiveness, rather than the sham kind based purely on meaningless patent statistics.
A lot of these patents are not even worth the paper they're put on. We found it rather amusing how Watchtroll (Gene Quinn and Steve Brachmann) responded to the seminal report. It's just amusing to see Watchtroll trying to defend China's patent maximalism, which led to a lot of fake patents. They sometimes think it's not OK for China to do it, yet highly desirable when the USPTO does it? "On Wednesday, September 26th," they said, "business news publication Bloomberg published an article providing data analysis on Chinese patent applications to claim that, while China receives more patent applications than any country, "most are worthless." Although the data supports the fact that a large number of Chinese design and utility patent applications are abandoned, the article misses the larger point that such an attrition rate is a natural result of China's attempts to build a thriving patent system over a long period of time."
"A lot of these patents are not even worth the paper they're put on."As we've said over the past couple of years, China probably foresaw trade wars and therefore aspired to create the impression of domestic innovation, even if by rushing to patent lots of trivial things; the proportion of Chinese patents in the US and Europe remains notably small (smaller than South Korea's and a lot smaller than Japan's). In our view, a lot of what China does in the area of patenting, domestically at least, can be dubbed 'fake'. They try to fake growth in the same way Battistelli did at the EPO.
We'd like to present similar examples from the US, based on the past week's news. IBM, for instance, is still pursing bogus software patents while lobbying through IPO for such fake patents. Here's a news report titled "IBM Granted US Patent for Blockchain Security System"; it's about last Tuesday:
On Tuesday (October 2), it was revealed by the US Patent and Trademark Office (USPTO) that the tech giant had been granted a patent for a blockchain solution to detect security breaches in a network.

The documents, which were first filed last September, state that breaches are detectable with its blockchain technology by connecting multiple monitors in a chain configuration in a shared log.
That's just software; if tested more properly, it would almost certainly be invalidated, e.g. by PTAB or a court. So we can presume/assume the above patent to be 'fake'.
Watchtroll asks, "Is the Presumption of Validity Dead in Substitute Claims Issued as a Result of Motions to Amend After PTAB Proceedings?"
No, it's "dead" due to patent maximalists like Watchtroll that pushed fake patents into the US patent office. They discredit the very concept of patents.
"That's just software; if tested more properly, it would almost certainly be invalidated, e.g. by PTAB or a court."Meanwhile, ZitoVault too is patenting software on the face of it. The USPTO plays along even though such patents are bunk, bogus. There's this puff piece and press release [1, 2] about it. Did Ian Barker from BetaNews decide to become a PR buddy to ZitoVault or does he voluntarily promote bogus software patents for them? It says "ZitoVault Granted Patent for Prediction of Impending Security Threats Using Behavioral Analysis" (purely algorithmic).
We're still undecided as to whether this too, Maxta's press release in Business Wire (a press releases site), refers to an abstract patent that should be rendered invalid/bunk based on Section 101 (it's definitely abstract based on their press release, maybe not the patent itself).
How about Webomates paying to brag (in a press release) about software patents that are likely bunk and would be rejected by courts? "In addition to the granted US patent number #20180239688," it says, "Webomates already has three more patents pending. It is evident that the innovation process is just starting to catch speed in Webomates."
"The USPTO plays along even though such patents are bunk, bogus."But what if all these patents turn out to be invalid under Section 101? Similiarly, why does Compuverde pay for a press release about software patents that are likely bunk and would be rejected by courts? This was spread through several sites/wires [1, 2] and we fail to see how that's not invalid as per Section 101 (35 U.S.C. § 101 to be precise). Only days ago we saw a high-profile case in which AlphaCap not only lost its case (patent invalid under Section 101) but was asked to pay the legal fees of the accused. This was covered here several times before (it's an Eastern District of Texas case) and Michael Borella belatedly speaks of CAFC's take on 35 U.S.C. § 285 (Section 285). It was initially invoked successfully, which means that as the case was "exceptional" (exceptionally bad) the bully in the Eastern District of Texas will be penalised severely:
Almost two years ago, we covered a dispute in the Southern District of New York (which began in the Eastern District of Texas) involving plaintiff AlphaCap, a non-practicing entity [troll] that aggressively asserted its patents against a number of targets, including Gust. In short, when Gust didn't quickly settle, AlphaCap offered to dismiss its claims. But Gust wanted AlphaCap to pay its attorneys' fees or assign AlphaCap the patents. After some back-and-forth between the parties, the District Court dismissed the case but awarded Gust attorneys' fees under 35 U.S.C. § 285. Gutride Safier LLP, attorneys for AlphaCap, were held jointly and severally liable for these fees and costs under 28 U.S.C. § 1927.

Notably, the District Court stated that the case was "exceptional" under § 285 because the Supreme Court's Alice Corp. v. CLS Bank Int'l opinion "gave AlphaCap clear notice that the AlphaCap Patents could not survive scrutiny under 35 U.S.C. § 101." The basis of this conclusion was that "the claims were directed to crowdfunding, a fundamental economic concept and way of organizing human activity, and that this was an abstract idea." The District Court further held that "the claims did not include an inventive concept sufficient to render the abstract ideas patent eligible under Alice."
AlphaCap's epic § 285 debacle was also covered by Watchtoll shortly afterwards (albeit in relation to the Southern District of New York):
The Federal Circuit recently reversed a decision of the Southern District of New York holding Gutride Safier LLP ("Gutride"), a firm representing the plaintiffs, AlphaCap Ventures, LLC ("AlphaCap"), jointly and severally liable for all expenses including attorneys' fees and costs incurred by the defendant, Gust, Inc. ("Gust") in a patent infringement suit. The district court found the case exceptional under 35 U.S.C. § 285 because, during litigation, the Supreme Court issued the Alicedecision which gave clear notice that AlphaCap's patents directed toward crowdfunding were unpatentable under § 101. The district court further concluded Gutride was jointly and severally liable for Gust's attorneys' fees under 28 U.S.C. § 1927 because of its unwillingness to settle pursuant to Gust's terms despite knowing Alice doomed the claims and its statement that the case was "not worth litigating." See Gust, Inc. v. AlphaCap Ventures, LLC, No. 2017-2414 (Fed. Cir. Sept. 28, 2018) (Before Wallach, Linn, and Hughes, J.) (Opinion for the court, Linn, J.)
Therein lies the danger of actually asserting fake patents. They oughtn't be granted in the first place.
"The moral of the story is, patent offices need to think carefully whether granting fake patents will be worth it."David Hricik wrote about it several days ago, remarking on what worries the patent bullies' 'industry' (litigation pipeline) quite a lot. What really scares them is the prospect they will need to compensate the victim of their bullying. To quote:
As I've written, district courts are beginning to hold that if a case is exceptional under 285, fees can be imposed on, not just the losing patentee or infringer, but its lawyers (and principals). I've written before that I have grave doubts this is permitted by the statutory text, and some courts so hold, but others are interpreting 285 to allow for it. (If an opposing party seeks to shift fees onto you under 285 consider the conflicts that it creates, as discussed in my prior posts.)

[...]

The opinion provides an interesting possible way to, perhaps, deal with the chilling effect that Octane Fitness creates on lawyer advocacy while reasonably allocating liability. These clauses will be scrutinized closely, and I'm not certain they would be accepted in every jurisdiction.
It was bad enough when the USPTO granted patents it knew would not withstand the scrutiny of the courts. How about when these patents cost the awarded party not only legal costs of its own litigation but also the accused's (defendant's)? What good is a patent system like this?
The moral of the story is, patent offices need to think carefully whether granting fake patents will be worth it. They groom themselves for their own demise by doing so. █